About a month ago I was a nondescript column writer quietly enjoying retirement and looking forward to watching Major League Baseball games during afternoons in the middle of the week for the first time ever.
Today I remain a nondescript column writer quietly enjoying retirement, but I am now part of a daily most-watched, much-reported on group of Americans. I did not seek out this attention by any means but fate decided to bounce it off my protruding belly right into my lap.
I am included in the group considered by medical specialists to be the most vulnerable to suffer the worst consequences during the current COVID-19 pandemic.
Mom always said I would amount to something, but I hope this is not my 15 minutes of fame that artist Andy Warhol once described.
The best I can ascertain from study of the health crisis, the most vulnerable people are older than 60 with some underlying health concern such as cardiovascular disease, diabetes, chronic respiratory illness, high blood pressure, cancer and other issues that compromise immune systems.
This puts me right at the head of this list.
Let's face it, I could be the poster boy for the most vulnerable Americans to the coronavirus.
First, I am well within the age range as I wobble along in my 63rd year. Second, I have diabetes, high blood pressure, and 13 years ago battled colorectal cancer.
Finally, I have not been the smartest when it comes to following the national guidelines of social distancing and self-quarantine. Perhaps this is because I do not remember much about the measures taken during the swine flu epidemic of 2009 or the influenza pandemic of 1918.
Last week I worked my part-time job, joined in a crowded Catholic Bible study class, attended a community fundraiser of more than 250 folks, shook anybody's hand that offered, hugged several people as is my custom, and even went into a crowded grocery store at the demand of my dear wife to hunt for toilet paper, paper towels and hand sanitizer.
Plus, I threw a little hissy fit when every sporting event known to mankind got postponed or cancelled and the Knox County Public Library closed its doors until April.
Life — albeit a brief minute in the real measurement of time — without sports and my almost daily visits to the library vanished in an instant. Oh the humanity!
It was my dear wife as always who made me see the error my ways and the seriousness of the COVID-19 outbreak. I did not take the threat nonchalantly per se, but like many Americans I underestimated its impact on life since its consequences came on suddenly.
When I complained people had gone crazy in response to the news reports of coronavirus, she reminded me the number of people infected by the virus and those who had passed away were not some made up figures. Each number, whether in the infected, recovered or death total, represented a human being or somebody's loved one.
She told me not to panic yet to stay alert and error on the side of caution when it came to my interactions out in public. Something along the line of an ounce of prevention is, well, you know the rest.
I thought about her words and watched the ensuring news with a more critical eye as the pandemic spread from coast to coast in the United States. Soon I found myself becoming the choir she hoped to preach to when she first confronted my initial response to the outbreak.
So, this week I am living by stricter rules in this pandemic world of ours.
The part-time job has closed up until at least April 1 and I plan fewer trips outside of Carroll Castle. My ventures beyond home will include social distancing as I concentrate on avoiding handshakes, hugs, staying out of crowds and covering my mouth when coughing.
It's times like this I wish I had the self-quarantine skills of my seven-year-old granddaughter, August. Give August a cell phone, WiFi and a place to plug in a recharger and she can self-quarantine for days.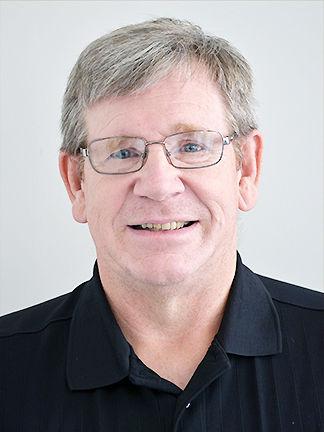 Until coronavirus, I underestimated the importance of washing the hands. I did it quite often before the virus, but I've discovered I am not washing long enough.
August instructed me in a text I need to be soaped up and rubbing my hands at least as long as it takes to sing a chorus of "Happy Birthday." I thanked her for the advice but now I soap up and rub my hands together while humming the opening musical notes to "Smoke On the Water" by Deep Purple.
Don't panic, dear readers, as we all come together to defeat the COVID-19 outbreak and please, by all means, be smart and careful out there.