Forgive me for taking liberties with the following quotes, but I believe "you can't keep a good Carroll man down," nor keep him "from his appointed relaxed rounds."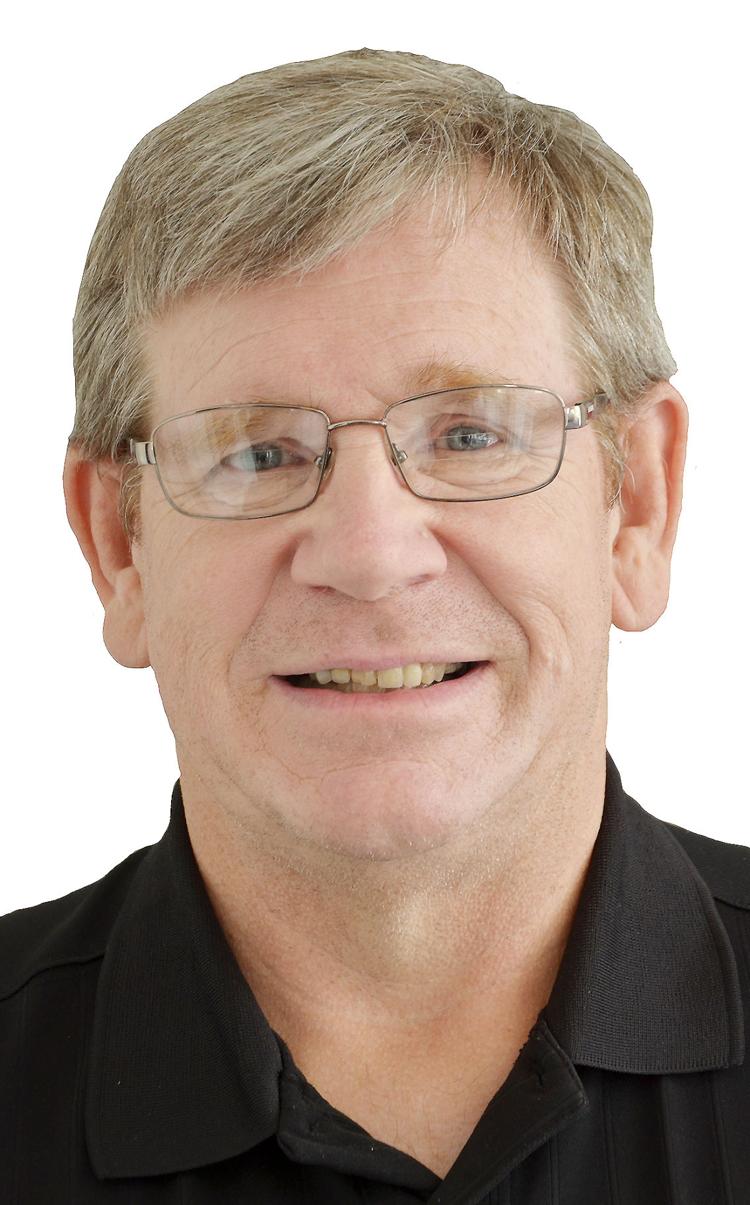 The only trouble is finding a good Carroll man among my bloodline of this grand Irish clan.
Now, don't misunderstand me.
My Carroll male relatives spread out through Kentucky, Tennessee and Illinois are not bad folks and to my knowledge have never murdered anyone, committed a major felony or short-sheeted an in-law's bed at 2 a.m. Plus, the Carroll men I share DNA with always take at least one shower a year as still required by Kentucky state law.
At least I think that last statement remains true. I have not consulted with all my uncles and cousins yet this year.
The Carroll XY chromosomes in my circle are not bad but they are not good either. Me and the rest of my fellow Carroll men are best referred to as "good enough guys."
What's a good enough guy?
"Doug could you shovel off that last inch of snow and ice from the front walk?"
"Hey, could you please wash the back half of my car now?"
"Can you jump in the Wabash River holding this cement block?"
It's good … hey, wait a second.
Well, I think you understand the true meaning of a good enough guy.
As for those male Carroll appointed relaxed rounds, we never miss a chance to enjoy the quiet of the Earth or, in other words, do absolutely nothing from time to time to time.
I'm not sure about my father and his degree of good enough and relaxation since I did not grow up with him. But I believe my late grandfather, Tom Carroll, and I are soul mates when it comes to this chromosomal concept. Papaw Carroll was the most easy-going man I knew and probably lived a few extra years since he took life as it came not for granted.
Like my grandfather, most things in life are good enough for me. Like Papaw Carroll, as long as a car takes you from point A to point B without much trouble, it's good enough no matter how it looks. Like my grandfather, any new piece of furniture will do as long as I'm allowed to sit on it, or a house with a good roof, heat and indoor plumbing is good enough.
He and Granny Carroll spent their golden years in Lawrenceville and St. Francisville in Lawrence County, Illinois, after migrating north from Sturgis in Union County, Kentucky. I still find people today who remember them, despite the fact both went to Heaven more than 30 years ago.
Most of those people lived in St. Francisville where Papaw and Granny owned and operated the National Premium gasoline station on the main route. Papaw tinkered and repaired watches and clocks in a side room off the gas station as well.
Granny could never be accused of being a good enough gal. She preferred perfection, especially in housekeeping chores, and, as she often said, "by gosh to Sunday" she achieved it.
Her housekeeping remains legendary in St. Francisville and our family history as people recall how spotless my grandparents' business and accompanying mobile home remained daily. Some still chuckle at seeing Granny sweeping off the breezeway between the business and home daily and then moving on to make sure the rocks in the gravel driveway were in the proper place and not spilling over into her meticulous flower bed.
A pebble or two in the flowers was good enough for Papaw, but never for Granny. When Granny was not cleaning, she took to rearranging the trailer, gas station and Papaw's tool board in his watch repair room over and over again.
The only grungy thing I recall inside a Granny Carroll household was the used coffee cans located in each room for the liquid remains from her mint chewing tobacco.
The more Granny Carroll stayed busy the happier she appeared to be to me at least. Of course she never labored on Sundays as advised by God.
Granny stayed in constant motion while Papaw remained in calm emotion.
Most remarkable to me about my grandparents' married life was Granny never asked Papaw to share in the home chores nor did he ever demand she get to work. Sure, she got on him a time or three about wiping his feet, picking up after himself or being careful about dribbling chewing tobacco juice on her freshly swept floor.
Her reprimands were aimed at me just as often. Uh, well, for everything but dribbling tobacco juice.
I wasn't the tidiest kid in the universe that's for sure and Granny Carroll took plenty of notice. She tried to teach me that cleanliness is next to godliness but I never got the hang of it, just ask my dear wife.
Papaw Carroll didn't learn Granny's lesson either. Hey, if that was good enough for Papaw, well, you know the rest.