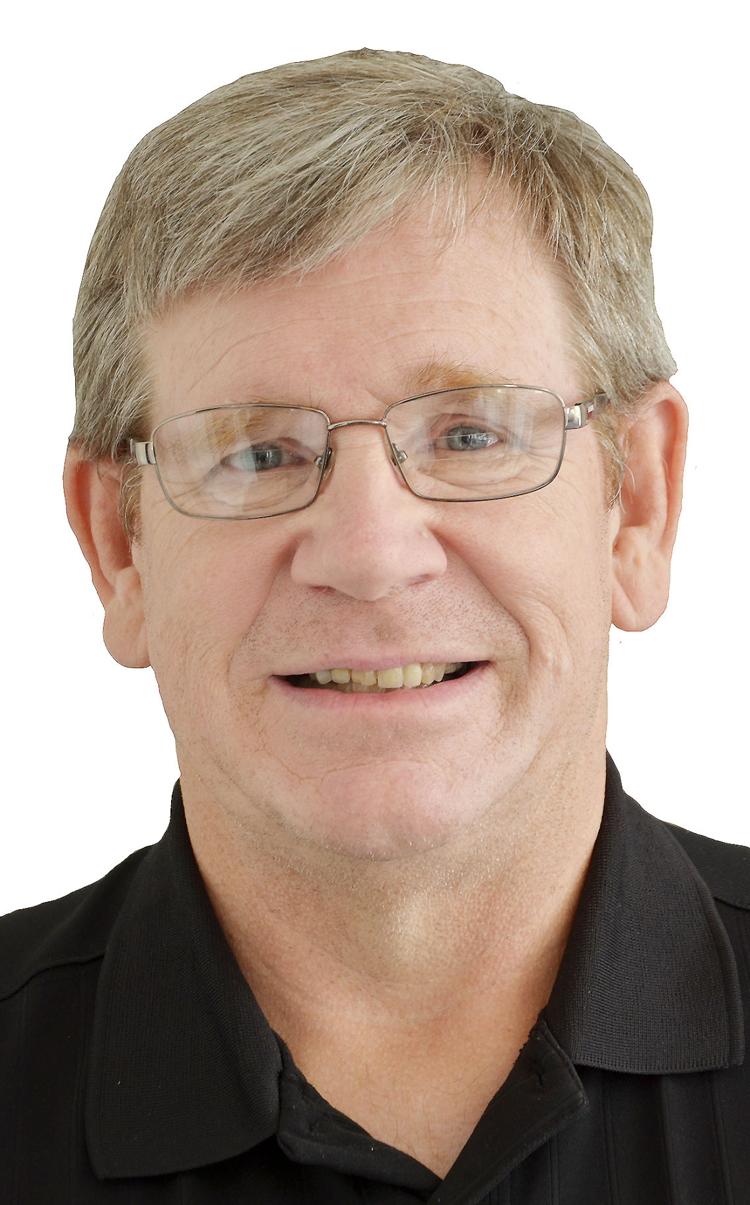 So many unsung heroes during this COVID-19 pandemic but so little space to give them their proper due. So many creative solutions being developed to problems caused by this epidemic but so little, uh, well, you know the drill.
Last week I sat on my front porch swing a day after the violent storm struck Vincennes and looked across the street to see a group of electric workers laboring fast and furious to fix some sagging power lines that robbed Carroll Castle of power.
I wondered how they were fairing against the coronavirus because there was no social distancing. These workers had only one mission and that was to restore power to their fellow citizens.
Then a ding sounded from my dying cell phone indicating a Facebook message. It was an old high school buddy named John L encouraging all to stay safe.
John L is a long-distance truck driver now on the front lines of this battle hauling precious resources and keeping the essential chain of supply open. The next time you find an item you vitally need on a store shelf, please thank John L and his trucker cohorts who travel wherever they are needed no matter the threat of COVID-19 infection.
So many unsung heroes among America's nurses, doctors, hospital employees, EMTs, police, fire fighters, soldiers, nursing home personnel, retail store workers, small business owners, mail carriers, truckers, delivery drivers, warehouse workers, clergy, electricians, plumbers, heating and air workers, construction laborers, restaurant drive-through and delivery workers, sanitation personnel, caregivers, transportation employees, etc.
Carroll Castle is connected to a few unsung heroes like most Wabash Valley households.
One of them definitely is not me. I am hunkered down under orders from President Trump, Governor Holcomb, and the big, big boss — my dear wife Debbie, who by the way is one of the unsung heroes in my world.
She goes to work daily at Good Samaritan Hospital to give physical therapy to the patients still coming into the facility. Debbie says it is a job and she is no hero, but I believe her and anyone who works at Good Sam and all hospitals and nursing homes are heroes who face the possibility of coronavirus each day.
Less than 24 hours before last week's major storm, my son, Capt. Adam Carroll, was activated by the Indiana National Guard and ordered to the COVID-19 hot spot of Indianapolis to assist with logistics in making sure critical supplies reached medical facilities. He and all soldiers are gallant but the real unsung heroes are the families they leave behind.
In our case, that is my daughter-in-law, Holly, and granddaughters, Irie and Isabella. Holly is within three weeks of delivering the couple's third child but it does not stop her from caring for a three-year-old and 20-month-old daily plus working part time.
Also, our daughter-in-law, Lacey, is on the front lines to fight COVID-19 in Denver, working as a counselor directly with substance abuse and mentally ill patients. She works long hours to keep patients calm during this viral storm.
Then there are people discovering creative ways to overcome the hardships caused by the pandemic. One of those folks is my older son, Ryan, out in Denver.
Several months ago Ryan put most of his filmmaking and video editing chores on hold to join a small brewery in Boulder, Colorado, called Sanitas Brewing. Ryan desires to become a professional brewmaster after teaching himself the art of brewing beer and founding the Cutting Room Floor Brewery in his Littleton, Colorado, garage.
His self-designed craft beers — including one made of watermelon paying homage to his Knox County roots — have sold well on a small scale at Denver area film festivals but, more importantly, lit a fire in his belly to go pro. He took a job at Sanitas as a delivery person but worked his way up to the position of assistant brewmaster last month just when the coronavirus hit.
Ryan had only started his brewmaster training when the brewery shut down due to COVID-19. He went to his bosses with an idea and it is keeping the small brewery open on a limited basis.
Sanitas Brewing is selling beer on the streets of Boulder with its new ice cream beer truck. When Ryan is not delivering online beer orders, the modified van slowly rolls through neighborhoods with the familiar ice cream truck music announcing his presence.
People are coming out of their homes if only for a few minutes and delighting in the ice cream beer truck as it passes by and Ryan, armed with facial mask and rubber gloves, engages one and all in conversation. Some even stop the truck to buy cans of beer and sandwiches, which is done only through cell phone scanning a bar code off the van that orders, pays and proves age.
Yes, Ryan has produced a Facebook commercial for the ice cream beer truck and the concept is not only keeping Sanitas open but garnering friendly smiles, laughs and national attention as a possible small business solution in other parts of the country.
However, Ryan says the ice cream beer truck is about much more than selling craft brews.
"I'm bringing smiles to people's faces and spending time with other humans shows how truly connected we all are," Ryan said. "And sometimes that's all it takes, just a smile, a small conversation and, of course, sharing a beer. I take comfort in this. Maybe, just maybe, we as a society will come out better on the tail end of this."
His teetotaler father would prefer the ice cream Double Cola truck, but I suppose these trying times demand a heartier drink to win this war.