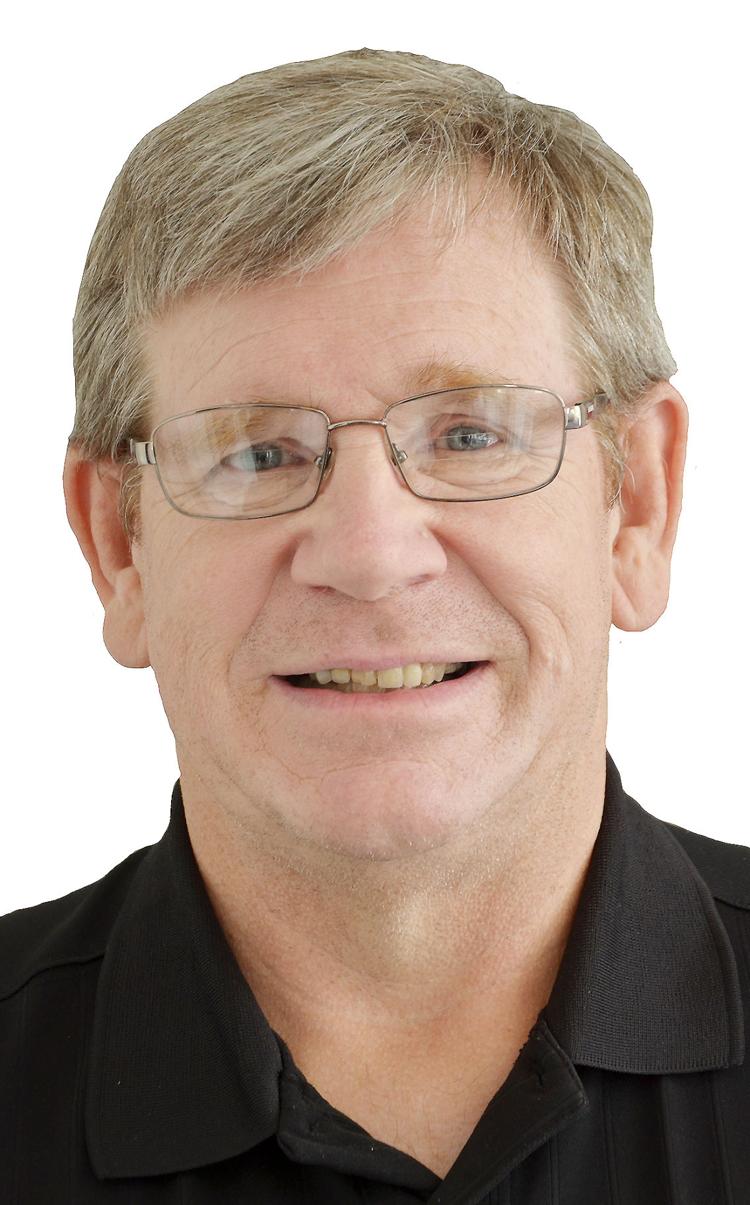 As most of us remember from storybooks, fairy tales, plus a couple of classic Hollywood movie scenes, music soothes the savage beast — and at least one columnist whose anxiety level has nearly breached its limit in this COVID-19 pandemic.
I must say that old adage, which originally was "musick hath charms to sooth a savage breast" as penned by English poet William Congreve back in 1697, is receiving quite the workout at Carroll Castle these days. With me stuck mainly indoors, much of the time music is the calming influence that makes the days tolerable.
Music allows me to relax a bit or reminisce about the good times when I first heard some songs back in my younger days. You see, dear readers, I not only listen to but collect music of all varieties, and I truly believe this hobby is helping me survive the pandemic with my senses intact.
Uh, well, maybe most of my senses intact since some — the dear wife, three darling Carroll children and Dr. Oz come immediately to mind —probably argue before the pandemic I was a C clef or two shy a complete musical staff.
All I know is I have a little peace of mind after listening to music whether it be over the radio, computer, or charming Alexa.
Around age 11 my appreciation for music branched out beyond the old Hank Williams/Roy Acuff country music sounds my late mother played all the time to rock and roll after I purchased my first 45 rpm record, "Bang-Shang-A-Lang" by the Archies. The song opened up the wonderful world of melodies that led this impressionable lad along a path that today includes any genre from punk and soft rock to big swing bands and show tunes.
Heck, I even added a Mozart, Beethoven and Chopin section to my personal collection between 2002 and 2005 while studying to complete my bachelor's degree at Oakland City University. I discovered research from the University of Southern California that proved students improved their learning and grades while studying to classical music.
Today I estimate my music compilation includes more than one terabyte of space on my computer cloud account, or around 200,000 songs. Whatever mood hits me, I have a song, album or music style to meet it.
A growing part of the credit for my continued interest in music collecting goes to the fine staff at the Knox County Public Library and a service it subscribes to called Freegal Music. If you possess a valid library card but have not yet tried Freegal Music, then stop what you are doing and head on over to the library's website right now and do it.
Um, make that do it after you finish reading this column.
On the library homepage is a link to Freegal Music. All you have to do is click on that link, then find the login button at the top right corner of the Freegal Music main page and type in your library card number.
This will take you into the wide, wide world of Freegal Music where current library cardholders have the opportunity to download three songs each week from among the more than 15 million tunes and 40,000 musical videos offered by the online service. You can browse by artist, song or genre and I believe you'll be surprised at what you could download this very day in mere seconds.
The service is supported by subscribing libraries, higher education institutions and local government entities to offer patrons access to free songs and music videos that may be downloaded to their computers or other devices for personal use.
The first time I heard about Freegal Music I was a bit skeptical something could be "free" in terms of songs or albums. Also, I am a friend to several musicians and songwriters and very sensitive about making sure artists receive the royalties they so justly deserve for their creative talent and work.
Freegal Music satisfies both these concerns. It truly is free to library patrons at three downloads each week plus the royalties are paid through the money collected from the subscribing parties.
I have used Freegal Music to fill a few holes in my collection, but today I seek new artists and music genres through my personal downloads. If I find something I like in my Freegal Music downloads, I purchase the music from local merchants.
Believe it or not, Freegal Music is another one of the resources I use through the Knox County Public Library to research entertainers for my Hollywood Vincennes and Celebrity Lawrence County, Illinois, Facebook pages. The service offers a wealth music by local talent for download.
Among the area natives or former residents who have material available through Freegal Music are the late, great jazz pianist Jane Jarvis, saxophonist Jeff Kirk, Hollywood guitar guru Bruce Bouillet, legendary Los Angeles rock singer and songwriter Pat Todd, Grand Ole Opry performer Red Garrett, and Vincennes University alums John Mellencamp and Danny Browning.
You can find and download the 1966 song "Vincennes" by Country Hall of Fame singer Bobby Bare or explore the many tunes written by Vincennes' award-winning songwriter Kerry Kurt Phillips and the artists who recorded them.
I believe, if old William Congreve were alive today, he'd say "Freegal Musick hath charms to sooth a savage breast" and Knox County Public Library patrons can do it for free through three downloads a week.
Give it a try and listen today.