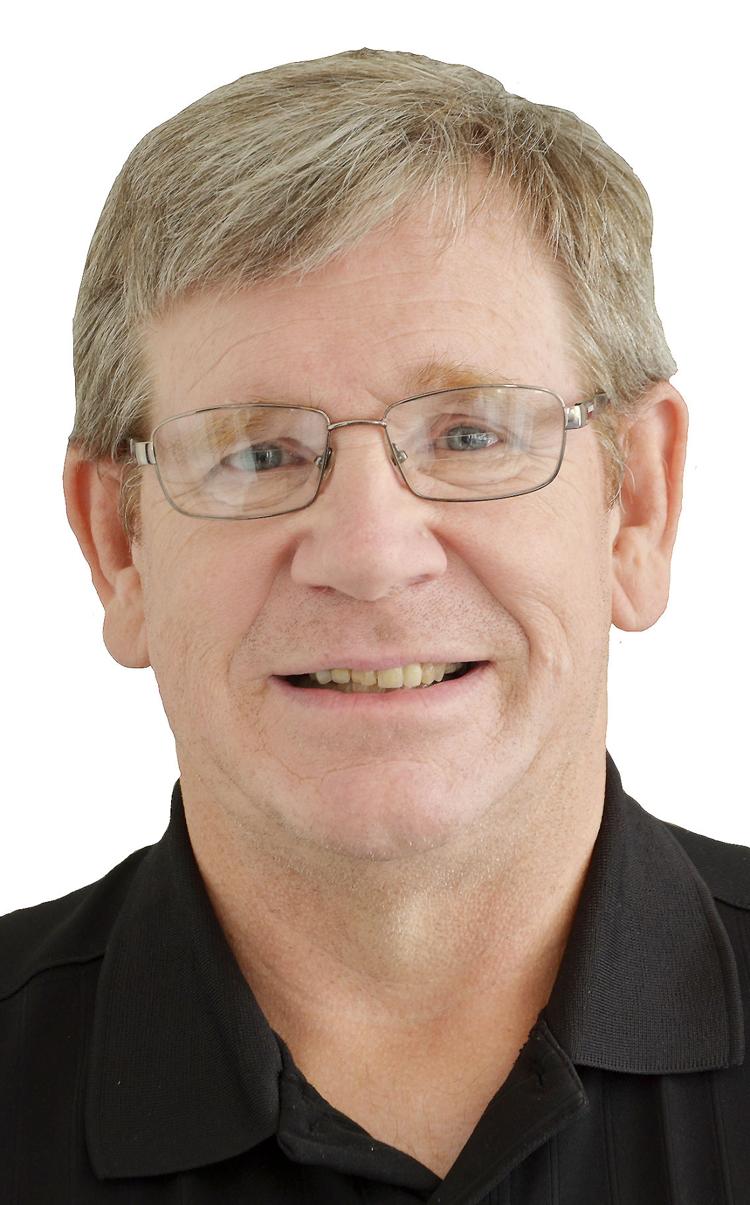 Today I throw myself on the mercy of the Vincennes court of opinion in the solemn memory of the honorable Col. George Rogers Clark.
Col. Clark is the man who led the capture of Fort Sackville at Vincennes in 1779 and helped to open up the west for citizens of the new United States of America. While leading his brave men to victory, Col. Clark was overheard to remark one day: "Great things have been effected by a few men well conducted."
Obviously, George Rogers never tried to assemble and fly a drone.
Of course the good colonel never flew a drone. His world knew not of such shiny objects since the first documented untethered flight of a hot air balloon in the U.S. did not take place until 1793.
If Col. Clark had been alive last Sunday and visiting the open field just off Saint Clair Street in Old Alicetown, he might have wanted to revise his observation just a bit.
"Great things have been effected by a few men well conducted as long as one of those guys is not Doug Carroll."
Yes America, I have a drone. Uh, let me restate that more accurately.
Now I have bits and pieces of a drone after taking my big-boy toy out for its maiden flight last week in a city pasture near Carroll Castle. Needless to say, my Super-X 2.4 G Drone With Camera — a four-bladed device that looks more like the top of a 1967 Norelco electric razor — no longer is in the mint condition it enjoyed inside the black cardboard box from whence it came to me during Christmas past.
Perhaps the real story here is the drone (or unmanned aerial vehicle, as the Federal Aviation Administration refers to them) almost never got out of the box.
The dear wife five Christmases ago searched for something special to buy me. She is so talented when it comes to selecting extraordinary gifts for her manchild.
One night sitting in front of my non-Smart TV, I squashed the silence of Carroll Castle with a chortle that blew up into a full-on guffaw and awoke the wife from her slumber. She raced into the living room and demanded to know what Red Skelton movie I was watching.
"It's 'America's Funniest Home Videos' dear," I said in defense.
"Why are you laughing like there is no tomorrow and, if I don't get my sleep, there won't be for you," she said.
"These fools are trying to fly drones."
I pointed to the TV screen and she watched for a couple of minutes. I remarked how much fun it would be to have a drone and three months later Santa Claus stuffed one down the Carroll Castle chimney.
A snowstorm and frigid temperatures kept me from launching my new toy and I stored it away for a warmer day. Then I forgot it.
Right before the COVID-19 pandemic shut down America, my oldest granddaughter visited and found the box in a closet. She asked about it and I told a basic history of drones.
She asked to fly Mr. Barbie Blades — her title not mine — and I told her we had to wait for a warmer day.
That day arrived last Sunday when I pieced the drone together with her assistance. The thing was all plastic, even the screws, and somehow I got the finished product to look almost like the instruction manual photo of my new Super-X 2.4 G Drone With Camera.
The only item I could not figure out how to attach was the camera. My granddaughter and me made an executive decision: the unmanned aerial vehicle could solo without it.
Prior to launch, I read the safety instructions and FAA rules in the manual and pleasantly discovered our drone weighed only 145 grams and didn't need to be registered with Big Brother. Plus, the drone was legal to fly in Hoosier airspace as long as it stayed below 400 feet, within my visual line of sight at all times, away from airports, no-fly zones, crowds, stadiums and emergency response scenes, and I did so while not under the influence of drugs or alcohol.
I attempted to learn the four unmarked levers on the remote control and how each played a role in maneuvering the drone. Then I tried to educate my seven-year-old granddaughter on the same in a couple of minutes.
First, I brought the blades of the drone to life and they twirled with a fury I had not witnessed since Kristi Yamaguchi's 1992 Olympic championship concluding ice skating spin. Next, the drone shot some 250 feet straight up and then plunged into the pasture grass faster than ratings for the latest Alec Baldwin talk show.
Perhaps this remote control has a mind of its own, I thought, or perhaps Mr. Barbie Blades had somehow become possessed.
My second, third and fourth flights lasted a total of about 53 seconds, which is about 10 minutes shorter than it took me to piece the battered air warrior back together after each wayward journey. Then I handed the remote control to my granddaughter hoping her third-grade education might save the day.
At least her maiden flight proved more creative.
She thrust both vertical and horizontal levers at the same time and the drone took off in a zig zag pattern about 10 feet off the ground. What the drone lacked in height it more than made up for in distance, crashing some 500 yards away.
Could it be the remote control batteries are in backward.
So what do you think Vincennes? Is there a future for me in the field of drone flying?
We gathered up the pieces and headed back to Carroll Castle, with my granddaughter suggesting I invest in a few lessons before flying again. That is if I can figure out how to put the drone all back together again.
Until then dear readers, I have a drone — discombobulated as it may be right now — that one day I hope will rise up and stay aloft out of the self-evident truth that all remote controls are created equal.