Some weeks it feels like I'm living through a round of the TV game show "Jeopardy!" instead of the world in and around Carroll Castle.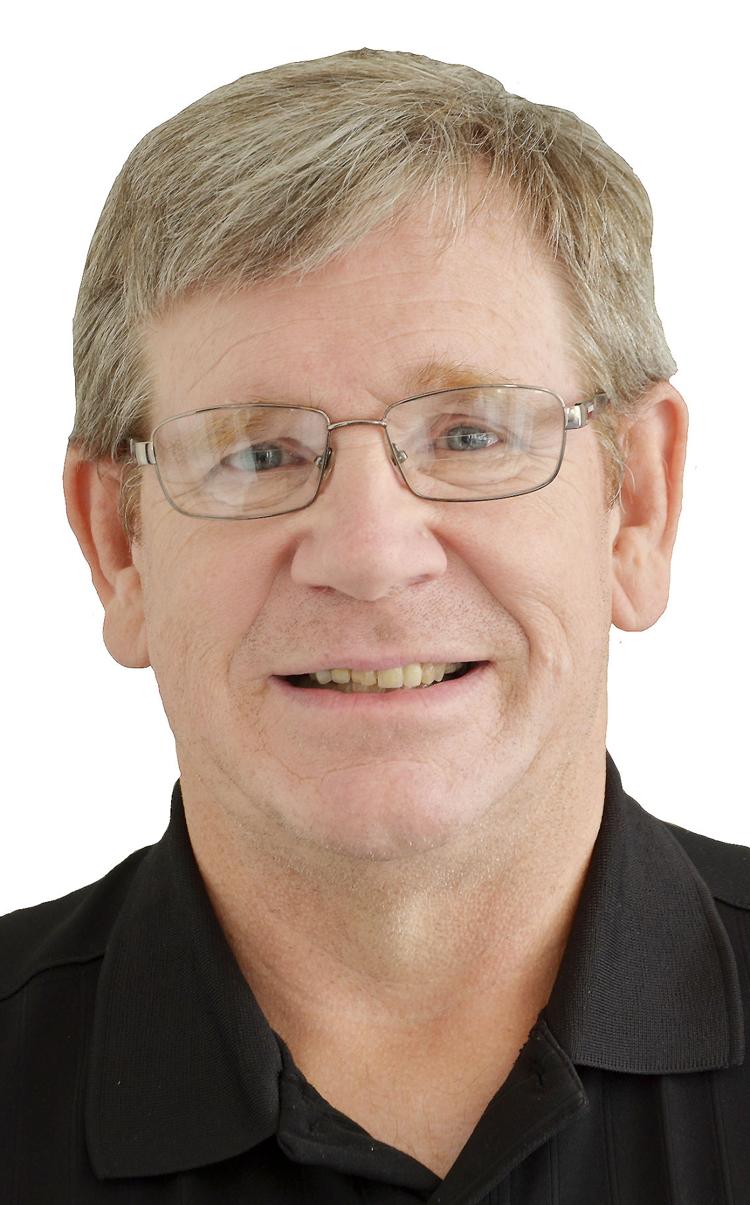 Now, I'm not a fanatic about the long-running TV show or others similar to it, but I appreciate a good, competitive contest of trivia every now and then. Plus, host Alex Trebek is so suave in his starring role.
An occasional viewing of "Jeopardy!" or taking part in a local trivia event does my curious mind a world of good. Unfortunately, I feel a bit feeble in the smarts department by the time Final Jeopardy arrives.
A few talented competitors of trivia have invited me over the years to be on their teams for said tournaments, but life and family priorities happened and got in the way. I'm not sure I could have been much help beyond questions about legendary Hollywood entertainers from Vincennes, Cleveland Indians losing streaks, or encrypted messages in Foghat song lyrics.
Come to think of it, I would crush it about the ingredients in Double Cola and the Vincennes life and times of Red Skelton as well. I might even answer a question or two about Knox County's contribution to the Grand Ole Opry, Mr. Carlos Red Garrett.
Did ya ever notice any questions or category rows on "Jeopardy!" for songs by Foghat, Double Cola or Red Garrett?
I thought not, and that's the main reason I have never attempted to audition for "Jeopardy!" or work too hard to rearrange my schedule to take part in a local trivia contest.
And I have slowed a bit in my memory reaction times since suffering a traumatic brain injury during a 2014 auto accident.
This is why the past few weeks have seemed a bit peculiar even for a Fruitcake such as I. It appears to my humble soul like I'm living in a game of "Jeopardy!" and don't have any of the answers, uh, I mean questions, ready to deliver before real life taps the buzzer to let me know I'm out of time.
For example, I recently celebrated my 63rd — yes, I know I don't look a day over 62 and thanks for thinking of me in that light, dear readers — birthday and a couple of so-called friends on Facebook decided to test my brain to see just how smart I still was folks. They thought it quite amusing to list my birthday in this way.
"Doug was born in 1957 making him a combination of this many in dog years under his Chinese zodiac sign."
"What is about 441 monkeys?"
Funny. Very funny, my now de-friended Facebook friends.
I'm only kidding about cutting off my Facebook pals. I only de-friended the monkeys.
Last Saturday I had a rare day off from both basketball game responsibilities and working at the Red Skelton Museum of American Comedy, so the dear wife and I got away. We both enjoy shopping at second-hand stores and she likes spending time in malls while I grab a cup of coffee, buy a newspaper and find a seat.
This day she hit a super close-out sale at a children's used clothing shop and spent plenty of coins on our four granddaughters and expected first grandson. I swear to the Good Lord above her first text message to me about spending money in that store went something along this line"
"The price for this official size 5 Frozen princess pair of shoes and matching dress makes me think WOW because they only cost this."
"What is $17.50 with 20% off?"
Three sips of coffee and two news sports stories later, my cellphone text alarm, "You Took The Words Right Out of My Mouth" by Meat Loaf, sang out in the crowded mall.
"The savings are even more in this store when I do this."
What is cash in coupons on your smartphone?
"What is use both the debit and card cards?"
And she assuredly did to the tune of 200 bucks.
A few kind readers have emailed me after I recently wrote about changing my retirement travel bucket list because of an extreme fear of flying, or what is aviophobia or aerophobia. Their suggestions range from medications to hypnosis and a few other helpful hints in between.
One reader emailed me, "Someone who is terrified of flying should try this first."
"What is wearing ear plugs and a blindfold?"
Heck, I shudder to think how badly I might respond when I am called for that Final Jeopardy in the sky.
"It will take this for a certain Hoosier, Irish, German, Clevelander, Vincennian, Foghat and Double Cola lover to enter through the Pearly Gates."
What is daily confession and pray?
"What is a 30-minute head start to Heaven before the devil knows you're dead — and stop defriending cute, defenseless monkeys."
I wonder if there is an official dread for Final Jeopardy.
What is finaljeopaphobia?