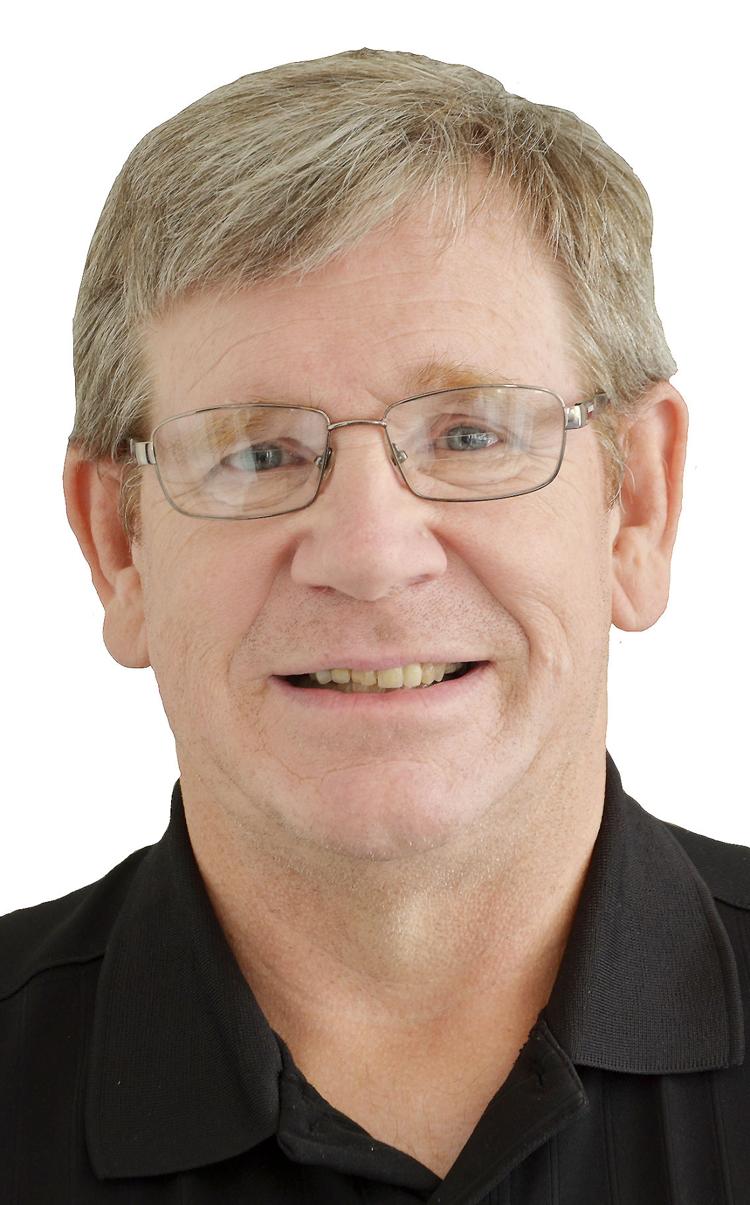 Three days from now most folks in America will lay claim to being Irish for at least a day — or perhaps longer depending on how well the party they're at is progressing.
I will not be one of those people since I do not have to profess to being Irish. I am as Irish as St. Patrick himself and have the $69 genealogy DNA testing results to prove it.
Uh, wait a second, I mistyped that last paragraph. I should have written I am as Irish as Peter O'Toole, George Bernard Shaw and Paddy Moloney.
St. Patrick was born in England — or Wales, depending on which story you choose to believe — but he earned the title "Apostle of Ireland" for all his hard work done on the Emerald Isle. Heck, my wife considers Patty the greatest saint ever simply for driving all the snakes out of Ireland and into the sea since she faints or sprints away from even the sight of a Thamnophis.
That's a garter snake to you nonscientific readers.
Each St. Patrick's Day I advise the dear wife to embrace the great man of the green for his other miracles since Ireland has never been home to her slimy nightmares. Scientists insist snakes never made it onto the island in the first place because Ireland took longer than the rest of Europe to thaw out from the last great Ice Age.
Maewyn Succat had more than enough miracles outside the snake tale to qualify as the Patron Saint of Ireland. He reportedly used the shamrock to teach the Holy Trinity, converted most the Irish of his day from paganism to Catholicism and left behind more than 300 churches and parishes.
Why not have a parade, party and few partakes of a little Irish beer each March 17?
Sometimes I feel guilty since my ancestry is Irish by birth whereas St. Patrick had to work his shillelagh right down to the nub literally to earn the honor. However, I believe being Irish is the destiny I was born to achieve and I never take it for granted.
You see, dear readers, I enjoyed the Irish lifestyle and traditions long before I realized my true family ties back to the Emerald Isle. I loved all things Irish prior to tracing my Carroll Kentucky and Tennessee roots back to Ireland thanks to the advancement of DNA testing.
There is not a day I can remember when green was not my favorite color.
My dear mother told me as a toddler I picked green over every other color in the crayon box and she persuaded me to eat more vegetables by pointing out the dominant color of such cuisine. And guess which color of M&Ms I consumed first?
That's right, the red ones. At least, unlike Kermit the Frog, I find it very easy to be green about all things.
Another one of my first recollections of enjoying the Celtic way of life is through music.
With a mother from Southern Indiana and a dad born in Western Kentucky, I was raised on traditional country music so sappy you could tap the old family record player for a quart of golden delicate maple daily. The Carter Family, Jimmie Rodgers, Hank Williams, Roy Acuff, Patsy Cline and Tammy Wynette topped my childhood musical picks.
One day back in 1968 I heard the tune, "The Unicorn," by the Irish Rovers and it changed my opinion of other music styles. I enjoyed the Irish swing to the song and soon discovered other bands and singers of such melodies, namely the Chieftains, Tommy Makem, Burl Ives and a slice of Bing Crosby.
Not only did I enjoy the music but the stories and traditional Irish tales included in the lyrics. How magical the Irish people and history appeared in my pre-teen mind and I enjoyed it.
Then along came the "Roots" TV mini-series and I started to ask questions about my family. Mom knew about her Stangle family history but little to nothing of my Dad's heritage and he was never around for me to ask about the Carrolls.
So I undertook a self-taught genealogical search that led me through Kentucky and Tennessee right to the edge of North Carolina. There I encountered the end of the line with tenant farmers named Bill and Isabella Carroll in Monroe County, Tennessee, who supposedly were born somewhere in North Carolina.
Bill and Isabella are a family road block I have yet to overcome.
In case you are unaware, the most popular names in American Carroll history seem to be William and Bill and there are plenty of my relatives with some variation of those names.
Lucky for me and millions of others, standard DNA testing entered the genealogy field and, for a little spit and $69, I learned much more about my family heritage than I found on my own in 20 years. Unfortunately, the DNA results have yet to lead past me past Bill and Isabella but do prove my genetic line goes back to the Ely Carroll Clan that originated in the Ireland counties of Tipperary and Offaly.
One famous descendant from the Ely Carroll Clan is Charles Carroll of Carrollton, Maryland. He was the last of the signers of the Declaration of Independence to pass away.
Will I ever progress my Carroll family line beyond Bill and Isabella of Monroe County, and back to the Emerald Island? DNA testing and results are improving every day so who knows.
Until then, dear readers, have a wonderful St. Patrick's Day whether you are Irish for life or just one day a year.