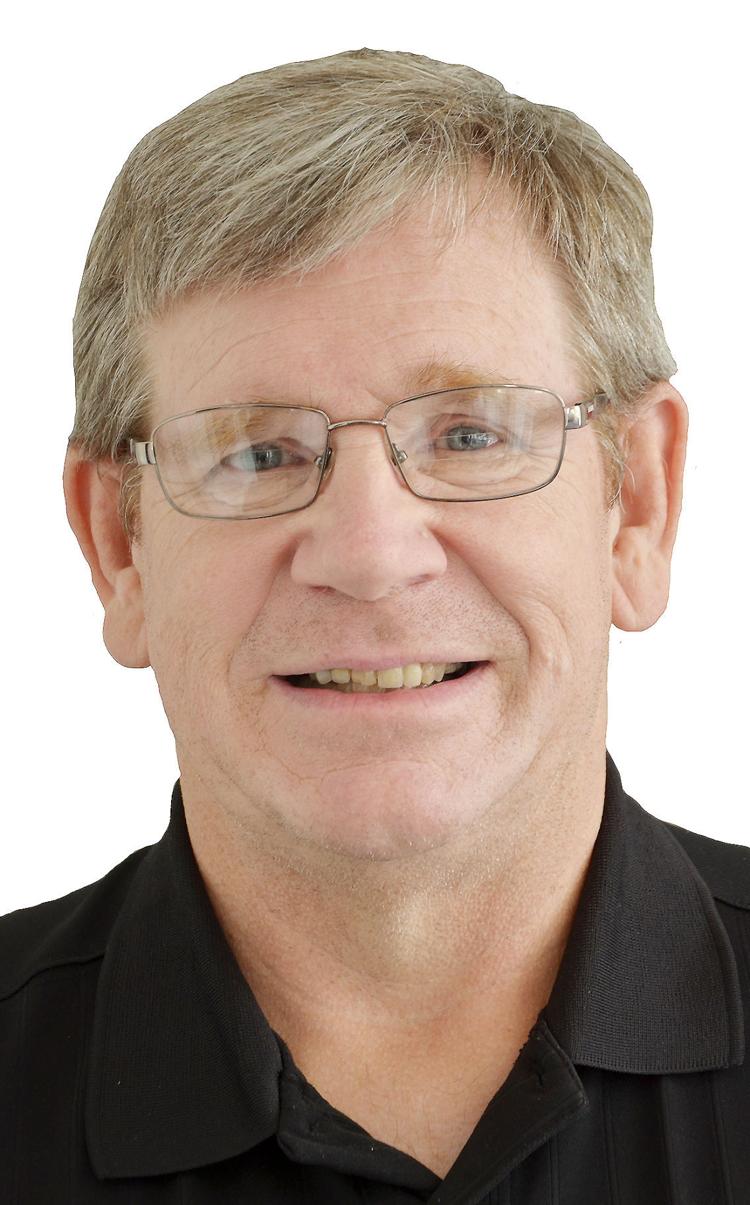 Today should have been a glorious afternoon at the old ball park.
Well, at the old ball park on my Smart TV that is.
My beloved Cleveland Indians were supposed to play the New York Yankees in Gotham City before COVID-19 threw a high and tight wild pitch at the head of Major League Baseball and the world. I'm sure the Indians would have pummeled the Yankees by at least a score of 12-1.
I might be a bit prejudiced with that prediction, but I'm just going on previous games the Indians have won at Yankee Stadium.
Hey New York fans, remember the first game ever played in your new Yankee Stadium? Cleveland won that easily, 10-2, on April 16, 2009.
My favorite Indians-Yankees moment took place on Aug. 31, 2004 when Cleveland clobbered host New York, 22-0. Oh my, good times, good times.
Unfortunately, the chief score between the Yankees and Indians favors the Bronx Bombers. The Yankees have won 27 World Series championships and the Indians just two.
Those are only reminiscences now. If this pandemic goes on much longer, both Major League Baseball and the sport itself could become distant memories for this old fan. I'm starting to forget a few of the pertinent rules and it's been more than a year since I tasted a Cracker Jack.
My plans for retirement at this point included watching Major League Baseball games on my Smart TV during the middle of the afternoon on any day of the week I wanted. The contests didn't even need to feature the Cleveland Indians because baseball is my favorite sport.
Now I realize I open myself up to scorn and ridicule by making such a public statement while residing in Indiana, where basketball is king and dribbling involves more than a little spittle cascading down the chin of Larry Bird. Let's just say I prefer the likes of Bob Feller and Jackie Robinson to Bobby Knight and Oscar Robertson.
These plans included at least two weekend trips to Cleveland to watch the Indians in person this season. I even planned to allow the dear wife to forgo a game or two and head on over to the nearby Rock & Roll Hall of Fame.
We've been to the Hall of Fame twice, but not for nearly a decade. She can go all she wants but I will not step foot in that place again until it inducts the greatest rock and roll band ever assembled on the face of the planet — Foghat.
Oh yes, and I request the Rock & Roll Hall of Fame add at least one Double Cola vending machine.
As spring edges oh so close to summer with no baseball in sight, it seems "Take Me Out To the Ballgame" is politically incorrect for fans to sing these days. The song does not promote social distancing or washing your hands after snagging a dirty foul ball.
One day last week, I caught myself humming this very tune while swaying on the Carroll Castle front porch swing, but had trouble coming up with all the words. The official lyrics eluded my 63-year-old brain for a few minutes before I broke out in song much to the chagrin of my dear wife and a passerby more than 6 feet away.
My recollection of the lyrics struck out as well and went something like this:
It took us out of the ballgame
It took us out of the crowd
No more peanuts or Cracker Jack
No one knows when we'll ever get back
For it's root, root, root for the Cleveland Indians
If they don't win, well it's more of the same
For it's one, three, six feet apart
What is a baseball aficionado to do, folks?
I am in a real pickle considering I never learned to play baseball video games or any electronic sports for that matter.
Deep down in the bowels of the Carroll Castle dungeon I rediscovered my once-prized Strat-O-Matic Baseball board game. Perhaps you have heard or read about Strat-O-Matic baseball tournaments springing up all over the country during the COVID-19 pandemic.
Strat-O-Matic is a baseball simulation board game using dice and individual computer-generated cards based on actual player season statistics. You are the manager who can play solitaire or against someone and there are no instant replays or arguing umpire calls, uh, I mean dice rolls.
Sadly, I only have the Strat-O-Matic 1977 and 1978 season editions and Cleveland is one sorry team in both. Each year the Indians lost 90 games and finished at least 28 games out of first place.
In a moment of desperation, I played Strat-O-Matic games with both Cleveland teams and the results were horrible. The Indians lost all four times to the Yankees and never scored more than two runs in any contest.
I turned to another gaming device to find a baseball fix but to no avail.
Somehow I managed to keep a tabletop marble baseball game called "Play Ball!" from my boyhood days in Lawrenceville, Illinois, yet it also failed to revive my field of dreams. For alas dear readers, I have lost my marbles.
As always folks, please, by all means, social distant, wash your hands and be safe out there.