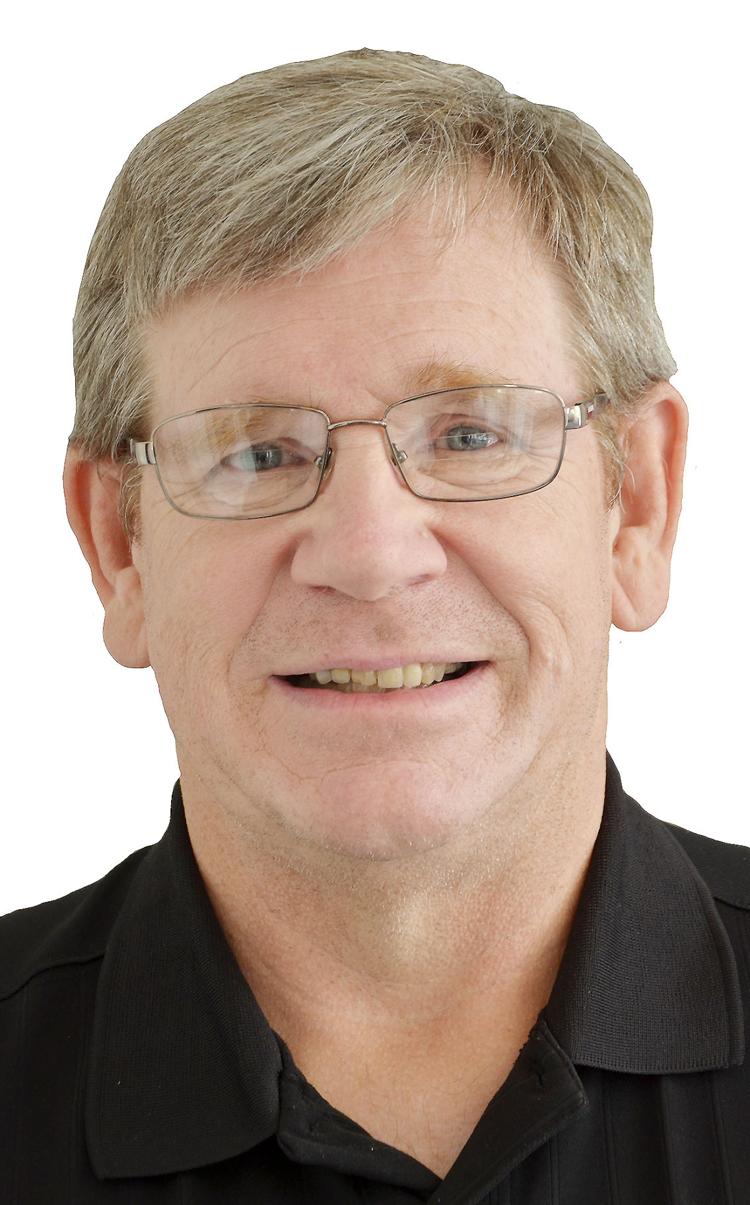 With all due respect to the wonderful literary talents of the late Ted Geisel, this pandemic at times makes me feel as if I'm surviving inside a Dr. Seuss storybook, especially on that first warm day of spring when the frontier of my new normal world expanded beyond the living room recliner to the Carroll Castle front porch.
I think many of you who are like me with a front porch swing and a directive from the government to keep our 60-plus-year-old, diabetic bottoms at home know what I'm writing about here. The first few minutes outside for me in the swing went something along this line:
Before I could stop, I found myself spiraling down yet another front porch swing rabbit hole in this brave new pandemic world because the dear wife did not allow me to step off my front porch.
I do not like it Doug-I-be.
Not in a house. Not with my spouse.
I do not like it here or there.
I do not like it anywhere.
I do not like it Doug-I-be.
Believe me, dear readers, I tried in vain to break up the spellbinding Seussal pattern inside my brain but couldn't since the wheels on the big yellow school buses didn't go round and round this spring. And a couple of times in my Vincennes neighborhood I thought I caught a glimpse of Jack and Jill tumbling down nearby Saint Clair Hill.
Okay, you get the picture.
This old guy truthfully considers himself fortunate to have a big front porch and a new, wooden swing to pass the time during this pandemic. Some of the recent mornings did have a chill in the air, but a steaming cup of coffee or two make time in the swing comfortable.
Toss in a newspaper, a magazine about the Golden Age of Hollywood, plus a comfy Cleveland Indians seat cushion and I am set for hours of swinging on the porch. When my old eyes grow weary and sight a little blurry, I sit back, slip on headphones and dial in tunes or old time radio shows on my iPod.
There are many places I can travel to from my front porch swing.
Last week I spent a few days swinging into Hollywood back during the 1920s while studying the lives of Vincennes natives and silent film stars Alice Terry and Buck Jones. I just discovered Buck made a short film in 1914 to qualify him as the first Vincennes native to work in the movies.
This fact is not too shabby when you consider legendary producer Cecil B. DeMille did not shoot the first feature film in Hollywood until 1914. Thus, Vincennes has a connection to the very beginnings of Hollywood and that 106-year-old tradition continues today through actors Barry Cullison and Robert Frank Telfer plus movie and TV set designer Ashley Rice.
But an old man can't stay on his front porch forever in spring, even during a pandemic.
Last week I ventured beyond the porch swing out into the Carroll Castle yard to bale, um, I mean cut, the knee-deep grass for the first time this year. It's the most fun I've ever had mowing the lawn.
Once I clipped the last blade and snipped the final weed, I surveyed the green space with a renewed appreciation. I savored the smell of fresh-cut grass and bright yellows of dandelions, but still yearned for the good old days when I had a live-at-home kid to pass yard work on to.
If the truth be written, it did my old body and brain plenty of good to stray out into the yard to do some work. Also, it took my mind off the fact:
I do not like it Doug-I-be.
All right and enough already.
Heck, I understand this thinking in Dr. Seuss rhymes may sound a bit silly to some readers, but I know what I heard going through my head that first spring morning while swinging on the Carroll Castle porch. Maybe I'm envying my granddaughters (ages three years and 20 months) too much preferring their preschool world to the pandemic one.
Of course it could be, perhaps, that my shoes are too tight. It could be my head isn't screwed on just right.
That last one sure would explain much of my life.