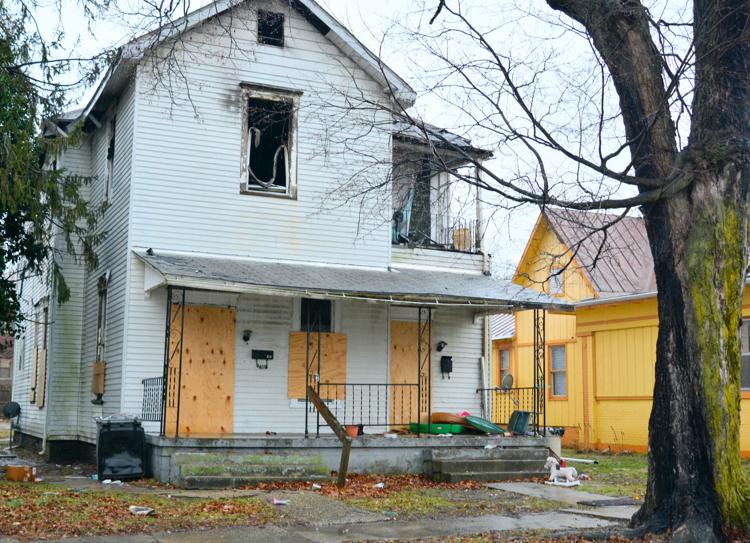 The Historic Review Board met briefly in special session on Wednesday afternoon at City Hall, 201 Vigo St., making quick work of a short agenda, helped along by one of the two applicants not showing up.
Dr. Mindi Morris did show up, seeking the board's permission to demolish an apartment house at 417-419 Perry St. which she and her husband, Bradley, own under Provision Investments LLC.
She wants to increase the parking lot at her dermatology practice next door at 429 Perry St.
The house, which had been converted into two apartments, caught fire and suffered extensive damage last October.
"It won't be just an ugly lot," she said. "We will add some landscaping … it will look a lot better than what's there now."
"I've looked at (the property) a lot," board president Tim Trotter said, "and no one's going to do anything with this building because it's burned to a crisp."

The board voted 3-0 to allow for the demolition.
Also on the agenda was Victoria Fish representing Century Trust LLC, which had applied to the board for permission to put a metal room on the house at 712 N. Eighth St.
In the last year, as more property owners within the city's Historic District made requests for metal roofs, the HRB drew in Trotter's words a "line in the sand" with regards to the kind of metal roofs it would allow.
No "sheet metal pole barn style" corrugated metal roofs have been approved during that time, although the board is sympathetic to either a standing seam or a stamped metal roof, the latter a product that is meant to resemble asphalt shingles.
Metal roofs are an admittedly touchy subject with the HRB, given that while they have not been included in the board's guidelines, in any form, there nonetheless have in the past been requests approved that included metal roofs.
And, too, there have been property owners within the district who went ahead and installed the offending-style of roof without first seeking the HRB's approval.
Not seeking board approval for work could cost the property owner a fine of up to $1,000.
Trotter has said the board is working to better inform Realtors and contractors that such roofs will no longer by approved within the district.