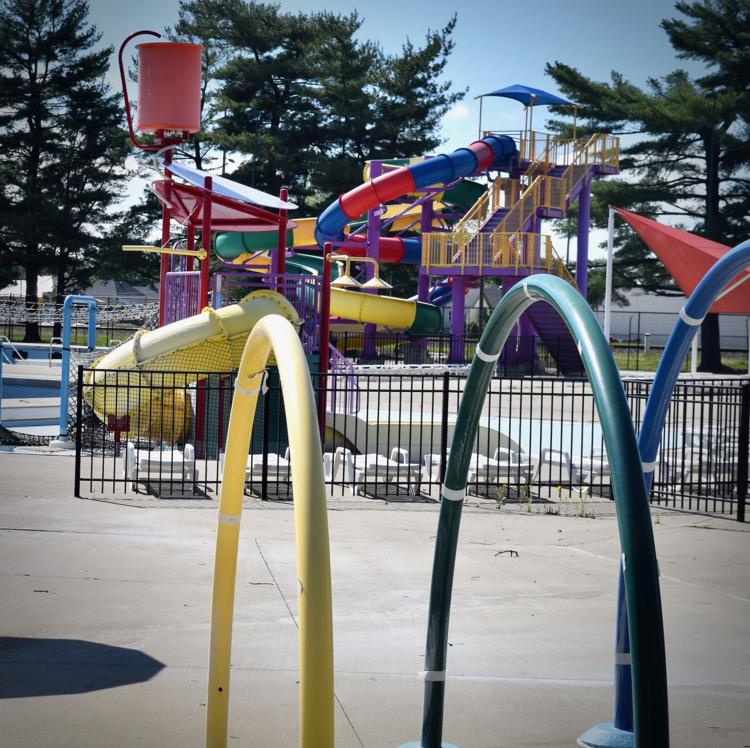 Mayor Joe Yochum has decided that the Rainbow Beach Aquatic Center at Gregg Park will not open this weekend.
The city's parks board on Wednesday met and decided to recommend to the mayor that the pool remain closed, at least for now.
It typically opens on the Saturday of Memorial Day weekend.
When they took a close look at the Indiana State Department of Health guidelines set forth for public pools should they decide to reopen, there just didn't seem to be a way to comply.
"It's almost as though (the guidelines) are written to discourage pools from opening," the mayor said.
And the required mandates are extensive.
The state is allowing pools to open as part of the third phase of Gov. Eric Holcomb's back-on-track plan; that phase officially begins today, three days ahead of schedule.
Pools can only open at 50% capacity until the state moves into stage 4, set for next month.
The Centers for Disease Control and Prevention has said there is no evidence that COVID-19 can be spread through chlorinated pool water if the water is properly maintained.
But, the state argues, there are many other opportunities to transmit the virus from one child to another in a public pool setting.
The state is requiring the cleaning of everything from door knobs and handles to pool ladders, deck chairs and vending machines multiple times a day.
Pool-goers would have to maintain social distancing, and the state, too, asks that all employees, even lifeguards, wear face coverings when not "actively swimming in the water."
Yochum said the city would absolutely have to adhere to every guideline set forth by the health department, no matter how difficult or inconvenient.
"We can't skirt the rules," he said. "We've got businesses reopening all over town that have to follow some of these guidelines.
"So if we expect our businesses to follow these, then we have to as well."
But more than that, both the mayor and Steve Beaman, superintendent of the city's Parks and Recreation Department, say they want to protect their lifeguards.
They don't want to place them at greater risk for possibly contracting the virus — or dealing with the hardship of working under such restrictive conditions.
"Putting them at risk, asking them to social distance, wear masks, dealing with all that, Beaman said, "I just don't know how we can open.
"I'd rather have people yell at me on Facebook than something happen to one of our guards."
And most municipal pools across the state of Indiana are staying closed as well.
Pools in Washington, Evansville, Loogootee, among others, have announced closures as well.
The only municipal pools in this area set to reopen as part of Phase III, Beaman said, are Princeton and Jasper.
But the mayor isn't ruling out reopening altogether.
Should the state stay on track in terms of reduced hospitalizations and widespread testing and see a full reopening of the economy come July 4, he is willing to open the pool — even though it may end up costing the city money in the long run.
And it's likely to be ready, Beaman added, since they will have to fill the pool, add chemicals and turn on the pumps as a part of regular annual maintenance.
"We can't look at this from a financial standpoint," the mayor said with a shrug of his shoulders. "It's not about the dollar. It would be about being able to offer that experience to our kids.
"So if we can do it later, we will."