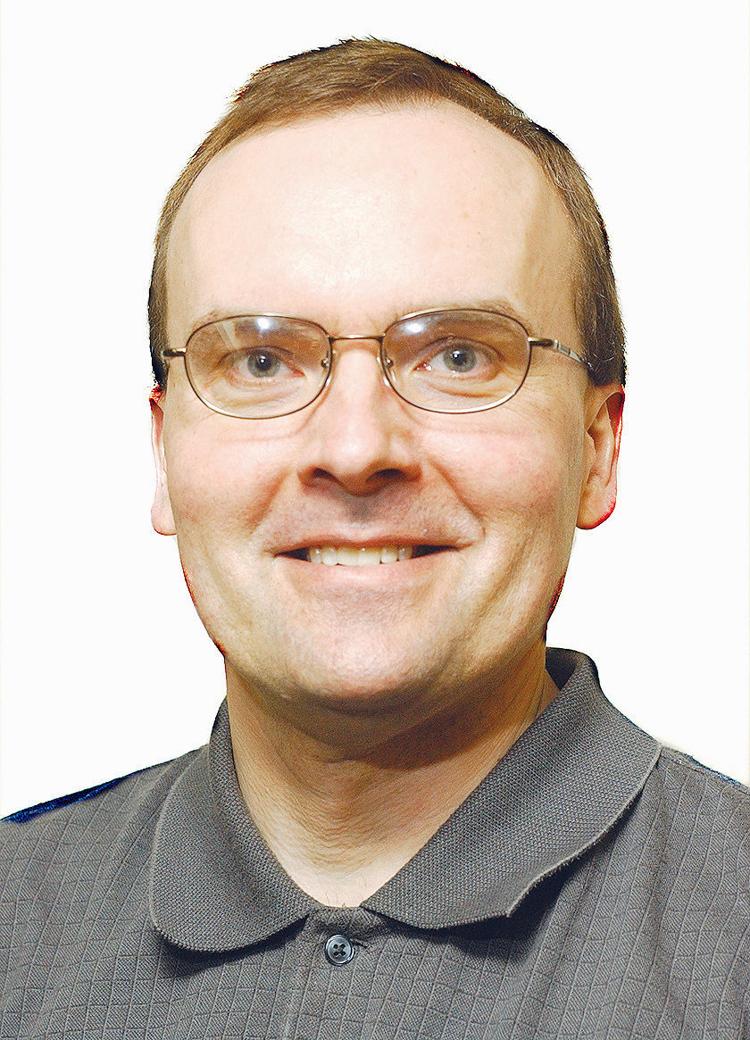 The Vincennes mayoral election of 1929 between Democrat Joseph Kimmell and Republican Perry Green was so close that it merited a recount, with Kimmell winning the race by a handful of votes. Kimmell claimed the office in the old City Hall building at Fourth and Main streets in January 1930.
The first crisis Kimmell faced as mayor was the massive flood that January, when the Wabash River exceeded the 25-foot mark at Vincennes. The city came through the flood relatively unscathed and the mayor then obtained federal funds for levee construction.
Kimmell's actions while in office were certainly influenced by the economic upheaval of the Great Depression, and he was instrumental in bringing federal dollars to Vincennes. Hundreds of unemployed local men took manual labor jobs during 1933-34 with Civil Works Administration (CWA) funds, thanks to his efforts. He also focused on poor relief.
Kimmell was interested in directing tourist dollars to Vincennes. Just before taking office, he toured historic sites in the southern states. In 1930, civic leaders organized the Old Post Association for the Preservation and Restoration of Historic Vincennes, a group formed to bring attention to the city's history.
Due to the upheaval of the Great Depression, Indiana's municipal elections were skipped in 1933, so Kimmell had a five-year term as mayor, before running for the office again in 1934. His Republican challenger that year was F. Albert Reiman, in a race that turned out to be even more closely contested than the nail-biter of five years earlier. When the votes were counted that Nov. 6, Reiman had won by 15 votes. Kimmell then demanded a recount, which resulted in him leading by seven votes.
Kimmell retained the office, even though Reiman fought the results in court for the next three years.
Kimmell's second term was characterized by significant achievements. The public housing project Sunset Court was completed in 1935. The Public Works Administration (PWA) project Rainbow Beach opened in 1937. The Vincennes Housing Authority was created that same year and embarked on construction of Major Bowman Terrace. The shelter house and bandshell in Gregg Park were built in 1938-39, both Works Progress Administration (WPA) projects. These are just some highlights of his time in office.
Kimmell had a particularly busy year in 1936. In May, he attended the launching of the cruiser USS Vincennes (CA-44) at Quincy, Massachusetts, with his daughter, Virginia, christening the ship. On June 14, President Franklin Roosevelt came to Vincennes for the dedication of the George Rogers Clark Memorial, and, the following day, Kimmell and his wife, Cora, departed for a tour of Europe where Kimmell was honored in Vincennes, France, being made an honorary citizen of that city.
One of the last projects of his administration was the creation of Kimmell Park on the banks of the Wabash, which of course was named in his honor. The park was dedicated in September 1938.
Kimmell wasn't finished with politics as he prepared to exit the mayor's office. In May 1938, he sought the Democratic Party nomination for state senator from Knox and Daviess counties in the primary election, but was defeated by C. G. "Dick" Ballard of Bicknell.
Upon leaving office after nine years, Kimmell resumed his law practice. His partner, Curtis Shake, was appointed to the Indiana Supreme Court in December 1937, after which Shake's son, Gilbert, replaced him in the firm. In 1941 Kimmell formed a law partnership with his son, Curtis, known, naturally as Kimmell & Kimmell, at the same location, 112 N. Seventh St. On Jan. 1, 1959, James W. Funk joined them in the firm of Kimmell, Kimmell & Funk.
Kimmell continued to cultivate the friendship established with Vincennes, France, traveling there again in 1949, with a local contingent.
On May 28, 1957, he became the sixth recipient of the Walter A. Davis Alumni Citation from Vincennes University, the honor he was most proud of. Kimmell was a longtime VU board member.
Joseph Kimmell's productive life came to an end on Feb. 19, 1971. He died in Miami, Florida, at the age of 83. Cora died on June 4, 1973, also at age 83. The Kimmells are interred in a private mausoleum in Memorial Park Cemetery.