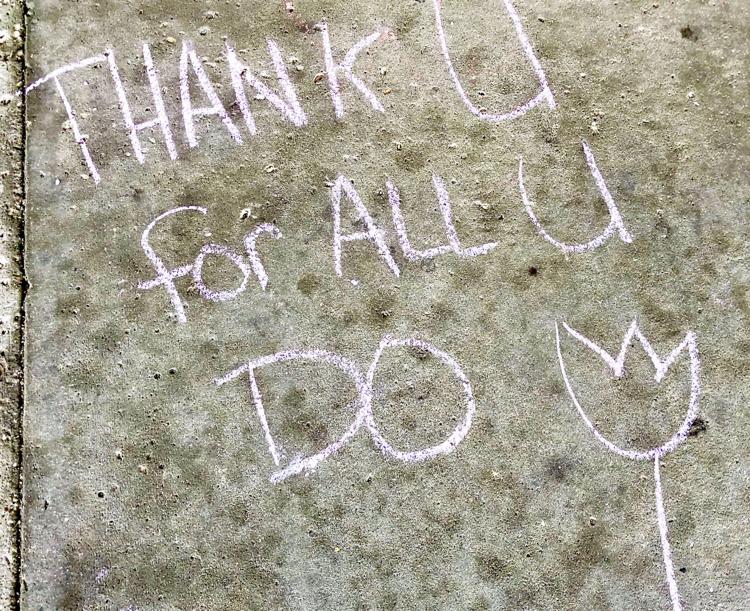 Staff at Good Samaritan Hospital are used to supporting the community's needs. And while they continue working to ensure the health and safety of local residents, the hospital is experiencing a bit of role reversal, with members of the community stepping up to support the needs of Good Samaritan in the midst of the COVID-19 outbreak.
Area businesses, organizations and individuals are flooding the hospital with donations of personal protective equipment (PPE), manpower and lots of encouragement.
Tiffany Conover, director of marketing and public relations, says in recent days the hospital has rarely had to ask for what it needed. Instead, local residents and businesses are contacting the hospital to offer what they can.
"A majority of the supplies we have received have been through businesses and organizations reaching out, wanting to help," she said. "There have been some instances where we were reaching out to companies to buy supplies, and they ended up donating them instead."
Protective face masks, in high demand and short supply around the nation, have been donated by the thousands from organizations such as the Indiana Safety and Grain Processing Company (GPC) in Washington and Helping His Hands in Vincennes.
By March 21 it was clear that, because of the continued spread of COVID-19, hospital donations would continue pouring in.
"Since that time we have seen a consistent number of items being donated each day," said Conover.
Extra hospital beds have been donated by Parrot Real Estate and United Methodist Village in neighboring Lawrenceville, Illinois, and the truck, trailer and manpower to haul the beds was donated by Wolfe Construction.
Even the Vincennes Water Utilities and Wabash Utilities were able to contribute by donating cones and manpower to help set up a level one triage area for Good Samaritan.
As hospital staff members continue working long hours in the midst of the pandemic, Conover says that Vincennes University has offered them a residence hall to utilize, should the need arise.
"The residence hall would be used for staff who need a close place to spend the night after working long shifts. Many of our employees live outside of the Vincennes area, so this will be helpful in keeping our staff well rested," she said.
Conover says hospital staff have also experienced several encouraging acts of kindness. Last Monday, employees were greeted with sidewalk chalk messages at all of the hospital's entrances.
"We don't know who took the time and effort to write notes of appreciation for our staff, but we want to thank them. It brightened the day of so many people."
Another day last week, Old National Bank had 150 pastries from Graze 1885 delivered to the hospital, which Conover says were used to treat those working the night and weekend shift.
Just two days ago, Liz Romani and Leslie Arnold of Valley Party Supply, set up a large balloon display outside the hospital to honor the healthcare heroes; Romani noting how important it is to recognize the hospital for their hard work.
"They are the frontlines right now," she said.
Conover says that while Good Samaritan has always felt supported by the community, it's usually the hospital responding to the needs of the community.
"It is really heartwarming to see that role reversed and the community rallying together to come to our aid."
Businesses or organizations that are able to donate personal protective equipment, such as masks, gloves or face shields, should contact Kim Everett, purchasing manager, at keverett@gshvin.org or 812-882-5220.