SARAH FORTUNE TO LEAD MARKETING TEAM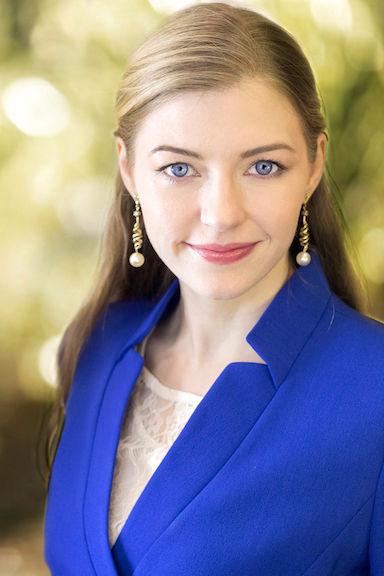 Sarah Fortune has been hired as senior director of External Relations at Vincennes University.
A graduate of VU and Indiana University, she founded Evansville-based Lionfish Advertising in 2013 and guided the award-winning company's rapid growth in representing state, national and global brands.  
"I am delighted that Sarah will be joining us in this important role," said Vincennes University President Chuck Johnson. "She brings not only a great combination of skills and experiences, but she also knows VU both as an alum and through her work for us at Lionfish.
"Through Sarah's leadership, I am confident that even more people will learn about the many great VU stories we have to tell."
As senior director of External Relations, Fortune will guide the university's communications and marketing initiatives, event planning, parent and student services, and the Sports Information team.
Fortune has served in an interim role as VU's director of marketing since November. As chief executive of Lionfish, Fortune and her creative team have worked closely with VU faculty and staff for several years to enhance the university's marketing and public relations content.
Before launching Lionfish, Fortune worked in broadcast media for NBC and FOX affiliates in Southern Indiana. 
A native of Boonville, Fortune volunteers her time teaching oil painting to children in group homes and other settings. She is involved with multiple dog rescues. She also over the years has donated 50-inches of her hair to Locks-of-Love, which assists children suffering from medical hair loss.
STUDENTS PLACE FOURTH IN CYBER-DEFENSE COMPETITION
Vincennes University students placed fourth in the National Collegiate Cyber Defense Competition-Midwest Regional on Feb. 8.
During the competition, student teams were responsible for defending a business network under attack by a professional team of cybersecurity experts. Students had to keep the network secure and functional while mitigating threats against the network. The competition is composed of over 30 scenarios students must address that involve both administrative and security related tasks. Student teams are scored based on how well they are able to prevent, recover, and respond to cybersecurity threats.
VU was represented in the competition by students from the IT Support and Cybersecurity Degree program and the Cyber Crimes Investigators Club.
VU OFFERING FREE FAFSA FILING HELP
Vincennes University will provide high school seniors, current college students and adult learners free help in filing the Free Application for Federal Student Aid (FAFSA) during College Goal Sunday on Feb. 23.
The free event will be held from 2-4 p.m. in the Updike Hall Center for Science, Engineering and Mathematics in the SEM Learning Lab, Room 132.
Students should bring the following information for the student and if applicable their parent(s).
• FSA ID username and password. Create a FSA ID at fsaid.ed.gov. Student and a parent (if applicable) need an FSA ID to sign the FAFSA form.
• Current investment and bank records
College Goal Sunday is geared toward all who will qualify for admission to college or technical school in 2020. It is in its 31st year and has helped more than 94,000 Indiana students and their families complete the FAFSA properly and on time.