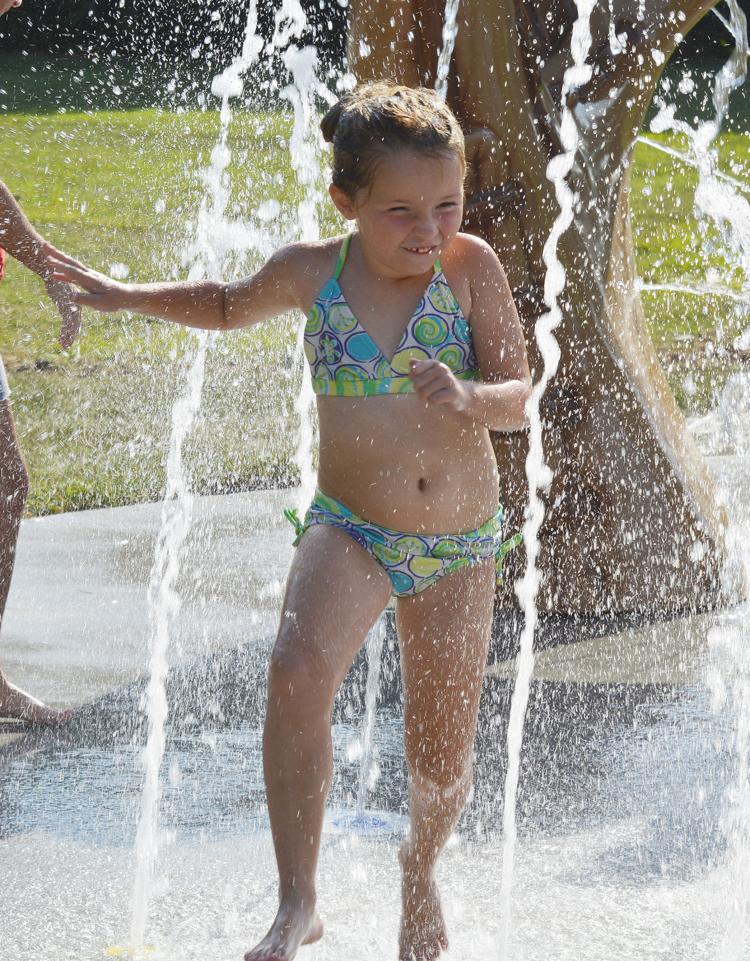 Beginning this weekend, local families can find some relief from the summer heat at the Four Lakes Park splash pad, set to reopen on Saturday.
The National Weather Service forecast for July 4 calls for sunny skies and a high temperature in the low 90s.
Parks department employees set out Monday morning to inspect and de-winterize the baseball-themed splash pad, which was part of a facelift of the park in 2018.
The splash pad would typically open in May, but concerns about safely reopening the water feature amidst the COVID-19 outbreak prompted the delay.
City council president Tim Salters says while it will be open to the public with a kind of "play at your own risk" policy, residents are still asked to practice social distancing and good hygiene practices while at the park.
Though it will be hard to control the number of people using the splash pad at any given time, Salters says people should "follow the message we've been preaching through this whole ordeal."
"Keep your distance and wash your hands after you finish playing," he said.
Visitors can expect to see signs about social distancing and a complete list of guidelines posted at Four Lakes Park later this week.
According to Parks and Recreation Superintendent Steve Beaman, the splash pad operates on a motion sensor so it can stay on as long as the weather is nice.
Ideally, he says, "we'd like to see it stay open until the last weekend in October."
The city's other splash pad, which is adjacent to the Rainbow Beach Aquatic Center in Gregg Park, will likely reopen sometime in the middle of the month.
But Salters says they first need to reconfigure the fencing to ensure the swimming pool itself is not accessible to guests.
In mid-May city officials opted not to reopen the aquatic center's pool, due to concerns surrounding the potential spread of COVID-19.
Though Gov. Holcomb's back-on-track plan allowed pools to open during phase three, local officials found the state's health and safety guidelines nearly impossible to comply with.
The Indiana Department of Health insists city pools would need to clean everything from door knobs and handles to pool ladders, deck chairs and vending machines multiple times a day.
Beaman said within the region, only Jasper and Princeton have decided to reopen their swimming pools.
"Princeton's pool is maybe half the size of our pool and even they don't have everything open, so it's not really comparable," Salters said.
Though both Salters and Beaman say they understand why many locals are upset about the pool's not opening, they insist it's all an effort to protect local residents.
For Salters "the goal is to make sure we have some type of aquatic offering."
"Do we wish the pool could be open? Of course we do," he said. 'But it's also all about doing what's best to keep our citizens safe."