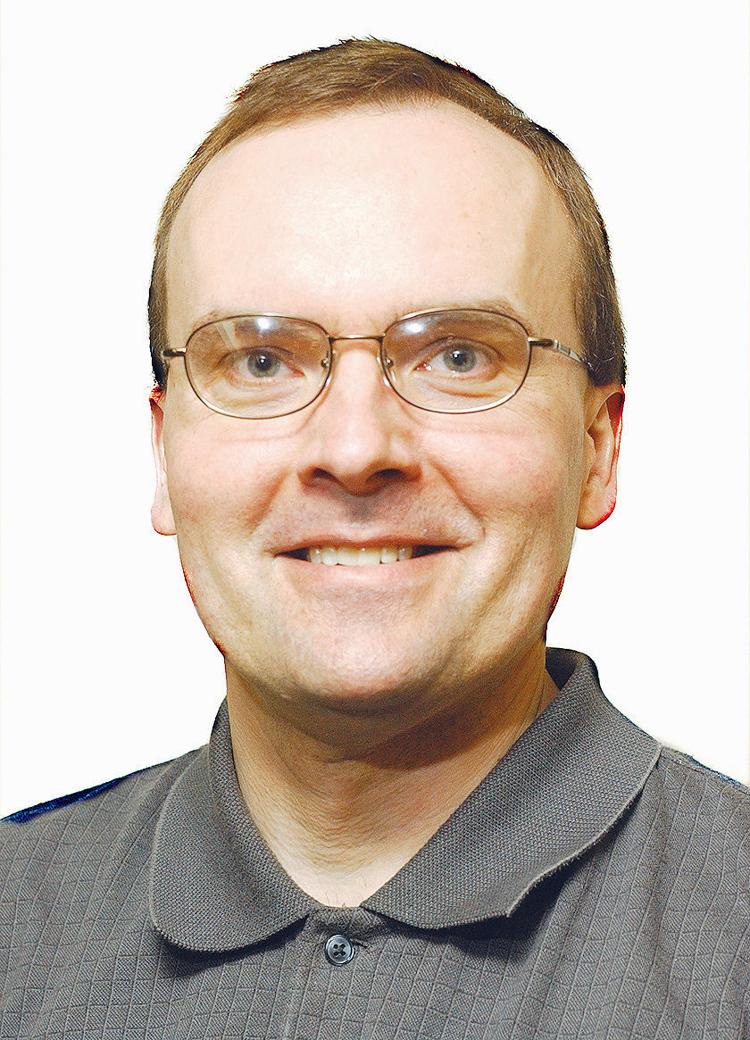 Even though I wrote a two-part column about the 1918-19 influenza pandemic back in 2018 on the 100th anniversary of that health crisis, given the current coronavirus (COVID-19) pandemic, it seems appropriate to revisit the topic and describe some of the similarities and differences between the two and how they affected everyday life in Knox County.
The flu did not originate in Spain. That nation simply began publishing the first information about the deadly virus. Its place of origin actually remains the subject of debate. In 1918, the First World War was ongoing and there was a belief that this strain of influenza started either at a British army base in France or at Fort Riley, Kansas, where it was first seen in the U.S.
Today, experts theorize that, like coronavirus, it began in China.
It was the autumn of 1918 that the influenza pandemic began to take hold in the United States. The outbreak did begin in the army camps, where thousands of men had been placed in close quarters. Several Knox County men died of influenza at the Great Lakes Naval Training Station at North Chicago that September. No vaccine existed for the virus (as there is none yet for coronavirus).
In early October, the pandemic began to have a serious impact on the civilian population. On Oct. 7, acting on an order received by the Indiana State Board of Health, both the Vincennes and the Knox County Boards of Health ordered local schools, churches, public libraries, theaters, and other places of public amusement closed, and public meetings were prohibited.
Much like what we are seeing today, the ban was a preventative measure, since influenza had not reached a critical level in the county. It was a means of what we now term "social distancing." Stores remained open, but only a limited number of shoppers could be inside at a given time. There were no reports of panic buying as we are seeing now. The ban was to remain in effect until Nov. 2.
Through the months of October and November, influenza began spreading throughout Knox County, with Bicknell particularly hard hit.
The biggest difference between the influenza pandemic and the coronavirus pandemic is that coronavirus is said to be most perilous to individuals over the age of 60. The influenza of 1918-19 was deadliest to people between the ages of 20 and 40.
Since the illness was so contagious, Good Samaritan Hospital did not accept influenza patients. On Nov. 13, an emergency hospital to isolate those who were sick was established at the former Jake Gimbel home at 208 Church St. and quickly had 14 patients. That hospital was run by Red Cross nurses. On Nov. 18, a second emergency hospital was opened at the Masonic Temple at Fifth and Broadway streets and it too was soon filled with patients. A hospital was also set up in Bicknell at the Elks Lodge.
The closing ban was reinstated at midnight on Nov. 14 in both the city and county (it was already on at Bicknell). Vincennes schools again closed.
It was next ordered that placards be placed on homes where influenza was present, and doctors were required to report all new cases on a daily basis. Many people who went out in public wore gauze masks as a means of protection.
The pandemic continued through the fall and into the winter of 1918-19. On Nov. 29, Vincennes had approximately 250 cases of influenza.
On Friday, Dec. 5, Mayor James McDowell ordered the closing ban on churches and theaters lifted the following Monday, although city schools remained closed. Influenza continued to spread, with many more cases reported in Vincennes.
Conditions improved in Vincennes during the latter part of December and city schools finally reopened on Dec. 30 after being out of session for nearly the entire fall term. County schools had reopened on Dec. 2, but Bicknell schools were forced to close again in January 1919.
More cases of influenza and more deaths were reported locally through February and March, before cases finally declined and life returned to some semblance of normal.
Worldwide, tens of millions of people died in the pandemic, some 675,000 of those in the United States. Based on Knox County Death Records, from early October 1918 through March 1919, approximately 109 people died from the flu and flu-related causes in Vincennes. Seventy-six more died in rural areas of the county, and many more in the smaller communities.