Occasionally, a seemingly ordinary civil action that played out in a Knox County courtroom raised so many legal issues and engendered such a degree of public interest that it became a big local news story.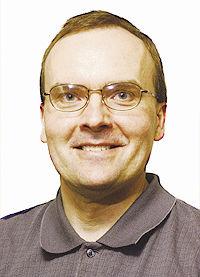 This happened in Jan. 1940, 80 years ago this month, with what The Sun-Commercial dubbed the "Hot Fence" case. The case, which made front page news over four days that January, hinged on the question of how far an individual could go to protect one's own property.
It all began at Wheatland on July 30, 1938, when 11-year-old Roselyn Jackson was walking home from the grocery store after running an errand for her mother, Sadie. Young Roselyn was tossing a package up and down when it slipped out of her hands. As she tried to retrieve the package, the girl touched an electric fence and burned her left hand.
The fence surrounded a lot owned by Wheatland resident William Taylor, who worked as a mail carrier. The fence was placed approximately 10-inches away from the sidewalk.
Mr. Taylor had erected the fence around a vacant lot where the family raised chickens and grew vegetables. Thieves had made off with chickens, produce, and even his son's bicycle, so he had become determined to deter such theft. Taylor electrified two barbed wire strands adding them to a woven wire fence.
Sadie Jackson, on behalf of her daughter, sued Taylor and his wife, Mary, for $10,000 in damages, claiming that the girl had received permanent injuries. The court action commenced in January 1939, and went to trial a year later in Knox County Superior Court on Tuesday morning, Jan. 16, 1940.
The law firm of Lewis & Lewis represented the plaintiff and Kessinger, Hill & Arterburn were attorneys for the defendant. Presiding judge was Herman M. Robbins.
A 12-man jury was seated, comprised of the following: Al Goodson, Clarence Nowaski, Porter Taylor, Clarence Bobe, Ed Holzmiller, Randall Ellis, Charles Risley, Noah Helderman, Boyd Like, D. L. Donovan, Paul Berry, and H. D. Smith. The men came from all parts of Knox County.
Among the many witnesses who testified in the case were Mrs. Taylor; William Peach and Thomas Armes, who gave information regarding the placement of the wire; Roselyn Jackson; Dr. Richard Anderson, who treated the child; and Jesse O. Penisten, District Manager of the Public Service Company of Indiana. The latter was a key witness, testifying about how the fence had been electrified and stating that if a person grabbed the wire, it could cause burns or possibly death under the right circumstances.
William Taylor also took the stand in his own defense and said the intention of the fence had been to sting and frighten, not to cause injury.
On Thursday morning, in bitter cold winter temperatures, jury members, traveling in three cars, along with court bailiff William Farrell, went to Wheatland to see the fence under discussion for themselves. There had been some question as to whether Taylor had altered the placement of the wire after the accident occurred.
Closing arguments took place on Thursday afternoon and the case went to the jury at 3:50 p.m. Deliberations lasted all night and into Friday morning, for more than 19 hours. In the end it was a hung jury. The judge had members return to the courtroom at 11:20 a.m. and dismissed them. They had simply been unable to decide whether Taylor had been warranted in setting up the electric fence or even if the girl's injuries had been caused by the fence.
Sadie Jackson did not give up on the action following the jury's failure to reach a verdict. On Dec. 9, 1940, her attorney asked for a new judge and on the following day, Sherman G. Davenport was appointed special judge to oversee all further proceedings.
The legal wrangling continued for almost another year. A second trial was set for Oct. 23, 1941. On that day, it was announced that Sadie Jackson refused to proceed further with the case and special judge Davenport ordered her to pay the Taylor's court costs.
Thus, nearly three years after the lawsuit began, the famous "Hot Wire" case came to an uneventful end.