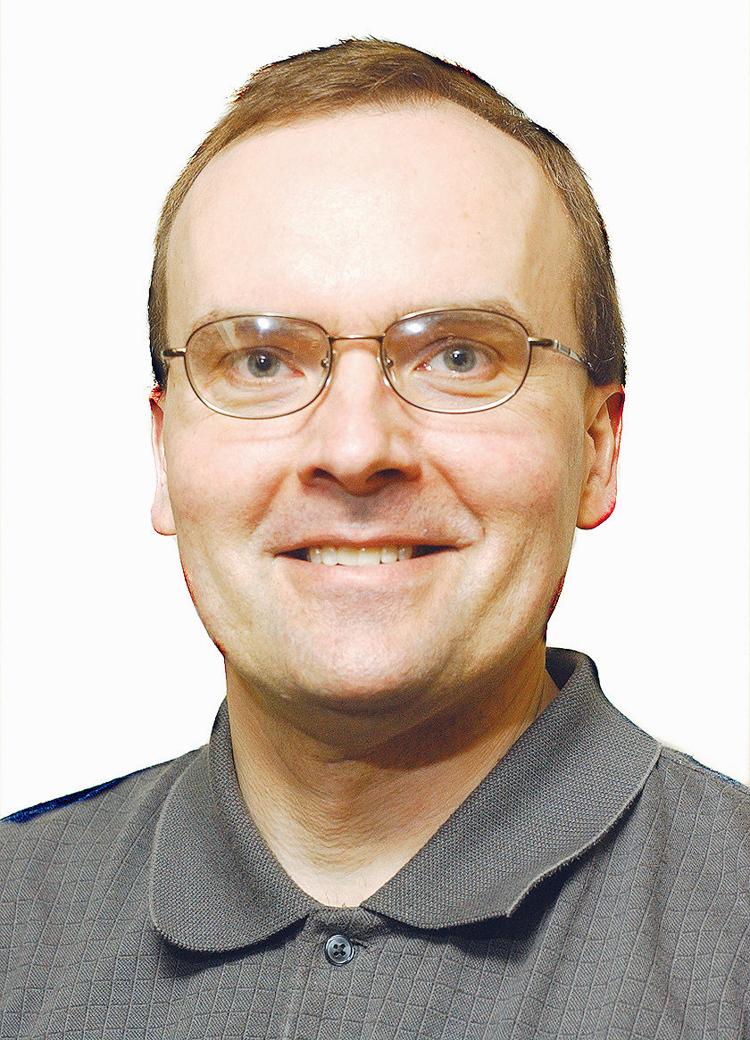 It is likely that many people, especially younger Vincennes residents, who visit Kimmell Park or drive on Kimmell Road do not know who the park and street were named for. That man was Joseph Woodman Kimmell, a Democrat who served as mayor of Vincennes during the challenging years of the Great Depression. Kimmell was elected to the office in 1929 and was re-elected in 1933.
It can be argued that Kimmell was one of if not the most effective men to ever hold the office. During his years as mayor, he worked to bring much federal money to the city during those economic hard times, leaving Vincennes a lasting legacy.
Joseph Kimmell was born in Richland County, Illinois, on Dec. 28, 1887, to Henry and Carrie Woodman Kimmell. The family moved to Vincennes in about 1905. The 1906-07 city directory shows the younger Kimmell employed as a porter. He attended Vincennes University, where, on June 1, 1908, he won the prestigious Gould Medal, given for oratory, a skill that would certainly aid him in his future political career.
In those days, it was still possible to "read law" with a practicing attorney in order to enter that profession, and that is what Kimmell did. He started practicing law in 1909 and then immediately entered politics. In 1910, at the age of 22, he sought but failed to win the Democratic Party nomination for Knox County Prosecuting Attorney. Unsuccessful in that initial attempt at public office, he purchased the weekly newspaper, The Knox County Democrat, later changing the name to The Vincennes News. He operated the paper until 1915.
In 1911, he married Knox County native Cora Sophia Vollmer and the couple would have two children, Harriet Virginia, born in 1913, and Curtis, born in 1915. The family eventually settled at 1004 Perry St., where they would reside for over 50 years.
In 1914, Kimmell won the office of prosecuting attorney, defeating incumbent Arthur A. Clark. He drove around the county campaigning in a Model-T Ford, thus earning him the moniker "Jitney Joe." The Republican Clark challenged him for the office in 1916, but Kimmell again emerged victorious. During his four years as prosecutor, he was credited with a strong reform agenda. Among his accomplishments were 118 felony convictions, the prosecution of seven murder cases, with six convictions, and the closing of five "bawdy houses," or brothels. He even led law enforcement on some of the vice raids.
Kimmell had previously set up a law office at 114 N. Seventh St. In 1917, he formed a partnership with Curtis Shake. Shake & Kimmell's offices were in rooms on the second floor of the new Oliphant Building, later moving to 112 N. Seventh St., across from the courthouse.
As if Kimmell did not have a busy enough life, he also operated a peach orchard east of the city.
In 1924, Kimmell made a bid for Judge of the Knox Circuit Court, but was defeated by incumbent Thomas B. Coulter. Only 70 votes separated the two men.
In 1927, he was named Vincennes City Attorney by then Mayor Claude Gregg, a fellow Democrat.
It was in 1929 that Joe Kimmell was successful in capturing the office of Vincennes mayor, just weeks after the stock market crash and the onset of the Great Depression. His Republican opponent that year was Perry Green and the election was the closest mayoral race in the city's history up to that point. When the votes were counted, Kimmell held just a 24-vote lead, 3,630 to 3,606. A recount was held, with Kimmell gaining 26 votes and Green gaining 11.
Kimmell took office in January 1930, on the eve of what would be an eventful period in the city's history.