Alberta L. Burnett, Franklin Dee Hall Jr., Bill H. Shick, Fredrick W. Wegehoft
Alberta L. Burnett
Alberta L. Burnett, 86, of Bicknell, went to her heavenly home on Friday, April 17, 2020.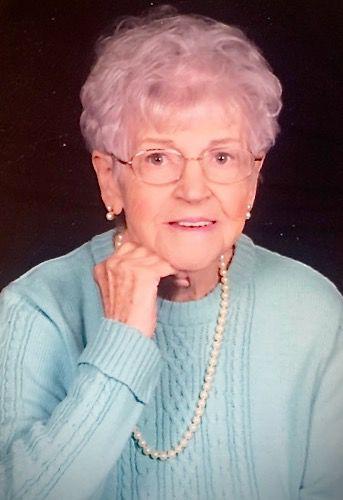 Alberta was born March 9, 1934 in St. Joseph, Missouri, to the late James and Irene (Blakely) Heckel; the family then moved to Topeka, Kansas, when Alberta was nine years old. She then graduated from Topeka High School in 1953. Alberta was a member of the Bicknell Baptist Church where she helped pack sunshine kid's sack lunches on Wednesdays. She loved being with her friends playing cards and bingo.
Alberta is survived by her children, Nancy McCann  and her husband, Perry, of Evansville, and Tom W. Burnett and his wife, Sherry of Wheatland; three grandchildren, Mandy Mahurin and her husband, Justin, of Wheatland, Stacy Beckham and her husband, Chad, of Evansville, and Bryan (Terika) Corn and his wife, Terika, of Grand Island, Nebraska; five great-grandchildren; and one sister, Flossie Dunlap from St. Joseph.
In addition to her parents, she was preceded in death by her husband, Tom M. Burnett; two brothers; and two sisters.
Arrangements have been entrusted to Fredrick and Son McClure-Utt Funeral Homes, Bicknell Chapel. Floral deliveries may be made Monday morning to the funeral home. We would like to encourage everyone to please sign the online guestbook at www.fredrickandson.com due to services being private because of the COVID-19 restrictions in place. Burial will be in Walnut Grove Cemetery.
Franklin Dee Hall Jr.
Franklin Dee Hall Jr., 40, of Oaktown, passed away on Saturday, April 4, 2020.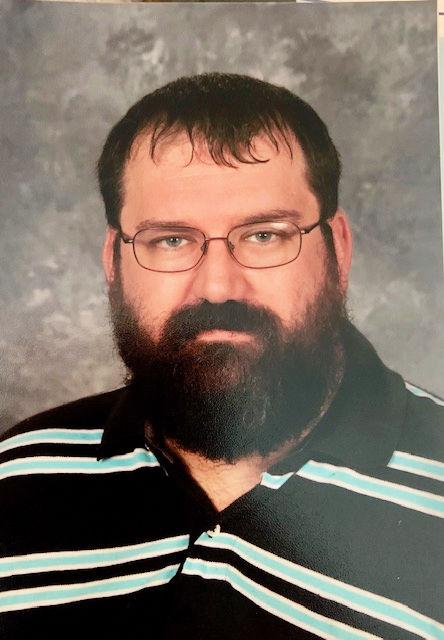 He is the son of Franklin and Linda Hall of Oaktown. Frank Jr. was born on Dec. 10, 1979 at Good Samaritan Hospital. Frank attended North Knox West Elementary School, North Knox East/Junior High, and North Knox High School (1994-1998). He was a National Merit Scholar Runner Up in high school. He was also selected 1998 Academic All-State in football his senior year. Upon graduation, Frank was awarded a Rural Health Scholarship to Indiana State University where he was admitted to their Honors Program. In 2002, Frank graduated from the Indiana State University Honors Program with a bachelor's degree in life science and political science. While in college, Frank joined the SAE fraternity.
After receiving his bachelor's degree, Frank was admitted to graduate school where he designed and conducted a year of original Alzheimer's research.  Following his year of graduate work, he was admitted to Indiana University School of Medicine where he spent two years. After deciding to leave medical school he went back to college to become a high school teacher. Frank obtained teaching licenses in every area of life science, chemistry, physics, and earth-space science. He also attended special classes and received certification in Project Lead the Way.
Frank taught in Fremont, where he coached football, basketball, and track.  While teaching in Bloomfield, he coached basketball, track, and the Sea Perch Academic team. While at Bloomfield, he was chosen Teacher of the Year in 2015. During his tenure at Bloomfield he taught biomedical technology as a part-time professor for Ivy Tech in Bloomington.
Frank loved sports of every kind. He spent a couple of years on the radio as the color commentator for North Knox High School boy's basketball. He played eight years in the North Knox football program, eight years in their basketball program and four years in the track program. But, most of all, he really loved the Oaktown Youth Foundation summer baseball program, which he participated in from ages 7 to 18. As an adult, he attended several Major League Baseball games, especially those of the St. Louis Cardinals.
Frank liked to spend time with his dog, Chewy. He liked to read books, watch movies, go fishing, and play golf. He especially liked golfing at Myrtle Beach in South Carolina.
Frank liked to travel and had visited 48 of the 50 states, some multiple times. Some of his favorite sites included the Hoover Dam, Las Vegas, New York harbor with the Statue of Liberty, the coal mines of Pennsylvania, and the Red Wood Forest in California. He also really liked Cancun, Mexico, where he spent some of his spring breaks.
Frank was kind-hearted and always willing to help someone in need. He only saw the best in people and was sometimes too generous for his own good.  He was slow to anger and never said no to a person who needed his help.
Frank is survived by his parents Frank Hall Sr. and Linda Hall of Oaktown; and his sister, Amanda; his brother-in-law, Albert J. Pascavage III; his niece, Cassandra, and his nephew, Albert. He is also survived by a large extended family of aunts, uncles, and cousins.
Frank was preceded in death by his sister, Melinda Jae Hall.
Due to the COVID-19 restrictions, there will be no public viewing and no funeral services. Frank Jr. will be laid to rest beside his sister Mindy in the Oaktown Cemetery.
Bill H. Shick
Bill H. Shick, 74, of St. Francisville, Illinois, passed away on Thursday, April 16, 2020 at his residence.
He was born on Dec. 15, 1945 in Lawrence County, Illinois, the son of Denver L. Shick and Ruth (Courtright) Shick. He married Phyllis Ritchie on Sept. 9, 1967 and she preceded him in death on Oct. 22, 2012. He married Kathy Frye on July 19, 2019 and she survives.
Bill was the Lawrence Township Road Commissioner for 20 years, as well as a farmer. His memberships included the Billett United Methodist Church, the Elks, and the Moose. He enjoyed Harley-Davison motorcycles, Daytona Bike Week, tractor pulls, and sprint car racing. He was a good father and grandfather, as well as a caring and considerate man who enjoyed doing things for others. He served his country in the National Guard.
Survivors include his wife, Kathy; two children, Jeff Shick and his wife, Becky, and Jenny Chapman, both of Lawrenceville, Illinois; one brother, John Shick and his wife, Shirley, of St. Francisville; a step-daughter, Jenny Hensley of Henderson, Kentucky; three nephews, Josh Brewer, Jeremy Brewer and his wife, Erin, and Jason Shick; one niece, Joni Wells and her husband, Colton; five grandchildren, Bobby Shick, Jonathan Chapman, Dakota Chapman, Austin Chapman, and Rachel Earnest; and seven great-grandchildren, Hayden, Myles, Mason, KayLynn, Jadelyn, Jaycie, and Jace.
Preceding him in death were his parents; his first wife, Phyllis; and one daughter, Jamie Shick.
Funeral services will be conducted on Monday at the Billett United Methodist Church. The service will be private, but will be available for viewing at 10 a.m. CDT on the Emmons-Macey & Steffey Funeral Home Burial & Cremation Services Facebook page. Friends are invited to drive past the church at 10:45 a.m. CDT in honor of Bill and his family. Burial will be in the Billett Cemetery. Memorial contributions may be made to the Billett United Methodist Church. Please feel free to mail cards and memorial donations to the funeral home at P.O. Box 564, Lawrenceville, IL 62439.
Please visit www.emmonsmaceysteffey.com to view the tribute and to send condolences.
Fredrick W. Wegehoft
Fredrick W. "Fritz" Wegehoft, 46, of Freelandville, passed away at 8:15 p.m. on Thursday April 16, 2020 at Good Samaritan Hospital.
Fritz was born in Beech Grove on March 7, 1974, the son of David and Janet (Tester) Wegehoft. He married Dana Parish on Dec. 14, 1996. Fritz had attended the New Community Church and was past vice president of the Bruceville Rod and Gun Club. He loved mushroom hunting, music and being outdoors. Most importantly though, Fritz loved spending time with his children.
Survivors include his wife, Dana Wegehoft, of Freelandvill; his children, Lacey Ellerman of Washington, Braden Ellerman of Freelandville, and Michelle Wegehoft of Washington; his sisters, Michelle "Mickey" Doll and her husband, Steve, of Martinsville, and Marty Dwyer of Morgantown; his aunts, Shirley Jean Stephens of Bicknell, and Marianne Angrickk Ottinger of Danville; and his brother-in-law, Kevin Parish and his wife, Ruth Anne, of Evansville. Fritz is also survived by many nieces, nephews cousins and his in-laws, Junior and Diana Parish of Oaktown.
He was preceded in death by his parents.
There will be private services held at Goodwin-Sievers Funeral Home, 524 Broadway St., and friends may extend their condolences by sharing memories of Fritz at www.goodwinsieversfh.com. Goodwin-Sievers Funeral Home, Vincennes is honored to assist the Wegehoft family with arrangements.
OBITUARY GUIDELINES
Obituary information should be submitted through a funeral home. An individual may submit an obituary but must pay in advance and provide The Sun-Commercial with a copy of the death certificate of the subject.
A cost estimate can be provided in advance of publication upon request.
The deadline for submitting an obituary for Tuesday through Friday editions is 4 p.m. Eastern time the preceding day. The deadline for Saturday editions will be 5 p.m. on the preceding Friday.
Submit obituaries at obits@suncommercial.com.
The Sun-Commercial offers both a free and paid obituary option.
Free obituaries are published for current residents of Knox County and Lawrence County, Illinois, and include the following information:
• Name, age, city or town of residence and date of death.
• Occupation or last place of employment if retired.
• Military service.
• Church membership.
• Survivors: Spouse or partner, children, parents, and siblings, with step- and half-relatives included.
• Time, date and location of visitation, funeral and burial.
• One memorial contribution.
• Web site at which online condolences may be made.
• Free obituaries are available only within two weeks of the date of death.
Paid obituaries may contain additional information and can be published for current as well as former residents of the area. Prepayment may be required for obituaries of former residents from outside the area.
Submitted obituaries will be formatted to comply with both The Sun-Commercial and Associated Press publication styles. An example of the formatting is available upon request.
Additional information included in a paid obituary may include:
• A life history such as date and location of birth, parents' names, wedding date and spouse's maiden name, educational attainments (high school, college degrees, etc.), work history, awards and honors received, hobbies and favorite activities, memberships in clubs, organizations and associations, expanded military service record, etc.
• Additional survivors and their spouses, partners or companions (who will be listed as "John Doe and his wife, Jane, of Everytown, Illinois.").
• Those who preceded the subject in death and their cities or towns of residence if desired.
• Notes of thanks or appreciation to caregivers or facilities.
• Additional memorials.
A photo of the deceased may be added for a $10 charge; a second photo of the deceased may be added for an additional $10. The Sun-Commercial reserves the right not to publish photos of poor quality or that are in bad taste.
Obituaries will be uploaded to The Sun-Commercial web site at www.suncommercial.com.
For more information contact Gayle R. Robbins at 812-886-9955, ext. 2449 or at grobbins@suncommercial.com.