Doris McKee, 65, of Vincennes, passed away on Saturday, Jan. 11, 2020.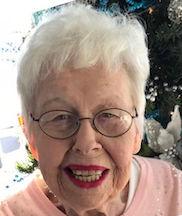 Doris was called home to be with her Lord and Savior Jesus Christ. She was filled with kindness for whomever she was around and was the brightest kind of light in this world.
Doris was a member of Community United Methodist Church and a lifelong resident of Vincennes. She wanted everyone to know this truth: "For God so loved the world that he gave his one and only Son, that whoever believes in him shall not perish but have eternal life. For God did not send his Son to condemn the world, but to save the world through him." — John 3:16-7
Doris is survived by her three sons, Claude McKee and his wife, Barbara, Kevin McKee and his partner, Karen Merydith, and Brian McKee and his wife, Connie; grandchildren Melinda Carie and her husband, CJ, Michelle Tierney and her husband, David, Amy Ondrovic and her husband, Louis, Mark McKee, Spencer McKee, and Kendall McKee; and several great-grandchildren.
Doris was preceded by her husband, Charles Rex McKee.
Visitation will be 1-3 p.m. on Sunday at Goodwin Funeral Home, 524 Broadway St., with some final thoughts from Claude McKee at 3 p.m. The family asks that in lieu of flowers, memorial contributions be made to Community United Methodist Church, 1548 S. Hart Street Road, Vincennes, IN 47591.