Norman Lee Biggs, Diana Marie Fidler, Mark Morgan, Amelia Ann Page
Norman Lee Biggs
Norman Lee Biggs, 79, of Virginia Beach, Virginia, went to visit with the Lord on Tuesday, Jan. 21, 2020.
He was born on May 1, 1940 in Vincennes, the son of Emmett and Helen Biggs. He married Virginia Wilson in December of 1962 at the St. Vincent Catholic Church. Norman attended St. Thomas grade school and Decker High School. He started barbering in his junior high school years in the old smokehouse on his parents' farm. He later attended barber school and was a barber for many years in Virginia Beach. After his children graduated from high school, he became a Realtor and broker.  Norman served four years in the U.S. Navy and was stationed at Norfolk, Virginia, Naval Base.
Norman is survived by his two children, Lisa Jackson and her husband, Henry, and Tiffany Griggs and her husband, Kennon, both of Virginia Beach; and grandchildren, Wesley and Kaitlyn Henry and Jordan and Corey Griggs. Norman also is survived by his siblings, Donald Biggs, Jerry Biggs, Robert Biggs, Rita Lovely Biggs and Richard Biggs.
He was preceded in death by a brother, Ralph Biggs.
Diana Marie Fidler
Diana Marie Fidler, 70, of Princeton, passed away on Wednesday, March 11, 2020 at her home.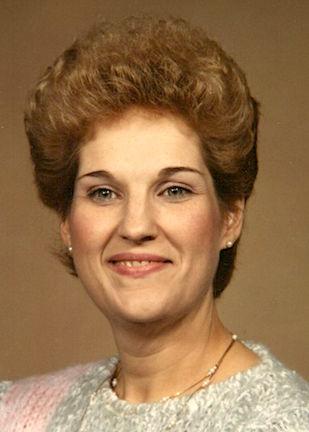 She was born on July 29, 1949 in Washington to the late Lee Becher and Joan (Merkley) Becher. Diana worked as a receptionist at Deaconess Clinic in Princeton for 20 years and was a member of St. Joseph Catholic Church. She enjoyed playing Bingo, but her greatest joy in life was spending time with her grandchildren. She was dearly loved and will be missed by all who knew her. 
Diana is survived by her loving husband of 50 years, Vernon Fidler; her children, Scott Fidler and Adam Fidler and his wife, Michelle; grandchildren Makenzie Fidler, Katherine Meyer-Fidler, Michael Brown and Abbi Fidler; siblings Patricia Becher and Mark Becher and his wife, Susan; sisters-in-law Sarah Becher, Karen Hostetter, and Doris Fidler; and her brother-in-law, Vick Fidler and his wife, Donna. 
She was preceded in death by her parents; her brother, Mike Becher; and brothers-in-law, Delbert Fidler and Clyde Hostetter. 
A Funeral Mass will be 10 a.m. CDT on Tuesday at St. Joseph Catholic Church in Princeton with Father Brian Emmick officiating. Burial will be at St. Joseph Catholic Cemetery. A visitation will be 4-8 p.m. CDT on Monday at the Colvin Funeral Home, and from 9 a.m. CDT until the hour of services on Tuesday at the church. For those who wish, memorial contributions may be given to the Fidler Family by making checks payable to Vernon Fidler.  Colvin Funeral Home is honored to serve the Fidler family. 
You may leave an online condolence or light a remembrance candle in loving memory of Diana at www.colvinfuneralhome.com.
Mark Morgan
James Mark Morgan, 66, of Noank, Connecticut, passed away to eternal rest and peace on Tuesday, March 10, 2020.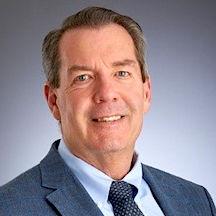 Mark was born on Feb. 13, 1954 in Vincennes, the son of Bill and Nelda Morgan. Mark had a successful career in finance in the pharmaceutical industry, eventually working his way to chief financial officer of PTS Diagnostics in Indianapolis from where he retired less than 10 months ago. During his career, he was recognized for his professional achievements through being honored as Distinguished Alumni of Lincoln High School, Distinguished Alumni of Indiana State University, and being a member of the board of directors of the Institute of Management Accountants.
Mark loved hunting, fishing and collecting various items including vintage Schwinn bicycles, firearms and various antiques. Mark also enjoyed writing and was a published author with, "A View From Field and Blind." However, Mark's greatest passion was his family. As a proud father to his boys Matthew and Christopher, grandfather ("Pop Pop" and/or "World Champion") to Maddox, Chance, Madison and Lilly, and devoted husband to Jody, his high school sweetheart and wife of 44 years.
Mark is survived by his wife, Jody Morgan, of Noank, Connecticut; sister, Jo Ellen Morgan of Vincennes; his brother, Rick Morgan and his wife, Krista, of Evansville; his children, Matt Morgan and his wife, Courtney, of Rockford, Illinois, and Chris Morgan and his wife, Tracey, of Arlington, Virginia; grandchildren Maddox and Chance Morgan of Rockford and Madison and Lilly Morgan of Arlington; and nieces and nephews Jonathan Morgan, Krissy Morgan and Erick Morgan of Evansville.
Mark is also survived by his aunts, Norma Peterson of Woodlands, Texas, Dorothy D. Young of Vincennes, Myra Daughtery of Staunton, Illinois; his cousins, John and Cindy Peterson of Woodlands, Bill and June Morgan of Odon, Steve Young of Vincennes, and Barbara Tarvin Morgan of Vincennes.
He was preceded in death by his parents, William "Bill" Morgan and Nelda Morgan; a brother, John Michael; a granddaughter, Jackie Michelle; and an uncle, Darrol Daugherty.
Friends may visit with Mark's family from 11 a.m. to 1 p.m. on Monday at Goodwin-Sievers Funeral Home, 524 Broadway St. His service will begin at 1 p.m. He will be laid to rest by family and friends in a ceremony on Monday with Rick Morgan, Matthew Morgan, Christopher Morgan, Jonathan Morgan and Erick Morgan serving as pallbearers.
On special occasions, Mark loved hearing from family and friends through thoughtful notes in greeting cards. The family requests that in lieu of flowers greeting cards be sent to 2012 McDowell Road, Vincennes, IN 47591. These cards will be placed in his casket or kept for his grandchildren to read at a later date. Otherwise benevolences can be directed to Jack Madry of Madry Temple Church at 25 Manwaring St., New London, CT, 06320. Goodwin-Sievers Funeral Home was in charge of arrangements.
Amelia Ann Page
Amelia Ann (Carr) Page, 77, of Vincennes, passed away on Monday, March 2, 2020, at Gentle Care Nursing Home.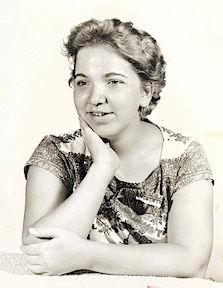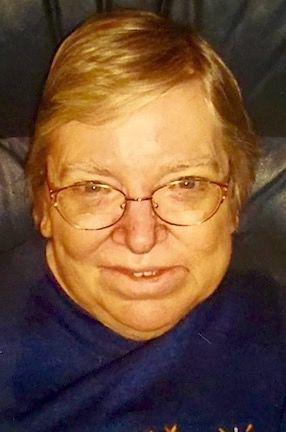 Ann was born on March 4, 1942 in Posey County, the daughter of Presley Walker Carr and Vivian Marie Carr (Johnson) Page. Her father, Presley Carr, passed away when Ann was young and she was later adopted by John Page when her mother Vivian remarried. Ann was a longtime resident and employee of KCARC. She participated many years in Special Olympics and loved bowling. Ann sent thousands of birthday cards to many people in Vincennes over the years. She was loved by all and will be deeply missed.
She is survived by her brothers, Richard Carr and his wife, Marianne (O'Neil) Carr, of Zionsville, and Robert Carr and his wife, Patricia, of California; along with several nieces and nephews.
Services are pending and will be announced at a later date. Memorial contributions may be made to KCARC, 2525 N. Sixth St., Vincennes, IN 47591, or to a charity of choice in her honor.
Online condolences may be sent to the family through www.goodwinfamilyfh.com.
PENDING
Edward A. Robbins, 93, of Vincennes, passed away on Thursday, March 12, 2020 at Hendricks Regional Health in Danville. Arrangements are pending at Goodwin-Sievers Funeral Home.
FUNERALS
Akers, Artie Gene, died March 9. Services: 11 a.m. CDT on Saturday at Emmons Macey Steffey Funeral Home, Lawrenceville, Illinois. Visitation: 5-8 p.m. CDT today at the funeral home. Memorials: Pinkstaff United Methodist Church. Condolences: www.emmonsmaceysteffey.com.
Collier, Betty A., died March 10. Services: 3 p.m. on Monday at The Old Cathedral, 205 Church St. Burial: Memorial Park Cemetery. Memorials: American Cancer Society, P.O. Box 22478, Oklahoma, OK 73123.
Evans, Patty Sue, died March 5. Services: 2:30 p.m. on Wednesday at Memorial Park Cemetery.
Funk, Loy E., died March 11. Services: 10 a.m. on Monday at Duesterberg-Fredrick Funeral Home, 521 Vigo St. Burial: Memorial Park Cemetery. Visitation: 3-6 p.m. on Sunday at the funeral home. Memorials: Good Samaritan Hospice.
Livermore, Brittany J., died March 7. Services: 10:30 a.m. on Saturday at Upper Indiana Presbyterian Church, 2197 N. Old Bruceville Road. Visitation: 9 a.m. until the hour of services on Saturday at the church. Memorials: Eden Livermore Fund, 109 Leah Lane, Vincennes, IN 47591
Taylor, Betty Tomson, died March 7. Services: 1 p.m. today at Goodwin-Sievers Funeral Home, 524 Broadway St. Burial: Memorial Park Cemetery. Visitation: 11 a.m. until the hour of services today at the funeral home.
OBITUARY GUIDELINES
Obituary information should be submitted through a funeral home. An individual may submit an obituary but must pay in advance and provide The Sun-Commercial with a copy of the death certificate of the subject.
A cost estimate can be provided in advance of publication upon request.
The deadline for submitting an obituary for Tuesday through Friday editions is 4 p.m. Eastern time the preceding day. The deadline for Saturday editions will be 5 p.m. on the preceding Friday.
Submit obituaries at obits@suncommercial.com.
The Sun-Commercial offers both a free and paid obituary option.
Free obituaries are published for current residents of Knox County and Lawrence County, Illinois, and include the following information:
• Name, age, city or town of residence and date of death.
• Occupation or last place of employment if retired.
• Military service.
• Church membership.
• Survivors: Spouse or partner, children, parents, and siblings, with step- and half-relatives included.
• Time, date and location of visitation, funeral and burial.
• One memorial contribution.
• Web site at which online condolences may be made.
• Free obituaries are available only within two weeks of the date of death.
Paid obituaries may contain additional information and can be published for current as well as former residents of the area. Prepayment may be required for obituaries of former residents from outside the area.
Submitted obituaries will be formatted to comply with both The Sun-Commercial and Associated Press publication styles. An example of the formatting is available upon request.
Additional information included in a paid obituary may include:
• A life history such as date and location of birth, parents' names, wedding date and spouse's maiden name, educational attainments (high school, college degrees, etc.), work history, awards and honors received, hobbies and favorite activities, memberships in clubs, organizations and associations, expanded military service record, etc.
• Additional survivors and their spouses, partners or companions (who will be listed as "John Doe and his wife, Jane, of Everytown, Illinois.").
• Those who preceded the subject in death and their cities or towns of residence if desired.
• Notes of thanks or appreciation to caregivers or facilities.
• Additional memorials.
A photo of the deceased may be added for a $10 charge; a second photo of the deceased may be added for an additional $10. The Sun-Commercial reserves the right not to publish photos of poor quality or that are in bad taste.
Obituaries will be uploaded to The Sun-Commercial web site at www.suncommercial.com.
For more information contact Gayle R. Robbins at 812-886-9955, ext. 2449 or at grobbins@suncommercial.com.