John Tyler Haggard, Ethel L. Wilson
John Tyler Haggard
John Tyler "Big John" Haggard, 71, of Vincennes, with his wife of 49 years, Susie, by his side, passed away late on Sunday, March 22, 2020.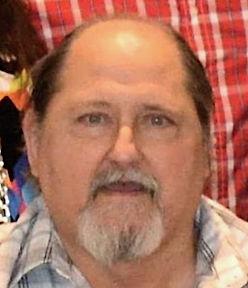 On Nov. 29, 1948 he was born into his role as the second of five children of Vernard and Joan (Miller) Haggard. Those who knew him in his childhood knew him as "Big John." To some he was John. His sons knew him as Dad and his grandchildren knew him as Gramp. His name can rarely be mentioned without talk of his drag racing days in his famous '67 Chevelle SS. Most who knew him also knew of the many bridges he built in the 33 years he worked at Vincennes Steel. He was a hard worker who enjoyed fishing and hunting. He could often be found working with his grandchildren in his garden or his wood shop. He was always working on something. 
In heaven, John joined those who preceded him in death, who are his father and mother as well as his brother, Burley "BJ" Haggard.
He leaves behind his wife, Teresa "Susie" Haggard; his sons, Todd Haggard and his wife, Misty, and Jerry Haggard and his wife, Carrie; and grandchildren, Tiffany, Johnathan, Jacob, Jade, Morgan, Michael and Bradyn; his sister Janice Reeves; his brothers, Jerry and his wife, Janie, and Jeff and his wife, Kim; his sister-in-law, Judy Haggard; as well as many nieces and nephews and many other kids who called him Gramp.
His funny stories, his wit and jokes will be missed by all who have blessed to know him.
His family will be celebrating his life and his entry to heaven with a memorial that will be announced at a later date. Goodwin-Sievers Funeral home is honored to serve the family of John Tyler Haggard.
Ethel L. Wilson
Ethel L. Wilson, 88, of Edwardsport, died on Monday, March 23, 2020.
She had worked as a TV tester for RCA before retiring and was a member of Word of Life Church.
Survivors include his children, Pam Ham , Bill Wilson and Mike Wilson.
Due to COVID-19, services will be private. Burial will be in Edwardsport Cemetery. Fredrick and Son McClure-Utt Funeral Home, Bicknell Chapel has been entrusted with arrangements, and would like to encourage everyone to leave an online condolence at www.fredrickandson.com.
FUNERALS
Baum, Donna Lee, died March 19. Due to the current coronavirus pandemic, a memorial service for her will be announced at a later date. Memorials: Knox County Community Foundation's "Cantwell Family Fund," 20 N. Third St., Vincennes, IN 47591.
Billingsley, Larry S., died March 22. Private services will be conducted on Thursday at the Emmons-Macey & Steffey Funeral Home in Lawrenceville, Illinois, and broadcast at 1 p.m. CDT on the funeral home's Facebook page. Memorials: Wabash Valley Bass Club. Condolences: www.emmonsmaceysteffey.com.
Farris, Joseph Wesley, died March 22. Services: 2:30 p.m. today at Fairview Cemetery and broadcast on Facebook Live through the Community United Methodist Church Facebook page. Visitation: Community United Methodist Church Memorial Garden Side parking lot, 11 a.m. to 2 p.m. today. Memorials: Community United Methodist Church, The Food Pantry, or The American Red Cross. 
Janes, Nancy E., died March 20. Private graveside services will be at Cochran's Grove Cemetery near Windsor, Illinois. Memorials: First Christian Church, 1407 State St., Lawrenceville, IL 62439. Condolence cards may be sent to the family in care of Cunningham-Young Funeral Home, P.O. Box 522, Lawrenceville, IL 62439. Condolences: www.cunninghamfuneralhomes.com.
Mefford, James Robert, died March 20. Private family services will be conducted today at the Emmons-Macey & Steffey Funeral Home, Lawrenceville, Illinois. Burial: Lawrenceville City Cemetery. Memorials: First Christian Church in Lawrenceville. Condolences: www.emmonsmaceysteffey.com.
OBITUARY GUIDELINES
Obituary information should be submitted through a funeral home. An individual may submit an obituary but must pay in advance and provide The Sun-Commercial with a copy of the death certificate of the subject.
A cost estimate can be provided in advance of publication upon request.
The deadline for submitting an obituary for Tuesday through Friday editions is 4 p.m. Eastern time the preceding day. The deadline for Saturday editions will be 5 p.m. on the preceding Friday.
Submit obituaries at obits@suncommercial.com.
The Sun-Commercial offers both a free and paid obituary option.
Free obituaries are published for current residents of Knox County and Lawrence County, Illinois, and include the following information:
• Name, age, city or town of residence and date of death.
• Occupation or last place of employment if retired.
• Military service.
• Church membership.
• Survivors: Spouse or partner, children, parents, and siblings, with step- and half-relatives included.
• Time, date and location of visitation, funeral and burial.
• One memorial contribution.
• Web site at which online condolences may be made.
• Free obituaries are available only within two weeks of the date of death.
Paid obituaries may contain additional information and can be published for current as well as former residents of the area. Prepayment may be required for obituaries of former residents from outside the area.
Submitted obituaries will be formatted to comply with both The Sun-Commercial and Associated Press publication styles. An example of the formatting is available upon request.
Additional information included in a paid obituary may include:
• A life history such as date and location of birth, parents' names, wedding date and spouse's maiden name, educational attainments (high school, college degrees, etc.), work history, awards and honors received, hobbies and favorite activities, memberships in clubs, organizations and associations, expanded military service record, etc.
• Additional survivors and their spouses, partners or companions (who will be listed as "John Doe and his wife, Jane, of Everytown, Illinois.").
• Those who preceded the subject in death and their cities or towns of residence if desired.
• Notes of thanks or appreciation to caregivers or facilities.
• Additional memorials.
A photo of the deceased may be added for a $10 charge; a second photo of the deceased may be added for an additional $10. The Sun-Commercial reserves the right not to publish photos of poor quality or that are in bad taste.
Obituaries will be uploaded to The Sun-Commercial web site at www.suncommercial.com.
For more information contact Gayle R. Robbins at 812-886-9955, ext. 2449 or at grobbins@suncommercial.com.