Anne Marie Marx, Grace E. McKinley, Patty Dee Phillippe, Arthur Woodrow Tedrow
Anne Marie Marx
Anne Marie Marx, 80, of Vincennes, went to rest in the Peace of Jesus Christ on Saturday, June 20, 2020.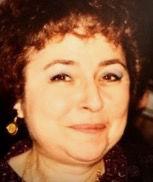 She was born on Jan. 2, 1940 in Evansville, the daughter of Henry and Elizabeth (Kempf) Marx. Anne Marie moved to Vincennes in 1979 to begin a career in the jewelry business, opening Jewel Craft Jewelers in 1982. She loved working in the community and getting to know the many people who stopped by her business for a piece of jewelry, a gift, or just to chat. She became the local Wabash Pearl expert, giving talks at community events on the history and beauty of the pearls unique to the area. She supported and generously donated to community activities and concerns. Anne Marie was active in the Catholic church her entire life, including early years serving on the Altar Society and volunteering as a lector and a CCD teacher. During her Vincennes years at the Old Cathedral, she sang in the choir, where she developed lasting friendships. Anne Marie loved nature, especially her yard where she worked to create beauty all around her. She loved her birds, and in her last months stated frequently how blessed she was to have her place on the hill with all the wildlife visiting her yard. She said that every time she saw a beautiful red cardinal, she said a prayer of thanks to God for the blessing.
Anne Marie is survived by her siblings Vernon Marx and his wife, Angela, Mary Wargel, and Kathleen Baugh and her husband, Kenneth; her sister-in-law, Judith Marx; her children, Mark Welte and his wife, DeEtta, Lisa Sbai and her husband, William, Gregory Welte and his wife, Dorothy, Benjamin Welte and his wife, Amy, Nicholas Welte, and Curt Welte and his wife, Jennifer; 13 grandchildren; and five great-grandchildren. 
She was preceded in death by her parents and her brother, Jerry Marx.
A gathering of family and friends will be held from 4-8 p.m. today at Goodwin-Sievers Funeral Home, 524 Broadway St. A mass of Christian burial will be held at 11 a.m. on Wednesday at Old Cathedral Catholic Church with Rev. Tony Ernst celebrating. Friends may visit with the family from 10 a.m. until the hour of services on Wednesday at the church. A private burial at St. Joseph Cemetery will follow. In lieu of flowers, memorial contributions may be made to Sisters of St. Benedict, 802 E. 10th St., Ferdinand, IN 47532.  Goodwin-Sievers Funeral Home is honored to assist the family with arrangements.
Online memories may be shared with Anne Marie's family and friends at www.goodwinsieversfh.com.
Grace E. McKinley
Grace E. McKinley, 89, of Oaktown, passed away Friday, June 19, 2020 in Vincennes.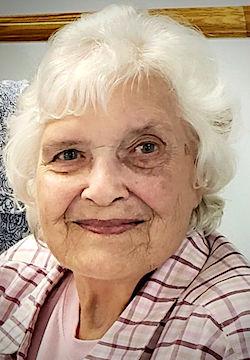 Grace was born on Dec. 19, 1930 in Knox County to Steven Martin and Violetta (Harrington) Martin. Grace married Lloyd McKinley on Sept. 21, 1950 and they made their life together for nearly 60 years. They were blessed with five daughters. Grace was a homemaker for many years while working on the family farm. She enjoyed playing cards, reading, studying American Indian heritage, traveling, and spending time with family.
Surviving are daughters, Kathy Ho and her husband, Soonpil, of Oaktown, Linda Linneweber and her husband, Bruce, of Vincennes, Norma Moore and her husband, Mike, of Fredricksburg, Virginia, and Pamela Green of Terre Haute; her son-in-law, Brad Case ands his wife, Margie, of Vincennes; grandchildren Shawyn Ho and his wife, Amy, Ryan Case and his wife, Audrey, Justin Ivers, Susie Nowaskie and her husband, Heath, Craig Linneweber and his wife, Ashley, and Erin Nelis and her husband, Jason; her great-grandchildren, Rolen Case, Camden Case, Kinley Case, Callan Case, Andrew Ivers, Matthew Ivers, Sarah Nowaskie, Holt Nowaskie, Hayden Nowaskie, Maycie Linneweber, Cyler Nelis, and Corinne Nelis; her sister, Faye Hill; and several nieces and nephews.  
Grace was preceded in death by her husband Lloyd; her daughter, Patricia Case; her son-in-law, David Green; her parents; brothers Tom Sims, Lee Sims, John Robert Edwards, James Edwards; and her sister Rosa West.
Funeral services to celebrate Grace's life will be 2 p.m. on Saturday at Duesterberg-Fredrick Funeral Home, 521 Vigo St., with Father Steve Smith and Rev. Rob Murray officiating. She will be laid to rest next to her husband, Lloyd McKinley, in the Oaktown Cemetery.  The family will receive friends from noon until the hour of services at the funeral home. Memorial contributions can be made to Good Samaritan Hospice or Knox County Red Cross.  
Patty Dee Phillippe
Patty Dee Phillippe, 57, of Vincennes, died at 4:05 a.m. Sunday, June 21, 2020.
She had worked at Ozark Medical Center as an X-ray technician
Survivors include her children, David Phillippe, Rachel Ronfeldt, Denton Phillippe and Dustin Phillippe; and her sisters Carol Helderman, Emillee LaMar and Penny Brochin.
Graveside services will be 10 a.m. on Thursday at Memorial Park Cemetery. Goodwin-Sievers Funeral Home is honored to serve the family of Patty Dee Phillippe.
Arthur Woodrow Tedrow
Arthur Woodrow Tedrow, 95, of Vincennes, passed away at 1:25 a.m. on Sunday, June 21, 2020 at the New Willow Manor Nursing Home.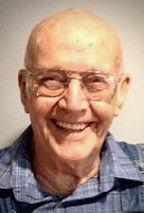 Arthur was born on May 10, 1925 in Shoals, the son of William and Mary (DeMoss) Tedrow. He married Betty Lou Earley on Dec. 24, 1949 and they have been married for 70 years. Arthur was a member of Bunker Hill General Baptist Church and served his country during World War II in the U.S. Army Air Corps. He had worked for H and R Floor covering for several years and eventually became president of the operation. In his later years he had been involved with Habitat for Humanity.
Survivors include his wife, Betty Lou Tedrow of Vincennes; his children, Mary T. Head of Gibsonton, Florida, Connie Marie Combs and her husband, David, of Vincennes, Arthur W. Tedrow Jr. of Vincennes, and Christina Terry of Vincennes; his sister, Edith Adams of Tampa, Florida; grandchildren Joe Melvin III, A.W. Tedrow, Kristen Cope, Kathleen Luenebrink, Nicholas Terry and Gabriel Terry; 15 great-grandchildren and and great-great-grandchild.
Arthur was preceded in death by his parents; his brothers, Carl, William and Chester Tedrow; his sisters, Elamae Tedrow, Margaret Johnson, Gladys Emmons; and grandchildren Willie Lee and Noemi Terry.
Friends may visit with Arthur's family from noon until 1 p.m. on Thursday at Goodwin-Sievers Funeral Home, 524 Broadway St., followed by a private family service. There will be a public graveside service beginning at 2:15 p.m. on Thursday at Memorial Park Cemetery with Pastor Jay Howder officiating. Goodwin-Sievers Funeral Home is honored to assist the Tedrow family with arrangements.
Online memories may be shared with Arthur's family and friends at www.goodwinsieversfh.com.
PENDING
Beverly J. Rupprecht, 90, of Vincennes, passed away Saturday, June 20, 2020, at her home with her family at her bedside. Arrangements are pending at this time. Duesterberg-Fredrick  Funeral Home is entrusted with arrangements. 
FUNERALS
Collins, Harry Sr., died June 19. Services: 2 p.m. today at Memorial Park Cemetery.
Dillon, Barbara Lee, died June 6. Services: 2 p.m. on Saturday at Bicknell United Methodist Church. Condolences: www.fredrickandson.com.
OBITUARY GUIDELINES
Obituary information should be submitted through a funeral home. An individual may submit an obituary but must pay in advance and provide The Sun-Commercial with a copy of the death certificate of the subject.
A cost estimate can be provided in advance of publication upon request.
The deadline for submitting an obituary for Tuesday through Friday editions is 4 p.m. Eastern time the preceding day. The deadline for Saturday editions will be 5 p.m. on the preceding Friday.
Submit obituaries at obits@suncommercial.com.
The Sun-Commercial offers both a free and paid obituary option.
Free obituaries are published for current residents of Knox County and Lawrence County, Illinois, and include the following information:
• Name, age, city or town of residence and date of death.
• Occupation or last place of employment if retired.
• Military service.
• Church membership.
• Survivors: Spouse or partner, children, parents, and siblings, with step- and half-relatives included.
• Time, date and location of visitation, funeral and burial.
• One memorial contribution.
• Web site at which online condolences may be made.
• Free obituaries are available only within two weeks of the date of death.
Paid obituaries may contain additional information and can be published for current as well as former residents of the area. Prepayment may be required for obituaries of former residents from outside the area.
Submitted obituaries will be formatted to comply with both The Sun-Commercial and Associated Press publication styles. An example of the formatting is available upon request.
Additional information included in a paid obituary may include:
• A life history such as date and location of birth, parents' names, wedding date and spouse's maiden name, educational attainments (high school, college degrees, etc.), work history, awards and honors received, hobbies and favorite activities, memberships in clubs, organizations and associations, expanded military service record, etc.
• Additional survivors and their spouses, partners or companions (who will be listed as "John Doe and his wife, Jane, of Everytown, Illinois.").
• Those who preceded the subject in death and their cities or towns of residence if desired.
• Notes of thanks or appreciation to caregivers or facilities.
• Additional memorials.
A photo of the deceased may be added for a $10 charge; a second photo of the deceased may be added for an additional $10. The Sun-Commercial reserves the right not to publish photos of poor quality or that are in bad taste.
Obituaries will be uploaded to The Sun-Commercial web site at www.suncommercial.com.
For more information contact Gayle R. Robbins at 812-886-9955, ext. 2449 or at grobbins@suncommercial.com.