Myrna Gray Born, Phyllis Dardeen,Virgil Dean Maurer, Betty Jo Miller, Linda Darlene Osborne, Janice Pennington Richter, Rose E. Sanders
Myrna Gray Born
Myrna Gray Born, 80, of Macomb Township, Michigan, passed away on Monday, Jan. 20, 2020.
She was born on April 24, 1939, in Vincennes, to the late Stanley and Irene Gray. She was married to Wilson Born, and he preceded her in death on Jan. 18, 2016. Myrna was a longtime member of the United Methodist Church, in Mount Clemens, Michigan. She was very active in her church, teaching Sunday School, for over 20 years and coordinating the holiday parties, for the children. Myrna was a volunteer at the Wolcott Mill Metro Park, and volunteered at the local libraries to read to the children. She was very supportive of helping with those less fortunate. She was a former employee of General Motors and E.D.S.
She is survived by her brother, Kent Gray and his wife, Doris; a niece, Monica (Adam) Herman and her husband, Adam; a nephew, Chad Gray; and great-nephew and great-niece Carter and Louise, who all reside in Virginia.
A memorial service will be 9:30 a.m. on Feb. 8 at the United Methodist Church in Mount Clemens with Pastor Dan Hart officiating. Inurnment will be in Clinton Grove Cemetery.
In lieu of flowers, memorial contributions can be made to the Juvenile Diabetes Research Foundation or the Alzheimer's Association.
Arrangements in care of Jowett Funeral Home in New Haven, Michigan.
Phyllis Dardeen
Phyllis Dardeen, 79, of Carmel, passed away at 3:26 p.m. on Saturday, Jan. 25, 2020 at Community North Hospital in Indianapolis.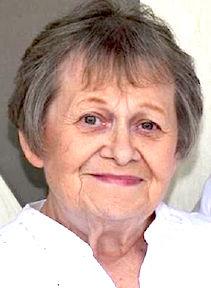 Phyllis was born on Sept. 12, 1940, in Vincennes, to Otto and Lucille (Rehwald) Buchhorn. She married Larry Dardeen on Aug. 1, 1970. Phyllis was a member of Immanuel Lutheran Church in Evansville. She taught kindergarten at a Lutheran school for many years. Phyllis also served as a cheerleading coach and a women's athletic director at South Knox High School. Phyllis was very active in her church, was an avid Indiana University and Indianapolis Colts fan, and loved her family and her cats.
Phyllis is survived by her husband of 49 years, Larry Dardeen of Carmel; her sons, Lonnie Dardeen and his wife, Kelly, of Fowler, and Lance Dardeen and his wife, Sarah, of Westfield; her brother, John Buchhorn of Vincennes; grandchildren Casey, Cory, Abigail, Aiden, and Isaac Dardeen; and one great-grandchild, Malachi Dardeen.
Phyllis was preceded in death by her parents.
Friends may visit with Phyllis' family from 11 am until the hour of the services at 2 p.m. on Friday at Goodwin Funeral Home, 524 Broadway St. Pastor Kirk Horstmeyer will officiate. Phyllis will be laid to rest in St. Peter's Cemetery. Goodwin Funeral Home is honored to assist the Dardeen family with arrangements.
Online memories may be shared with Phyllis' family and friends at www.goodwinfamilyfh.com.
Virgil Dean Maurer
Virgil Dean Maurer, 82, of Oaktown, passed away on Friday, Jan. 24, 2020 while at Good Samaritan Hospital. 
He was born April 23, 1937 in Marshall, Illinois, the son of the late Reno and Flossie (Wright) Maurer. Virgil was a 1955 graduate from Marshall High School where he participated in football and track. He enjoyed gardening and handing out produce to family and friends. Virgil was employed by Penn-Central Railroad, Midwest Telephone Co, Contel, GTE, and Verizon; after retiring from Verizon he worked for Frontier Telephone Co.
Virgil is survived by his loving wife, Marilyn, who he married on Sept. 1, 1990; a brother, Herbert Maurer; a sister, Wilma Cox; four sons, Richard Maurer and his wife, Jackie, Scott Maurer, Gerald Maurer, and Barry Maurer; and three grandchildren, Angela, Shawn, and Kayla.
Preceding him in death were his parents; his first wife, Lillian Smith; brothers, Edgar, Earl, Gene and Reno; and two sisters, Norma Maurer and Barbara Bentley.
Visitation will be 1:30-3:30 p.m. with funeral services at 3:30 p.m. on Thursday at Fredrick and Son McClure-Utt Funeral Home, Oaktown Chapel Burial will be in Oaktown Cemetery. Per request of the family, in lieu of flowers please make a contribution to St Jude's Children's Hospital.
You may leave a condolence at www.fredrickandson.com.
Betty Jo Miller
Betty Jo Miller, 73, of Bicknell, went to her heavenly home on Sunday, Jan. 26, 2020.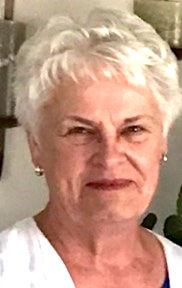 Betty Jo was born in Washington on Dec. 19, 1946, the daughter to the late Oscar Duncan and Helen Marie Fairhurst and step-daughter to the late Dallas Fairhurst. She was a 1965 graduate of North Knox High School and also employed later as a teacher's aide at North Knox elementary. Betty Jo was also a florist for Vertrees Florist for many years. She was a faithful prayer warrior who enjoyed spending time with her family and gardening.
Betty Jo is survived by her loving husband, Jerry Wayne "Joe" Miller, who she married on Sept. 4, 1965; her children, Tammy Pirtle ands her husband, Lonnie, of Freelandville, and Brad Miller and his wife, Andrea, of Vincennes; one brother, Robert Duncan and his wife, Beverly, of Edwardsport; grandchildren Dusty Pirtle, Casey Pirtle and his wife, Emily, Nathan Miller, Nicholas Miller, Helena Miller, and Noah Miller; and great-grandchildren Sadie Pirtle, Gunner Pirtle, and Josie Pirtle. 
Funeral services for Betty Jo will be 10 a.m. on Friday at Fredrick and Son McClure-Utt Funeral Home, Bicknell Chapel, with Pastor John Moreland officiating. Burial will be in Bicknell Memorial Cemetery. Visitation will be 4-7 p.m. on Thursday at the funeral home.
You may leave the family an online condolence at www.fredrickandson.com.
Linda Darlene Osborne
"There are some who bring a light so great to the world that even after they have gone their light remains."
This quote summarizes the life and passing of Linda Darlene Osborne, 72, of Lafayette, who died in her home at 1:30 p.m. on Thursday, Jan. 23, 2020 surrounded by her loved ones.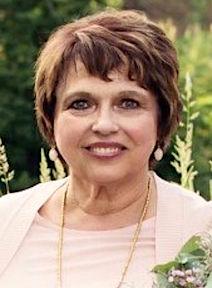 Linda was born on Nov. 14, 1947 in Vincennes. She was the daughter of Robert "Bob" Snyder and Lavonna "Bonnie" (Smith) Snyder. Her happy childhood was spent on the family farm in Bicknell. Linda graduated in 1965 from North Knox High School where she was very active in extracurricular activities. Shortly after graduation, she married Victor "Vic" Osborne, and from that union Melinda Sue "Mindy" Doll and Matthew Scott Osborne were born. Linda remained close to her community of beloved friends until the time of her passing.
Everyone who knew Linda knew her life's calling was a caregiver. From getting her cosmetology license, to a special needs teacher's aide, to a nurse's aide at a long-term facility for the aged, to eventually getting her nursing degree, Linda had a giving heart.
In April of 1991 Linda achieved her dream by earning her associates degree in nursing from Vincennes University. She began her nursing career in neonatal intensive care unit at St. Mary's Hospital in Evansville. After her second grandchild was born, she made the decision to move and be close to family in Lafayette. Here, she worked at St. Elizabeth Hospital where she loved working in "mother/baby care" and retired in the fall of 2012.
Linda was a member of the Christ United Methodist Church where she was involved with bible school, volunteered with pre-school, and served as a greeter.
Other interests Linda had included traveling, yard sales (she loved a good deal), football (especially Peyton Manning), and going anywhere or doing anything with family. She attended countless dance and choir performances. People were her No. 1 priority. You were blessed to have a phone call from Linda followed by a text!
She is survived by her daughter, Mindy Doll and her husband, Doug, of Lafayette; her son, Matthew Osborne and his wife, Julie, of Prescott, Arizona; her granddaughters, Taylor Doll Bland and her husband, Jon "JC" Bland, and Elise "Ellie" Doll; great-grandchildren Jeshaiah, Jalynn, Jazlynn, Jaylee, and Jessa; and her siblings, Susan Lynn and her husband, Terry, Jim Snyder, and Bob Snyder. 
Linda was preceded in death by her parents, Bob and Bonnie Snyder; and her sister, Tammy Murray. 
Visitation will be 2-4:30 p.m. on Thursday at Christ United Methodist Church in Lafayette. A memorial service will be held at 4:30 p.m. on Thursday at the church. In lieu of flowers, Linda requested that memorial contributions be made "In Loving Memory of Linda" to Christ United Methodist Church Early Learning Program or Franciscan Hospice at https://franciscanallianceorg11745.thankyou4caring.org/western-indiana-giving?amount=100&program=Hospice
Condolences and memories of Linda may be submitted online at www.fisherfuneralchapel.com
Janice Pennington Richter
Janice Pennington Richter, 79, of Edwardsport, went to her heavenly home on Friday, Jan. 17, 2020.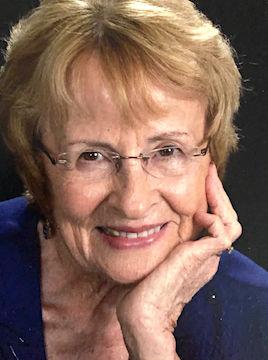 She was born in Connersville on April 15, 1940 to the late Ernest Pennington and Rebecca Morris Pennington. Janice was an administrative assistant at Fort Benjamin Harrison, from where she was retired. She enjoyed gardening, traveling with her husband, Marv, her family, and her church family; she was very devoted to her church family and loved doing Bible School activities with Marv at Bethel Church.
Survivors include her loving husband, Marvin W. Richter; her children, Dewey Douglas Sparks and his wife, Rhonda, of Connersville, Darron L. Sparks and his wife, Jenny, of Anderson, and David D. Sparks of Indianapolis; a step-son, Matthew Richter and and his wife, Stacy, of Indianapolis; her siblings, Judy Pennington Lamb of Connersville, Lucille Sparks Gay of Kentucky, Judy Sparks Legere and her husband, Dick, Eva Sparks, and Phyllis Richter Thomas Sweeney and her husband, PR, of Vincennes; nine grandchildren, Emily Sparks Ellis and her husband, Ray, Chelsie Sparks Nuce and her husband, Joseph, Zane Sparks and his wife, Amanda, Dewey Douglas Sparks Jr., Daniel Sparks, Jenna Sparks, Kassandra Sparks, Deanna Grace Sparks, and Levi Richter; 15 great-grandchildren; and several nieces and nephews.
She was preceded in death by her first husband, Dewey Sparks; a son,Dennis Sparks; and a brother, Jack Pennington.
Visitation noon to until the hour of services at 3 p.m. on Friday officiated by Pastor Mike DeCoursey at Bethel Christian Church, 13763 E. Ind. 58, Edwardsport. Burial will be in Bethel Cemetery.
Please leave the family a condolence at www.fredrickandson.com.
Rose E. Sanders
Rose E. Sanders, 84, of Vincennes, passed away on Sunday, Jan. 26, 2020, at Good Samaritan Hospital.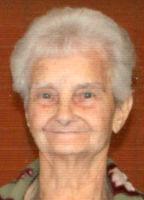 Rose was born July 13, 1935, in Vincennes, the daughter of Barnett and Frances Bass. She enjoyed fishing, bowling, and mushroom hunting. Spending time with her grandchildren was special to her. Rose was a member of the VFW Auxiliary and the 40et8.
Surviving are her children, Eugene Sanders Jr. of Vincennes, Roger Sanders and his wife, Kathleen, and Brian Sanders, both of Mascoutah, Illinois, Belinda Cook and her husband, Gary, of Oakland City, and Yolanda Lane of Vincennes; her sister, Esther Shaner and her husband, Ron, of Panama City, Florida; her brother, Dave Bass and his wife, Kay, of Fort Branch; 17 grandchildren; and 19 great-grandchildren.
Her parents and her husband, Eugene E. Sanders, who she married on Aug. 20, 1955, and who passed away on Dec. 31, 2014, preceded her.
Funeral services will be 2 p.m. on Wednesday at Goodwin Funeral Home, 524 Broadway St. Burial will be in Memorial Park Cemetery. Friends may visit with Rose's family from noon until the hour of services on Wednesday at the funeral home.
Online condolences may be sent to the family through goodwinfamilyfh.com.
OBITUARY GUIDELINES
Obituary information should be submitted through a funeral home. An individual may submit an obituary but must pay in advance and provide The Sun-Commercial with a copy of the death certificate of the subject.
A cost estimate can be provided in advance of publication upon request.
The deadline for submitting an obituary for Tuesday through Friday editions is 4 p.m. Eastern time the preceding day. The deadline for Saturday editions will be 5 p.m. on the preceding Friday.
Submit obituaries at obits@suncommercial.com.
The Sun-Commercial offers both a free and paid obituary option.
Free obituaries are published for current residents of Knox County and Lawrence County, Illinois, and include the following information:
• Name, age, city or town of residence and date of death.
• Occupation or last place of employment if retired.
• Military service.
• Church membership.
• Survivors: Spouse or partner, children, parents, and siblings, with step- and half-relatives included.
• Time, date and location of visitation, funeral and burial.
• One memorial contribution.
• Web site at which online condolences may be made.
• Free obituaries are available only within two weeks of the date of death.
Paid obituaries may contain additional information and can be published for current as well as former residents of the area. Prepayment may be required for obituaries of former residents from outside the area.
Submitted obituaries will be formatted to comply with both The Sun-Commercial and Associated Press publication styles. An example of the formatting is available upon request.
Additional information included in a paid obituary may include:
• A life history such as date and location of birth, parents' names, wedding date and spouse's maiden name, educational attainments (high school, college degrees, etc.), work history, awards and honors received, hobbies and favorite activities, memberships in clubs, organizations and associations, expanded military service record, etc.
• Additional survivors and their spouses, partners or companions (who will be listed as "John Doe and his wife, Jane, of Everytown, Illinois.").
• Those who preceded the subject in death and their cities or towns of residence if desired.
• Notes of thanks or appreciation to caregivers or facilities.
• Additional memorials.
A photo of the deceased may be added for a $10 charge; a second photo of the deceased may be added for an additional $10. The Sun-Commercial reserves the right not to publish photos of poor quality or that are in bad taste.
Obituaries will be uploaded to The Sun-Commercial web site at www.suncommercial.com.
For more information contact Gayle R. Robbins at 812-886-9955, ext. 2449 or at grobbins@suncommercial.com.