Mildred L. Hedge
Mildred L. Hedge, 81, of Bicknell, passed away at 3:08 a.m. on Saturday, Jan. 11, 2020 at Good Samaritan Hospital.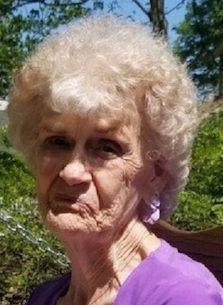 She was born on Jan. 14, 1938 in Lawrenceville, Illinois, to Frances and Claudia (Drake) McNelly. Mildred was a member of the Hi-Way Church of God where she enjoyed teaching Children's Church, sewing, and being around her family.
Surviving are her children, Meredith Joe Hedge of Bicknell, Michael R. Hedge and his wife, Joy, of Monroe City, Marlin Hedge and his wife, Danielle, of Bicknell, Maurice Hedge of Bicknell, Mark Hedge and his wife, Mary, of Washington, Martin Hedge and his wife, Melinda, of Vincennes, and Melinda Jane Pea and her husband, Denny, of Monroe City; 34 grandchildren, 45 great-grandchildren, and three great great grandchildren.
She was preceded in death by her parents; her husband, Meredith B. Hedge, who she married on Aug. 3, 1954 and who preceded her on Sept. 29, 2006; her brothers and sisters, Reba Daffron, Jane Buchanan, Bobbie McNelly, and Gordon McNelly; a grandson, Samuel Hedge; a great-grandson Joziah Emmons; and a daughter-in-law, Nancy Hedge.
Funeral services will be 10 a.m. on Wednesday at Goodwin Funeral Home, 524 Broadway St., with Pastor Thom Cody officiating. Burial will be in the Memorial Park Cemetery. Visitation will be 4-8 p.m. today at the funeral home. Memorial contributions may be directed to the Hi-Way Church of God. Goodwin Funeral Home is honored to serve the family of Mildred L. Hedge.