Randy J. Clements, Leland B. Snapp, Fred E. Thompson
Randy J. Clements 
Randy J. Clements, 62, of Washington, passed away on Thursday, May 14, 2020 at Eastgate Manor Nursing and Rehabilitation.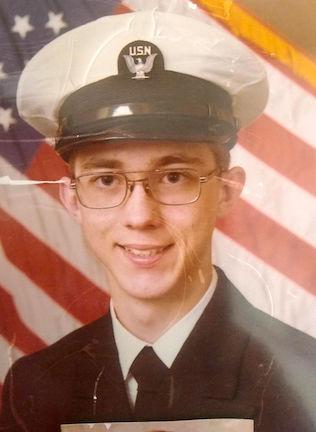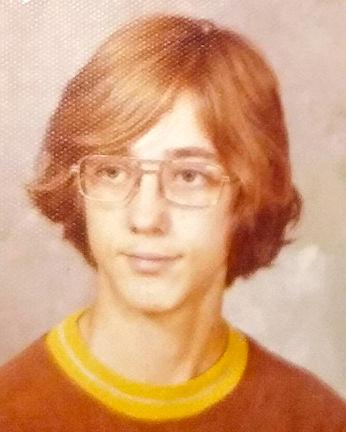 Randy was born on Sept. 3, 1957 in Washington to Lester and Peggy (Cox) Smith. He graduated from Lincoln High School in 1975. He was a disabled U.S. Navy veteran.
He is survived by his mother, Peggy Smith; two brothers Jason Allen "John" Clements of Washington and Tony James Clements and his wife, Deborah, of Vincennes; two step-brothers, Bradley Smith of Tampa, Florida, and Douglas Smith and his wife, Sherry, of Lafayette, Louisiana; and four foster brothers, Robert Nodine and his wife, Stacie, of Lousiville, Kentucky, Ronnie Eads of Vincennes, Zack Willis and his wife, Allisha, of Petersburg and Daniel Ragon of Colorado.
Randy was preceded in death by his step-father, Lester Smith.
There will be a private funeral service held. All arrangements were entrusted to Ed Lee Mortuary.
All condolences can be sent to the family at www.edleemortuary.com.
Leland B. Snapp
Leland B. "Lee" Snapp, 92, of Vincennes, passed away at 1 p.m. on Thursday, May 14, 2020 at Willow Manor Nursing Center.
Lee was born on Aug. 20, 1927 in Vincennes, the son of Hubert and Helen E. Weaver Snapp. He was a graduate of Lincoln High School and served his country during World War II in the Merchant Marine and he joined the U. S. Army serving in the European Theater. He married Patricia Mominee on Aug. 21, 1948, and they made their life together for nearly 72 years. He was a Prudential Insurance consultant for over 23 years, retiring at an early age. He formerly was a member of the First Christian Church, a member of the Elks, and was a life member of the American Legion Post 73 for 73 years.
He is survived by his wife of nearly 72 years, Patricia "Pat" Snapp; their children, Jerald L. "Jerry" Snapp and his wife, Debbie, of Vincennes, Pamela Jo Snapp Black and her husband, Lawrence J. Black, of Cranberry, Pennsylvania, and Bradley D. Snapp and his wife, Leanne, of Owensboro, Kentucky; a son-in-law, Ron Kotter of Vincennes; he was blessed with his grandchildren, Scott J. Snapp, Jeffrey Snapp, Kelly Ann Tresslar, Erin Mullin, Amy Peterson, Emily Jamnik, Joseph Black, Bethany Black and Ryan Snapp; and by 13 great-grandchildren.
Lee was preceded in death by a daughter, Lynn Kotter; his parents; a brother, Jerome Snapp; and three sisters, Helen Jane Hubbard, Violet Joan Early and Virginia J. Jacobs.
Services to celebrate his life will be held at 1 p.m. on Tuesday at Mt. Calvary Cemetery with Pastor Dale Biehl officiating. He will be laid to rest with military honors by the All Weather Firing Squad. Memorial contributions can be made to the Rivet High School Building Fund to assist with the rebuilding of the school. Duesterberg-Fredrick Funeral Home is honored to assist the Snapp family during their time of loss.
Online condolences can be made at www.duesterbergfredrick.com.
Fred E. Thompson
Fred E. Thompson, 80, of Bruceville, passed away on Thursday, May 14, 2020 at his home.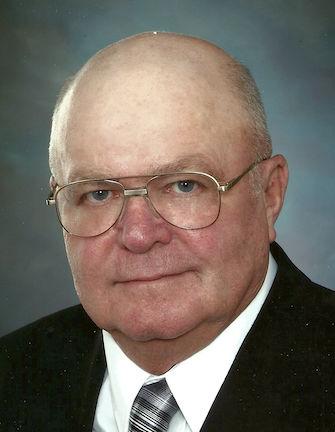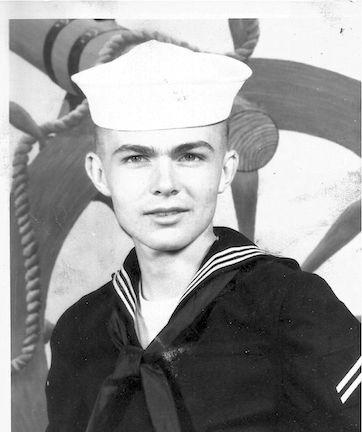 He was born on Aug. 16, 1939 in Vincennes, the only child of Hugh and Alpha Thompson. After attending Bicknell High School, he joined the U.S. Navy and served on the destroyer USS Sigourney (DD-643) for three years. He married his wife, Judy, on Nov. 6, 1965 and began working at what is now WIN Energy REMC shortly thereafter. Fred worked there for 35 years and retired as line superintendent. After retirement, he was elected as Knox County Commissioner and served for four years. He was a member of the Masonic Lodge, Knox County Hadi Shrine, Hoosier Cruisers, and the French Club, and his hobbies included antique cars and RV road trips.
He is survived by his wife, Judy; his daughter, Kristi Utt and her husband, Kent, of Vincennes; two step-sons, Mark Wyatt and David Wyatt, both of Haubstadt; grandchildren Blake Buckthal of Denver, Mason and husband, Connor Flaningam, of Vincennes, Danny and wife Angie Blann of Brownstown, Matt and Joske Wyatt of Tacoma, Washington, Tyler Wyatt of Los Angeles, and Josh and his wife, Kirsten Wyatt, of Jasper; and great-grandchildren Ian Wyatt and Lian Wyatt and Jacob Blann, Brady Blann, and Chase Blann.
He was preceded in death by his parents.
The family invites his friends to celebrate his life at a gravesite service at 1 p.m. on Monday at Memorial Park Cemetery with Pastor Jay Howder officiating. He will be laid to rest in Memorial Park Cemetery. Military gravesite honors will be provided by the All Weather Firing Squad Memorial contributions can be made to the Shriner's Children's Hospital. Duesterberg-Fredrick Funeral Home is honored to assist the Thompson family during their time of loss.
PENDING
Wilma F. Oestereich, 83, of Vincennes, passed away on Wednesday, May 13, 2020 at her residence. Arrangements are pending at Duesterberg-Fredrick Funeral Home. 
FUNERALS
Baum, Donna Lee, died March 19. A memorial service will be held today at 1:30 p.m. at Indiana Presbyterian Church, 431 S. Lower Indiana Road. Memorials: Knox County Community Foundation's "Cantwell Family Fund," 20 N. Third St., Vincennes, IN 47591.
Sutton, Jonathan Cody, died May 12. Services: Goodwin Funeral Home Facebook page. Visitation: a drive-thru visitation will be held from 10 a.m. to 2 p.m. today at First Baptist Church, 2620 Wabash Ave. Burial: Hamline Chapel Cemetery. Memorials: Wabash Community Church, 1033 N. 10th St., Vincennes, IN 47591. Condolences: www.goodwinsieversfh.com.
OBITUARY GUIDELINES
Obituary information should be submitted through a funeral home. An individual may submit an obituary but must pay in advance and provide The Sun-Commercial with a copy of the death certificate of the subject.
A cost estimate can be provided in advance of publication upon request.
The deadline for submitting an obituary for Tuesday through Friday editions is 4 p.m. Eastern time the preceding day. The deadline for Saturday editions will be 5 p.m. on the preceding Friday.
Submit obituaries at obits@suncommercial.com.
The Sun-Commercial offers both a free and paid obituary option.
Free obituaries are published for current residents of Knox County and Lawrence County, Illinois, and include the following information:
• Name, age, city or town of residence and date of death.
• Occupation or last place of employment if retired.
• Military service.
• Church membership.
• Survivors: Spouse or partner, children, parents, and siblings, with step- and half-relatives included.
• Time, date and location of visitation, funeral and burial.
• One memorial contribution.
• Web site at which online condolences may be made.
• Free obituaries are available only within two weeks of the date of death.
Paid obituaries may contain additional information and can be published for current as well as former residents of the area. Prepayment may be required for obituaries of former residents from outside the area.
Submitted obituaries will be formatted to comply with both The Sun-Commercial and Associated Press publication styles. An example of the formatting is available upon request.
Additional information included in a paid obituary may include:
• A life history such as date and location of birth, parents' names, wedding date and spouse's maiden name, educational attainments (high school, college degrees, etc.), work history, awards and honors received, hobbies and favorite activities, memberships in clubs, organizations and associations, expanded military service record, etc.
• Additional survivors and their spouses, partners or companions (who will be listed as "John Doe and his wife, Jane, of Everytown, Illinois.").
• Those who preceded the subject in death and their cities or towns of residence if desired.
• Notes of thanks or appreciation to caregivers or facilities.
• Additional memorials.
A photo of the deceased may be added for a $10 charge; a second photo of the deceased may be added for an additional $10. The Sun-Commercial reserves the right not to publish photos of poor quality or that are in bad taste.
Obituaries will be uploaded to The Sun-Commercial web site at www.suncommercial.com.
For more information contact Gayle R. Robbins at 812-886-9955, ext. 2449 or at grobbins@suncommercial.com.