Lillian Murray Bale, Irene (Shake) Clark, Laura S. (Myers) Lett, Athena D. Moore
Lillian Murray Bale
Lillian Murray Bale, 103, of Lawrenceville, Illinois, passed away Sunday, Feb. 2, 2020 at her residence.
She was born on Sept. 30, 1916 in Butts, Missouri, the daughter of Andrew Gratz and Mamie (Clonts) Murray. She was married to Leo Miller and he preceded her in death on Dec. 27, 1968. She then married James C. Bale and he preceded her in death on Dec. 1, 1992. Lillian was a homemaker, a secretary in St. Louis, a teacher, and worked at Brown Shoe Factory. Her memberships included the Free Methodist Church in Lawrenceville and the VFW. She enjoyed playing board games and cards, ceramics, and was a dog lover.
Survivors include one niece, Susan McCarthy of Florida; one nephew, William D. "Dick" Murray and his wife, Barbara, of Casey, Illinois; and three great-nephews, Eric Gay and Tracy Gay, both of Vincennes, and Damon Gay of New Iberia, Louisiana.
Preceding her in death were her parents; her husband, Leo; her husband, James; two brothers, Joel Murray and William A. Murray; four sisters, Daphna I. Hopkins, Nellie V. Lewis, Emily Josephine Tourville, and Mamie Murray; and one niece, Winifred Gay.
Graveside services will be 1 p.m. CST on Saturday at the IOOF Memorial Cemetery in Sullivan, Missouri. There will be no visitation. Memorial contribution may be made to the Lawrence County (Ill.) Humane Society or Good Samaritan Hospice. Emmons-Macey & Steffey Funeral Home is in charge of the arrangements.
Please visit www.emmonsmaceysteffey.com to view the tribute and to send condolences.
Irene (Shake) Clark
Irene (Shake) Clark, 94, of Monroe City, passed away peacefully on Sunday, Feb. 2, 2020, at her home with her daughter, Suzi, by her side.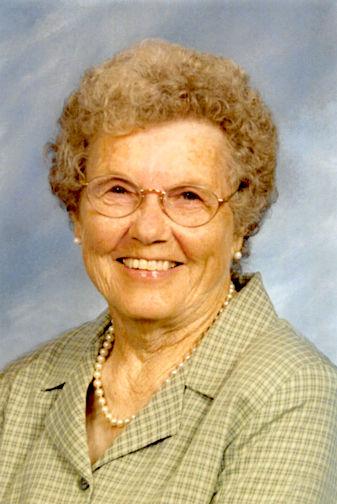 Irene and her twin sister, Maxine, were born on Sept. 21, 1925 to Bert and Myrtle (Coffman) Shake. She was a 1943 graduate of Monroe City High School and worked as a telephone operator before she married Marvin B. Clark on Sept. 1, 1953. Marvin and Irene raised their two children Michael W. Clark and Suzi (Clark) Sievers in their Monroe City home. Irene loved to tell stories, sing, bowl, sew, play cards, play the organ and tend her flower gardens. But mostly Irene loved to talk about Jesus. She taught Sunday school, Boy Scouts and helped three generations on 4-H projects. She cherished spending time with family and her family has been blessed by all the memories and time God gave them to share with Irene.
Irene is survived by her daughter, Suzanne Sievers and her husband, Paul, her grandchildren, Andy Clark, Carla Clark, Jake Murry and his wife, Brandy, Miriam Briggeman and her husband, Jordan, Alicia Alumbaugh and her husband, Harold, and Aaron Clark and his wife, Amanda; and her great-grandchildren, Victoria, China, Gavin, Jealee, Elliah, Isaac, Eli, Anna, Lori, Bryce, Makylee, Amiyah, Kinley and Kenley.
Irene was preceded in death by her husband, Marvin Clark; her son, Michael W. Clark; her great-grandson, Noah Briggeman; her parents, Bert and Myrtle Shake; sisters Maxine McKinley and Heloise Pepmeier; and her infant brother, Bert W. Shake.
Funeral services will be 2 p.m. on Thursday at Goodwin-Sievers Funeral Home, 524 Broadway St., with Rev. Steve Birch officiating. Burial will be in the Walnut Grove Cemetery. Visitation will be11 a.m. until the hour of services on Thursday at the funeral home. Memorial contributions may be directed to the Blue Jeans Center or the Monroe City Church of God.
Laura S. (Myers) Lett
Laura S. (Myers) Lett, 57, of Bicknell, passed away on the afternoon of Friday, Jan. 31, 2020, at the Good Samaritan Hospital.
Laura was born on Sept. 2, 1962, in Greenwood, the daughter of John R. and Doris L. Sedam Myers. She was a graduate of North Knox High School and she formerly owned and operated Dodie's Pantry and currently was a cook at Paul's Tavern. She was a loving companion, sister and step-mom.
Laura is survived by her companion of 19 years, Clayton "CJ" Jones of Bicknell; her step-sons, Tipton Lett and Dakota Jones; her brothers and sisters, John Myers and his wife, Christine, of Bicknell, Deniese Lay and her husband, Otto, of Vincennes, Leo Myers and his wife, Deborah, of Bicknell, and Deardre Wampler and her husband, Greg, of Bicknell.
She was preceded in death by her parents, John R. and Doris L. Myers.
A gathering to celebrate her life will be from 5-8 p.m. on Thursday at the Duesterberg-Fredrick Wampler Shaw Chapel, with a celebration of her life will begin at 8 p.m. The family requests memorial contributions be made to the donor's charity of choice. The Duesterberg-Fredrick Wampler Shaw Chapel is honored to assist the Jones and Myers family during their time of loss.
Online condolences can be made at www.duesterbergfredrick.com.
Athena D. Moore
Athena D. Moore, 38, of Vincennes, passed away at 9:25 a.m. on Friday, Jan. 31, 2020. at her residence.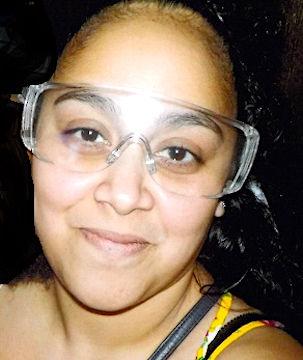 She was born July 8, 1981 in Killeen, Texas, to Arthur and Charlotte (Rouse) Jacobo. Athena had worked at Fifth Third Bank and enjoyed traveling.
Surviving are her husband, LeVarr Moore, who she married on Oct. 22, 2016; her parents, Arthur and Charlotte (Rouse) Jacobo of Vincennes; her daughters, Isis Wilson and her husband, Matthew, of Syracuse, New York, and Mena Moore of Vincennes; her son, LeVarr Hathaway; a brother, Harrison Jacobo of Indianapolis; and her sisters, Christine Jacobo and Ari Jacobo, both of Vincennes.
A celebration of Athena's life will be 2 p.m. on Friday at Goodwin Funeral Home, 524 Broadway St.. Visitation will be noon until the hour of services on Friday at the funeral home. Goodwin Funeral Home is honored to serve the family of Athena D. Moore.
PENDING
Brenda Bolding, 59, of Vincennes, passed away on Saturday, Feb. 1, 2020, at Prairie Village Nursing Home in Washington. Arrangements are pending at Goodwin Funeral Home. 
FUNERALS
Born, Myrna Gray, died Jan. 20. Services: 9:30 a.m. on Saturday at United Methodist Church in Mount Clemens, Michigan. Burial: Clinton Grove Cemetery. Memorials: Juvenile Diabetes Research Foundation or the Alzheimer's Association.
OBITUARY GUIDELINES
Obituary information should be submitted through a funeral home. An individual may submit an obituary but must pay in advance and provide The Sun-Commercial with a copy of the death certificate of the subject.
A cost estimate can be provided in advance of publication upon request.
The deadline for submitting an obituary for Tuesday through Friday editions is 4 p.m. Eastern time the preceding day. The deadline for Saturday editions will be 5 p.m. on the preceding Friday.
Submit obituaries at obits@suncommercial.com.
The Sun-Commercial offers both a free and paid obituary option.
Free obituaries are published for current residents of Knox County and Lawrence County, Illinois, and include the following information:
• Name, age, city or town of residence and date of death.
• Occupation or last place of employment if retired.
• Military service.
• Church membership.
• Survivors: Spouse or partner, children, parents, and siblings, with step- and half-relatives included.
• Time, date and location of visitation, funeral and burial.
• One memorial contribution.
• Web site at which online condolences may be made.
• Free obituaries are available only within two weeks of the date of death.
Paid obituaries may contain additional information and can be published for current as well as former residents of the area. Prepayment may be required for obituaries of former residents from outside the area.
Submitted obituaries will be formatted to comply with both The Sun-Commercial and Associated Press publication styles. An example of the formatting is available upon request.
Additional information included in a paid obituary may include:
• A life history such as date and location of birth, parents' names, wedding date and spouse's maiden name, educational attainments (high school, college degrees, etc.), work history, awards and honors received, hobbies and favorite activities, memberships in clubs, organizations and associations, expanded military service record, etc.
• Additional survivors and their spouses, partners or companions (who will be listed as "John Doe and his wife, Jane, of Everytown, Illinois.").
• Those who preceded the subject in death and their cities or towns of residence if desired.
• Notes of thanks or appreciation to caregivers or facilities.
• Additional memorials.
A photo of the deceased may be added for a $10 charge; a second photo of the deceased may be added for an additional $10. The Sun-Commercial reserves the right not to publish photos of poor quality or that are in bad taste.
Obituaries will be uploaded to The Sun-Commercial web site at www.suncommercial.com.
For more information contact Gayle R. Robbins at 812-886-9955, ext. 2449 or at grobbins@suncommercial.com.