Geneva Gibbs, Mark Alan Wheatley
Geneva Gibbs
Geneva Gibbs of Vincennes went home to be with the Lord on Monday, May 4, 2020 at her residence after a long illness.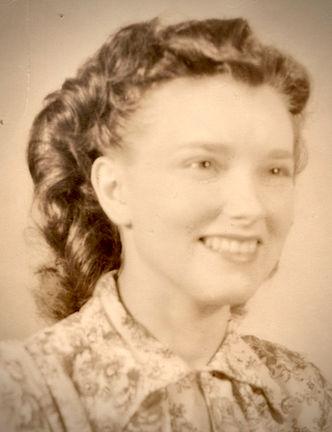 As a young woman she sang in a gospel quartet, taught children in Sunday School and was a member of the First Baptist Church. She retired after many years of service as officer and treasurer of the Vincennes Savings and Loan Bank. She was a member of the ABWA, belonged to Eastern Star and was an officer of the White Shrine. She will be missed, those that knew her said she made a difference in their lives.
I would like to say to my beloved mom, until we meet again, I was blessed to have you as my mom. As sad as this Mother's Day will be for me, should the heavens celebrate in any way you will get to see your mom on Mother's Day whom you haven't seen in many years. We would also like to thank Jason of Southern Care Hospice, caregivers, Pam, Peggy, Patty, Cindy and Jack.
Survivors include her daughter, Billie Glenda Janise and her husband, Jerry; her granddaughter, Jessica Welborn; her great-granddaughter, Alicen; a sister, Naida Disney and her husband, Don, of Peoria, Illinois; sisters-in-law Virginia Potter and Cara Lou Potter of Harrisburg, Illinois; and several nieces and nephews.
Geneva was preceded in death by her husband, Glen Gibbs; her parents, Rev. Willie Potter and Helen Potter; and her brothers, Billie Gene, Dennis, Jack, and Bud Potter.
She will be laid to rest next to her beloved husband, Glen, during a graveside service, conducted by Rev. Jeff Stratton at 11 a.m. CDT on Thursday at Sunset Lawn Cemetery, in Harrisburg.
Mark Alan Wheatley
Mark Alan "Si" Wheatley, 56, of Vincennes, died on Saturday, May 2, 2020.
He was a mechanic and a member of Sacred Heart Catholic Church.
Survivors include his sisters, Cindy Arthur, Cathy Speth and Carol Lane; and his brothers, John Wheatley and Jim Wheatley.
Services will be announced at a later date. Memorial contributions may be sent to the funeral home to assist with his expenses of his last illness. Duesterberg-Fredrick Funeral Home is honored to assist Mark's family during their time of loss.
PENDING
Malcolm Edward "Mac" Dubbs Jr., 72, of Vincennes, died on Monday, May 4, 2020.  Arrangements are pending at Goodwin-Sievers Funeral Home in Vincennes.

FUNERALS
Jones, Mark Taylor, died May 1. Memorials: American Cancer Society. Condolences: www.fredrickandson.com.
Parker, Donna Jean, died May 1. Services: 11 a.m. on Thursday at Plainville Cemetery; a live Facebook feed will be available. Condolences: www.goodwinsievers.com.
Varns, George Weinman, died May 1. A Facebook page has been established in his name should any friends and family wish to share special memories. Memorials: Merom Camps and Retreat Center through St. Johns United Church of Christ.
Young, Dorothy D., died May 3. Services: 11 a.m. today at the Merom Cemetery.
OBITUARY GUIDELINES
Obituary information should be submitted through a funeral home. An individual may submit an obituary but must pay in advance and provide The Sun-Commercial with a copy of the death certificate of the subject.
A cost estimate can be provided in advance of publication upon request.
The deadline for submitting an obituary for Tuesday through Friday editions is 4 p.m. Eastern time the preceding day. The deadline for Saturday editions will be 5 p.m. on the preceding Friday.
Submit obituaries at obits@suncommercial.com.
The Sun-Commercial offers both a free and paid obituary option.
Free obituaries are published for current residents of Knox County and Lawrence County, Illinois, and include the following information:
• Name, age, city or town of residence and date of death.
• Occupation or last place of employment if retired.
• Military service.
• Church membership.
• Survivors: Spouse or partner, children, parents, and siblings, with step- and half-relatives included.
• Time, date and location of visitation, funeral and burial.
• One memorial contribution.
• Web site at which online condolences may be made.
• Free obituaries are available only within two weeks of the date of death.
Paid obituaries may contain additional information and can be published for current as well as former residents of the area. Prepayment may be required for obituaries of former residents from outside the area.
Submitted obituaries will be formatted to comply with both The Sun-Commercial and Associated Press publication styles. An example of the formatting is available upon request.
Additional information included in a paid obituary may include:
• A life history such as date and location of birth, parents' names, wedding date and spouse's maiden name, educational attainments (high school, college degrees, etc.), work history, awards and honors received, hobbies and favorite activities, memberships in clubs, organizations and associations, expanded military service record, etc.
• Additional survivors and their spouses, partners or companions (who will be listed as "John Doe and his wife, Jane, of Everytown, Illinois.").
• Those who preceded the subject in death and their cities or towns of residence if desired.
• Notes of thanks or appreciation to caregivers or facilities.
• Additional memorials.
A photo of the deceased may be added for a $10 charge; a second photo of the deceased may be added for an additional $10. The Sun-Commercial reserves the right not to publish photos of poor quality or that are in bad taste.
Obituaries will be uploaded to The Sun-Commercial web site at www.suncommercial.com.
For more information contact Gayle R. Robbins at 812-886-9955, ext. 2449 or at grobbins@suncommercial.com.