Billy Ray Collier, Hazel L. Newberry
Billy Ray Collier
Billy Ray Collier, 89 of Vincennes, went to his heavenly home on Wednesday, May 6, 2020.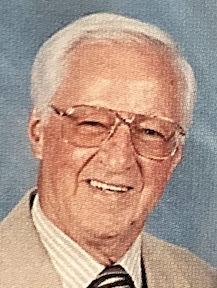 Billy was born in Martinsville on Sept. 19, 1930 to the late Harry Collier and Verna (Barger) Collier. He married Betty (Durham) Collier on June 23, 1990. He was the the owner of Collier's IGA. Billy played the mandolin, organ, and enjoyed music. He loved to ride his motorcycle and enjoyed playing golf and fishing. Billy was a member of St. Francis Xavier Catholic Church.
Billy is survived by his loving children, Steven Collier and his wife, Penny, of Martinsville, John Fred Collier and his wife, Julie, of Fort Myers, Florida, and Laif Collier of Vincennes; his siblings, Dr. John Collier and his wife, Sharon, of French Lick, Paul Collier and his wife, Martha, of Mooresville, and Earl Collier and his wife, Tina, of Martinsville; six grandchildren; six step-grandchildren; four great-grandchildren; and several nieces and nephews.
He was preceded in death by his parents; his loving wife, Betty Collier; brothers Donald, Forest, Lester, Junior, James, and Shirly Collier; a sister, Gladys Collier; and two children, Nancy Donica and Billy Collier.
Services have been entrusted to Fredrick and Son McClure-Utt Funeral Homes, Vincennes Chapel. Floral deliveries may be made on Thursday morning at the funeral home. Burial will take place in Martinsville at a later date.
Please visit www.fredrickandson.com to leave the family an online condolence.
Hazel L. Newberry
Hazel L. Newberry, 80, of Vincennes, passed away at 7:15 a.m. on Wednesday, May 6, 2020 at BridgePointe Health Campus.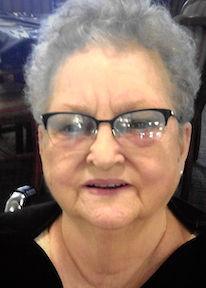 She was born on Nov. 25, 1939 in Pickneyville, Illinois, to Charles and Thelma (Saddler) Williams. Hazel worked as a nurse's aide for Willow Manor for 28 years and atGood Samaritan Hospital for seven years.  A member of the Christ Community Church, all of her family meant the world to her especially all the grandchildren.
Surviving are her children, Danny Newberry of Vincennes, Steve Newberry and his wife, Debbie, of Terre Haute, Johnny Newberry and his wife, Debra, of Vincennes, Sharon Gerkin of Vincennes, Susan Hunt of Vincennes, and Sandy Knippa and her husband, Steve, of Lawrenceville, Illinois; her brothers and sisters, Donna Williams of Vincennes, Patty Welt of Newburgh, Cathi Carie of Washington, Bill Williams of Newport, and Gene Williams of Cayuga; along with 14 grandchildren, 28 great-grandchildren, and one great-great-grandchild plus three more on the way.
She was preceded in death by her parents; her husband, Charles Newberry, who passed away on Oct. 16, 2004; a granddaughter, Danielle Newberry; and her brothers and sisters, Naomi Merydith, Audrey (Storey) Brown, Barbara Wininger, Debbie Kimmell, Bob Williams, Glen Williams, and Buddy Williams.
Private graveside services will be held on Saturday at Mount Zion Cemetery with Rev. Ron Fellows officiating. Anyone wanting to watch the service can do so on the Goodwin Funeral Home Facebook page and will be notified when it goes live.
Online memories may be shared with Hazel's family and friends at www.goodwinsieversfh.com.
PENDING
Malcolm Edward "Mac" Dubbs Jr., 72, of Vincennes, died on Monday, May 4, 2020.  Arrangements are pending at Goodwin-Sievers Funeral Home in Vincennes.

OBITUARY GUIDELINES
Obituary information should be submitted through a funeral home. An individual may submit an obituary but must pay in advance and provide The Sun-Commercial with a copy of the death certificate of the subject.
A cost estimate can be provided in advance of publication upon request.
The deadline for submitting an obituary for Tuesday through Friday editions is 4 p.m. Eastern time the preceding day. The deadline for Saturday editions will be 5 p.m. on the preceding Friday.
Submit obituaries at obits@suncommercial.com.
The Sun-Commercial offers both a free and paid obituary option.
Free obituaries are published for current residents of Knox County and Lawrence County, Illinois, and include the following information:
• Name, age, city or town of residence and date of death.
• Occupation or last place of employment if retired.
• Military service.
• Church membership.
• Survivors: Spouse or partner, children, parents, and siblings, with step- and half-relatives included.
• Time, date and location of visitation, funeral and burial.
• One memorial contribution.
• Web site at which online condolences may be made.
• Free obituaries are available only within two weeks of the date of death.
Paid obituaries may contain additional information and can be published for current as well as former residents of the area. Prepayment may be required for obituaries of former residents from outside the area.
Submitted obituaries will be formatted to comply with both The Sun-Commercial and Associated Press publication styles. An example of the formatting is available upon request.
Additional information included in a paid obituary may include:
• A life history such as date and location of birth, parents' names, wedding date and spouse's maiden name, educational attainments (high school, college degrees, etc.), work history, awards and honors received, hobbies and favorite activities, memberships in clubs, organizations and associations, expanded military service record, etc.
• Additional survivors and their spouses, partners or companions (who will be listed as "John Doe and his wife, Jane, of Everytown, Illinois.").
• Those who preceded the subject in death and their cities or towns of residence if desired.
• Notes of thanks or appreciation to caregivers or facilities.
• Additional memorials.
A photo of the deceased may be added for a $10 charge; a second photo of the deceased may be added for an additional $10. The Sun-Commercial reserves the right not to publish photos of poor quality or that are in bad taste.
Obituaries will be uploaded to The Sun-Commercial web site at www.suncommercial.com.
For more information contact Gayle R. Robbins at 812-886-9955, ext. 2449 or at grobbins@suncommercial.com.