Russel Franklin Apple, Jacob Matthew Hughes, Marilyn J. Little
Russel Franklin Apple
Rev. Russel Franklin Apple, 82, of Vincennes, passed away at his residence on April 15, 2020.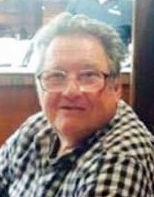 Russel was born on April 17, 1937 to Russel Charles Apple and Laura Henrietta Von Gordan. He served his country in the U.S. Navy and was a evangelistic minister and  machinist.
He is survived by his sons, David Apple, Russel Apple, and Sunny Apple of Tampa Florida, and Paul Nathaniel Apple and Jeremiah Samuel Apple of Knox County; as well as 16 grandchildren. 
He was preceded in death by his children, Tammy Dineen Apple and Phillip Eugene Apple; his wife of 53 years, Anna Joyce Apple; and a grandson Mason Storm Apple.
There will be a private graveside service on Thursday at Memorial Park Cemetery. Anyone interested will be able to watch the service live on Goodwin Funeral Home Facebook page. Goodwin-Sievers Funeral Home is honored to assist the Apple family with arrangements.
Online memories may be shared with Russel's family and friends at www.goodwinsieversfh.com.
Jacob Matthew Hughes
Jacob Matthew Hughes, 36, of Vincennes, went to be with his savior on Good Friday, April 10, 2020, surrounded by his parents, Tom and Jane (Daniel) Hughes.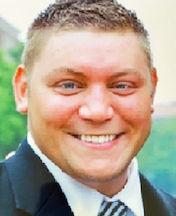 He was born on March 20, 1984 in Indianapolis. Jacob was a 2002 graduate of Lincoln High School where he lettered three years in baseball and four years in football. He was chosen for the Big 8 All Conference Team in football for the 2001-2002 season. He was a recipient of the Coach Lyman Lance Outstanding Football Achievement Award in 2002. Jacob was also a graduate of Vincennes University with a bachelor's degree in laser optics. During high school years, he worked with his brothers and cousins at the Vincennes Park & Recreation Department for his Papa Jack, where treasures of lifelong memories were created. Jacob was employed at VoMac Truck Sales in Vincennes where he was a warranty administrator and a master service advisor. He always commented how much he loved his job, the people he worked with, and the customers he served. He was a member of Sacred Heart Church, now known as of St. Francis Xavier Catholic Church.
One of his main loves was country cruising in his beloved Jeep, sun shining on his aviators with the wind on his face, listening to his favorite music. Jacob had a love for water, whether being on the beach, performing acrobatic jet ski tricks or skimming across the surface of a lake in his boat. He had an ongoing passion for U.S. Military History and the latest advancements in space travel. He also shared a fondness with his father for the Los Angeles Dodgers. Jacob, aka Chilladin/Superpoop, and his brothers sealed their bond by exploring the lands of Azeroth, riding their Netherdrakes, defending their Kingdoms against the Horde.
Jacob had a vibe that instantly put the whole room in a good mood. He was the guy you wanted to be around with his chill personality and huge infectious smile. Jacob was a selfless person, with a heart as big as a mountain, always wanting to help others. His greatest love, however, was his family — spending
time with them and reminiscing of past adventures. It was a love and closeness that was mutually felt and returned͘. To his family, he will always be known as "Blondie," or "Jake the Snake," to some just "The Bull."
Surviving are his parents, Tom and Jane Hughes of Vincennes; his siblings Jason Hughes of Terre Haute, Brad Hughes and his partner, Sarah Reichardt, of Austin, Texas, Zachary Hughes and his fiancée, Tarah Deitz, of Newburgh and their daughter, Peyton Jane Hughes (the apple of Jacob's eye), Brittany Hughes and her partner, T.J. Frederick, of Vincennes, and Jianna Hughes of Vincennes; his grandparents JoAnn Hughes of Vincennes, and Karen and Ken Martin of Georgetown, Texas; and his aunts and uncles, Jim Daniel of France,
John and Tracy Daniel of Beauford, South Carolina, Cindy and Joe Cary of Vincennes, Marcia and Bruce Wheatley of Princeton, Kim and Carol Wampler of Westphalia, Dave and Brenda Hughes of Vincennes, and Susan and Bret Marchino of Vincennes; and many very special cousins.
Preceding him in death were his grandfathers, Charles Jack Hughes and Jim Daniel; his sister, Adrianna Jo Hughes; and his niece, Faren Elise Claycomb.
Jacob's family extends their heartfelt thanks to the healthcare professionals at St͘ Vincent's Evansville and Daviess Community Hospital in Washington, for the extraordinary care and compassion they showed.
A Celebration of Jacob's life will be held at a later date this fall. Private family services will be Thursday at Mount Calvary Catholic Cemetery with Rev. Tony Ernst and Rev. Simon Natha officiating. Anyone interested, will be able to watch the service live on Goodwin Funeral Home Facebook page and you will be notified when it goes live. For those who wish, in lieu of flowers Jacob's family would appreciate a Jacob Style Act of Kindness in his name or a memorial contribution may be made to the Vincennes Parks and Recreation Department or the Lincoln High School Athletic Department.
Online memories may be made at www.goodwinfamily.com
Marilyn J. Little
Marilyn J. Little, 85, of Newburgh, passed away on Friday, April 10, 2020, at Deaconess Gateway Hospital in Boonville.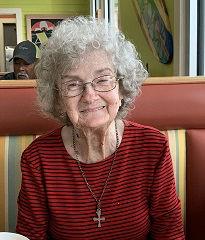 Marilyn was born in Vincennes on Sept. 24, 1934, to Bill and Helen (Wininger) Massey. She had worked as a secretary in the Knox County Clerk's Office. She was a member of the Freelandville Christian Church.
Surviving are her children, Kelly Kaiser of Evansville, Craig Summers of Hollywood, Florida, Keenan Summers of Evansville, and Cameron Briody of Key West, Florida; nine grandchildren; and five great-grandchildren.
Her parents, her husband, Bobby Little, and her daughter, Karen Andrews, preceded her.
Private graveside services will be held at the Freelandville Christian Church Cemetery. Goodwin-Sievers Funeral Home is assisting with the arrangements.
FUNERALS
Elliott, Robert Lee, Jr., died on April 9. Due to the coronavirus social distancing regulations, services will be private. Memorials: St. Jude's Children's Hospital, 501 St. Jude Place, Memphis, TN 38105. Condolences: www.fredrickandson.com.
Koenig, Billy Joe, died April 10. A private service will take place this summer to celebrate Bill's life.
Lemon, John Thais, died April 8. Due to the coronavirus social distancing regulations, services will be private. Burial: Mount Calvary Cemetery. Memorials: Christian Education Foundation, 229 Church St. Vincennes, IN 47591. Condolences: www.fredrickandson.com.
Worland, Wanda, died April 12. A private family graveside service will be held today. Anyone interested will be able to watch the service live-streamed on the Goodwin Funeral Home Facebook page and you will be notified when it goes live. Friends may visit with the family without exiting their cars at a drive-thru visitation from 2-5 p.m. today at the St. Thomas Catholic Church. Memorials: Vincennes University Foundation Rose Marie Brian Scholarship Fund, St. Francis Xavier, or the Good Samaritan Hospice. Condolences: Goodwin-Sievers Funeral Home, 524 Broadway St., Vincennes, IN 47591, or online at www.goodwinfamilyfh.com.
OBITUARY GUIDELINES
Obituary information should be submitted through a funeral home. An individual may submit an obituary but must pay in advance and provide The Sun-Commercial with a copy of the death certificate of the subject.
A cost estimate can be provided in advance of publication upon request.
The deadline for submitting an obituary for Tuesday through Friday editions is 4 p.m. Eastern time the preceding day. The deadline for Saturday editions will be 5 p.m. on the preceding Friday.
Submit obituaries at obits@suncommercial.com.
The Sun-Commercial offers both a free and paid obituary option.
Free obituaries are published for current residents of Knox County and Lawrence County, Illinois, and include the following information:
• Name, age, city or town of residence and date of death.
• Occupation or last place of employment if retired.
• Military service.
• Church membership.
• Survivors: Spouse or partner, children, parents, and siblings, with step- and half-relatives included.
• Time, date and location of visitation, funeral and burial.
• One memorial contribution.
• Web site at which online condolences may be made.
• Free obituaries are available only within two weeks of the date of death.
Paid obituaries may contain additional information and can be published for current as well as former residents of the area. Prepayment may be required for obituaries of former residents from outside the area.
Submitted obituaries will be formatted to comply with both The Sun-Commercial and Associated Press publication styles. An example of the formatting is available upon request.
Additional information included in a paid obituary may include:
• A life history such as date and location of birth, parents' names, wedding date and spouse's maiden name, educational attainments (high school, college degrees, etc.), work history, awards and honors received, hobbies and favorite activities, memberships in clubs, organizations and associations, expanded military service record, etc.
• Additional survivors and their spouses, partners or companions (who will be listed as "John Doe and his wife, Jane, of Everytown, Illinois.").
• Those who preceded the subject in death and their cities or towns of residence if desired.
• Notes of thanks or appreciation to caregivers or facilities.
• Additional memorials.
A photo of the deceased may be added for a $10 charge; a second photo of the deceased may be added for an additional $10. The Sun-Commercial reserves the right not to publish photos of poor quality or that are in bad taste.
Obituaries will be uploaded to The Sun-Commercial web site at www.suncommercial.com.
For more information contact Gayle R. Robbins at 812-886-9955, ext. 2449 or at grobbins@suncommercial.com.