Betty L. Baker, Steven Lee Sheley
Betty L. Baker
Betty L. Baker, 93, of Vincennes, passed away on Tuesday, March 31, 2020, at the Lodge of the Wabash.
Born on Jan. 29, 1927, in Fritchton,, she was the daughter of Maurice and Glen (Dayson) Wilson. A former Wheatland resident, Betty was a member of the Wheatland Christian Church and the Order of the Eastern Star.
Surviving are her daughter, Sheryl Litten of Terre Haute; her son, Maurice Baker of Vincennes; her grandchildren, Kevin Baker, Braun Baker, Brett Litten, Angelique Litten, Christopher Litten, and Kayla Baker; and five great-grandchildren.
Her parents; her husband, Noble Baker II; her sons, Noble Baker III and Steve Baker; her brothers, Harold, Merrill, Charles, and Ronnie Wilson; and her grandchildren, Donovan Baker and Brook Baker, preceded her.
Betty will be cremated and buried next to her husband, Noble, in the Wheatland Cemetery. There will be no public services. Goodwin-Sievers Funeral Home is assisting with the arrangements.
Robert Paul Mattingly
Robert Paul "Bob" Mattingly, 75, of Washington, passed away peacefully in the comfort of his home on Tuesday, March 31, 2020, with his loving wife by his side.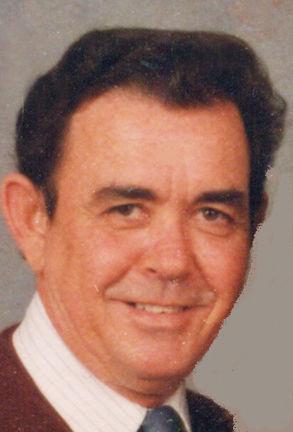 He was born in Jeffersonville on July 26, 1944 to Herman and Josephine Alberta (Moore) Mattingly. Bob married his loving wife, Marlene K. Stremming, on June 2, 1990.
Bob worked as a truck driver for Elmer Buchta for 34 years. He was a member of Sandborn Christian Church, where he had served as a deacon before moving his membership to the Parkview Christian Church. Bob enjoyed mowing, gardening and "Feed my Sheep" ministry through the church.
Family left to cherish the memory of Bob include his wife, Marlene; two sons, Robert Lee Mattingly of Holland, Michigan, Bradley Ray Mattingly of Oakland City; three grandchildren, Zachary, Samantha and Sonja Lee Mattingly; and great-granddaughter Mariella Louise Mattingly.
Bob was preceded in death by his parents, Herman and Josephine; and two sisters, Louise Steepleton and Sharon Mattingly.
A private funeral service honoring the life of Bob will be at noon on Friday at Meng Family Funeral Homes, Anderson-Poindexter Chapel in Linton, with Alfred Helms officiating. Bob will be laid to rest at Stafford Cemetery in Sandborn, Indiana. Visitation for immediate family will be 9 a.m. until the hour of services on Friday at the funeral home. A celebration of life will be held at a later date at Parkview Christian Church in Plainville. The family requests that memorial contributions be made to Parkview Christian Church. Envelopes will be available at the funeral home. All arrangements were entrusted to Meng Family Funeral Homes, Anderson-Poindexter Chapel in Linton.
Condolences and memories may be shared with the family online at www.andersonpoindexter.com.
Steven Lee Sheley
Steven Lee Sheley, 67, of Lawrenceville, Illinois, passed away on Monday, March 30, 2020 at the Good Samaritan Hospital after a three-year battle with leukemia.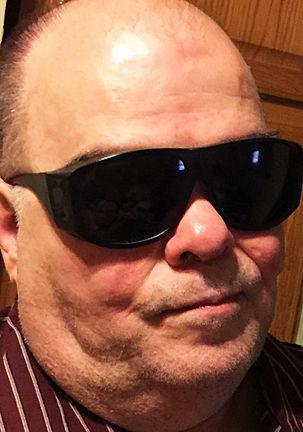 He was born on Oct. 20, 1952 in Washington, the son of Donald and Bernadine Sheley. He married Beverly Bean on Dec. 23, 1973, and she survives.
Steve retired on Sept. 24, 2016, after a 45-year radio career. He started as a newsman for WNOI in Flora, Illinois, from 1970-1971. He entered the broadcasting program at Wabash Valley College in Mount Carmel, Illinois, and announced on WVJC from 1971-1973. His career took off in New Albany announcing for WREY from 1973-1978. As he was working in New Albany, he also announced for WAKY in Louisville, Kentucky, from 1975-1977. Steve and his wife moved to Lawrenceville in 1978, and Steve announced for WAKO doing the sign-off shift from 1978-1986. He announced for WYER in Mount Carmel from 1986-1989. He went back to WAKO as the morning DJ in from 1989-2016, when he retired.
Steve enjoyed his radios and dxing. He and his wife enjoyed traveling and assisting veterans. Steve was a 32-year member of the Moose 779 in Lawrenceville, a 19-year member of the Eagles 384 in Vincennes, a 33-year member of the Elks 715 in Mount Carmel and a 22-year member of the Sons of the American Legion Squadron 30 in Olney, Illinois.
Survivors include his wife, Beverly, of Lawrenceville; one sister-in-law, Norma Bean and her friend, Mike Beliles of Vincennes; two brothers-in-law, Darrell Bean and his wife, Cheryl, of Olney, and Curtiss Bean of Bluford, Illinois; one nephew, Clayton Bean of Evansville; and one niece, Kim Warner, of Effingham, Illinois.
Preceding him in death were his parents and one sister, Brenda Bray.
Steve's wishes were to be cremated. A celebration of life will be announced at a later date. Memorial contributions may be made to the Lawrence County Cancer Resource Center & Wig Shoppe. Emmons-Macey & Steffey Funeral Home in Lawrenceville, Illinois is in charge of the arrangements.
Please visit www.emmonsmaceysteffey.com to view the tribute and to send condolences.
FUNERALS
Bennett, Joy A. died March 29. Private services will be held today at Fredrick and Son McClure-Utt Funeral Home, Bicknell Chapel. Burial: Bicknell Memorial Cemetery. Memorials: The Word of Life Building Fund, 7144 Russell Drive, Bicknell, IN 47512. Condolences: www.fredrickandson.com.
Culp, Jolee, died March 28. Services: Thursday at Memorial Park Cemetery; the service will be live-streamed on the Goodwin-Sievers Funeral Home Facebook page. Condolences: www.goodwinfamilyfh.com.
Harrington, Imagene Stephens, died March 28. Memorials: Lawrence County Senior Citizens or the American Heart Association. Condolences: www.emmonsmaceysteffey.com.
Hess, C. died March 27. Services: St. Thomas Cemetery on Thursday. Visitation: 11 a.m. to 2 p.m. on Thursday at Hess Farms, 1873 W. Carie Road. Memorials: St. Thomas Cemetery Fund. Condolences: www.duesterbergfredrick.com.
Lafferty, Rodney L., died March 28. Private family services will be held on Thursday at Royal Oak Cemetery. Condolences: www.fredrickandson.com.
Limes, Robert Lee Jr., died March 26. Private services will be held at Cunningham Funeral Home. A graveside service held at Bridgeport City Cemetery. Condolences: www.cunninghamfuneralhomes.com.
Staley, Steven O., died March 23. Memorials: curemeso.org.
Wilkens, Ruby O., died March 29. Private graveside services will be held today at White Church Cemetery in Princeton; the service will be live-streamed on the Goodwin-Sievers Funeral Home Facebook page. Memorials: St. Jude Hospital (https://www.stjude.org) or Shriners Hospital (https://www.shrinershospitalsforchildren.org/st-louis). Condolences: www.goodwinfamilyfh.com.
OBITUARY GUIDELINES
Obituary information should be submitted through a funeral home. An individual may submit an obituary but must pay in advance and provide The Sun-Commercial with a copy of the death certificate of the subject.
A cost estimate can be provided in advance of publication upon request.
The deadline for submitting an obituary for Tuesday through Friday editions is 4 p.m. Eastern time the preceding day. The deadline for Saturday editions will be 5 p.m. on the preceding Friday.
Submit obituaries at obits@suncommercial.com.
The Sun-Commercial offers both a free and paid obituary option.
Free obituaries are published for current residents of Knox County and Lawrence County, Illinois, and include the following information:
• Name, age, city or town of residence and date of death.
• Occupation or last place of employment if retired.
• Military service.
• Church membership.
• Survivors: Spouse or partner, children, parents, and siblings, with step- and half-relatives included.
• Time, date and location of visitation, funeral and burial.
• One memorial contribution.
• Web site at which online condolences may be made.
• Free obituaries are available only within two weeks of the date of death.
Paid obituaries may contain additional information and can be published for current as well as former residents of the area. Prepayment may be required for obituaries of former residents from outside the area.
Submitted obituaries will be formatted to comply with both The Sun-Commercial and Associated Press publication styles. An example of the formatting is available upon request.
Additional information included in a paid obituary may include:
• A life history such as date and location of birth, parents' names, wedding date and spouse's maiden name, educational attainments (high school, college degrees, etc.), work history, awards and honors received, hobbies and favorite activities, memberships in clubs, organizations and associations, expanded military service record, etc.
• Additional survivors and their spouses, partners or companions (who will be listed as "John Doe and his wife, Jane, of Everytown, Illinois.").
• Those who preceded the subject in death and their cities or towns of residence if desired.
• Notes of thanks or appreciation to caregivers or facilities.
• Additional memorials.
A photo of the deceased may be added for a $10 charge; a second photo of the deceased may be added for an additional $10. The Sun-Commercial reserves the right not to publish photos of poor quality or that are in bad taste.
Obituaries will be uploaded to The Sun-Commercial web site at www.suncommercial.com.
For more information contact Gayle R. Robbins at 812-886-9955, ext. 2449 or at grobbins@suncommercial.com.