Malcolm Edward Dubbs Jr., Judith Anne Koby Miller
Malcolm Edward Dubbs Jr.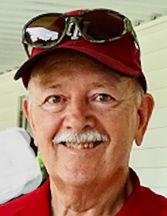 Malcolm Edward "Mac" Dubbs Jr., 72, of Vincennes, entered his heavenly home on Monday, May 4, 2020 at his residence. 
He was born on Oct. 24, 1947, the son of Malcolm Edward Dubbs Sr. and Thama Lou (Dallas) Dubbs at Richmond in Wayne County. On Aug. 31, 1969, Malcolm married the love of his life, Ruth Rachel (Wandersee) Dubbs. They were blessed to have spent over 50 years journeying through life together. During his youth Malcolm inherited from his father the love of the outdoors and being in nature. He grew to love the sports of fishing and hunting along with camping. He passed the love of fishing and hunting on to his son, grandson, and granddaughter. Scouting was also a big part of his life. He was a Cub Scout, Boy Scout, and Explorer Scout. He continued the tradition of scouting with his son for many years.
Malcolm was a graduate of Richmond Senior High School in the Class of 1966. He continued his postsecondary education at Indiana University in Bloomington. In the spring of 1971, he graduated with his bachelor's degree in secondary science education. He then earned his master's degree in education from IU plus several more graduate hours.
In August of 1972, Malcolm began his teaching and coaching careers at North Knox High School, where he taught and coached for 40 years before retiring. He loved teaching and loved his students. He always called them his other kids. He coached high school football, wrestling, baseball, and track. For many years, he coached his son and daughter in summer league baseball and softball. Malcolm also umpired many summer league games throughout Knox County. Malcolm was also a licensed Indiana High School Athletic Association official in football, wrestling, baseball, and softball. He was very passionate about knowing the rules and being a fair official. 
Malcolm was a life member of BASS and NRA. He also was a member of Indiana University Alumni, Bicknell Elks, Indiana State Teacher's Association, Knox County Retired Teachers, Emmaus 4th Day, Dogwood Bassmasters, Southwest Indiana Officials Association, and an active member of Vincennes First Baptist Church.
Malcolm lived his life to the fullest, never meeting a stranger, and was a devoted husband, father, and grandfather. 
Survivors include his wife; his children, Malcolm Edward Dubbs III and his wife, Kellie, and Macala Ruth Dubbs; his grandchildren, Tristen Kellie Dubbs and Trinity Rachel Dubbs; his brother, Phillip Dubbs and a his wife, Janet; brothers-in-law Daniel Wandersee and his wife, Earlene, and Walter Wandersee and his wife, Denay; sisters-in-law Belinda Fortunato and her husband, Fred), and Teresa Wandersee; his nephews, Eric Wandersee and his wife, Jennifer, Andrew Wandersee and his wife, Shanna, Kaidan Wandersee, Scott Dubbs and his wife, Annie, Frank Fortunato and his wife, Amanda, and Joseph Fortunato and his wife, Jacki; his niece, Gina Fortunato Marlar and her husband, Matt; his goddaughters Shelley Lamb and Cathy Melvin; and several aunts, uncles, cousins, great-nephews, and great-nieces.
Preceding Malcolm in death were his parents; his mother-in-law, Rachie Rose (Ellis) Wandersee Eby; his father-in-law, Walter Theodore Wandersee; paternal grandparents Ward and Edith (Stratton) Dubbs; maternal grandparents Frank Dallas Sr. and Marjory (Eliason) Dallas; his aunt,, Elaine Dallas; and his uncle and aunt Frank Dasllas Jr. and Doris Dallas.
A public drive-thru visitation will be held from 10 a.m. to 2 p.m. on Monday at First Baptist Church, 2620 Wabash Ave. Private graveside services will follow in the Bethel Cemetery with John McClure officiating.  Anyone wanting to watch the service can do so on Goodwin Funeral Home Facebook page and will be notified when it goes live. Memorial contributions may be made to the Malcolm "Mac" Edward Dubbs Jr. Scholarship Fund.  
Online memories may be shared with Mac's family and friends at www.goodwinsieversfh.com.
Judith Anne Koby Miller
Judith Anne Koby Miller, 75, of Evansville and formerly of Vincennes, passed away peacefully on Friday, May 8, 2020 at Select Hospital.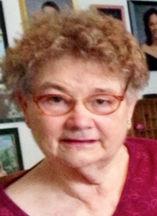 Judith was born on Sept. 3, 1944 in Salina, Kansas, to Glenn A. and Vivian (White) Koby. She graduated in 1962 from Lincoln High School and then attended Indiana State University in Terre Haute. She received her bachelor's degree in English and in French in 1966. She completed 30 graduate hours in reading, English, and French from Indiana State University, San Diego State University, and the University of Evansville. Judith obtained her Indiana Teacher's License and her California Lifetime Teacher's License. She taught English, French, and reading to students in grades 7-14 in Indiana, California, and Louisiana.
Judith played her viola in the Indiana State University Symphony. Judith played in the La Jolla Symphony near San Diego and the Kenner Orchestra near New Orleans. For the past 25 years, Judith played in the Vincennes University String Ensemble. She played in concerts, for special occasions and at churches. Judith loved playing her viola, meeting people, and playing new music.
While living in Evansville, Judith was a member of the Folk Dancers Group. She participated in many volunteer performances in the community. She danced in the documentary, "The New Harmony Story," which is shown in the Atheneum in New Harmony. Several members of the Folk-Dance Group were in the film.
Judith worked as an employment and training specialist at Vincennes University for seven years. She worked with teenagers and adults who faced barriers to employment. She designed individual programs for students in seven counties. Her students worked on GED studies, employment preparations or precollege studies. For three years, Judith's students won the Indiana Literacy Writing Contest. They were honored at the Indiana Governor's Mansion in Indianapolis. Judith also created a newsletter called "Focus and Fax." This newsletter featured stories about the clients, staff, and various events sponsored by the Employment and Training Center. Within many of the articles, the humor, along with the struggles and successes of the students were documented. Judith was a member of the First United Methodist Church. She volunteered her time by decorating a large bulletin board with photos and newspaper articles, which featured church members. Judith played viola solos and with musical groups in the church. She also helped with many youth activities. 
Judith loved to read; she always was reading a good book. She loved to walk and ride her bicycle in the park. Judith loved caring for all her children and her grandchildren. She enjoyed reading to them, taking them to the library, cooking with them, and attending all their school, sports, and church activities.
Judith is survived by her son, Jason R. Koby and his wife, Lori of Vincennes; her grandchildren, Alyssa Koby of Lexington, Kentucky, Alex Koby and his wife, Ashley, and Jillian Koby of Vincennes; her great-grandson, Benjamin Cade Koby of Vincennes; her son, Jordan V. Miller ands his wife, Sarah, and their daughter, Josephine Avery, of Denver; her daughter, Hannah Elizabeth Meunier and her husband, Brian, and their daughter, Bryn Elizabeth, of Portland, Oregon; her sisters, Jill Hagemeier and her husband, Bob, and their children, Todd and Cherie, Jerri of Portland and her son, Chad Dupin-Koby and his wife, Ashley, Susan and her husband, George and their daughter, Meaghan Molina, of Chapin, South Carolina, Robin Koby and her children, Brian Selleck and his wife, Kristen, and Tommy Selleck of Tustin, California; her brother, Paul Koby of Sullivan; and her two wonderful aunts, Bobbie Butler of Thermopolis, Wyoming, and Mary White of Lake Crystal, Minnesota. Other survivors include Judith's dear cousins, Rachel Wray of Las Cruces, New Mexico, Charles, Jan, Jim, and Stan Butler of Cheyenne, Wyoming and Mary Cunningham of Lebanon.
Judith was preceded in death by her parents, Glenn A. and Vivian W. Koby; an infant daughter, Justina Elizabeth Miller; her brother, Glenn A. Koby, M.D. and his wife, Janet; and a dear nephew, U.S. Air Force Lt. Col. Christopher Dupin and his wife, April.
The family would like to thank the staff of West River Health Campus for all their wonderful care to Judith. A memorial service will be announced for a later date. In lieu of flowers, memorial contributions may be made to the Knox County Public Library Children's Division, 502 N. Seventh St., Vincennes, IN 47591.  Goodwin-Sievers is honored to serve the family of Judith Miller.
Condolences may be offered online to the family at www.goodwinsieversfamilyfh.com.
FUNERALS
Newberry, Hazel L., died May 6. Private services will be held today at Mount Zion Cemetery; those wanting to watch the service can do so on the Goodwin Funeral Home Facebook page and will be notified when it goes live. Condolences: www.goodwinsieversfh.com.
OBITUARY GUIDELINES
Obituary information should be submitted through a funeral home. An individual may submit an obituary but must pay in advance and provide The Sun-Commercial with a copy of the death certificate of the subject.
A cost estimate can be provided in advance of publication upon request.
The deadline for submitting an obituary for Tuesday through Friday editions is 4 p.m. Eastern time the preceding day. The deadline for Saturday editions will be 5 p.m. on the preceding Friday.
Submit obituaries at obits@suncommercial.com.
The Sun-Commercial offers both a free and paid obituary option.
Free obituaries are published for current residents of Knox County and Lawrence County, Illinois, and include the following information:
• Name, age, city or town of residence and date of death.
• Occupation or last place of employment if retired.
• Military service.
• Church membership.
• Survivors: Spouse or partner, children, parents, and siblings, with step- and half-relatives included.
• Time, date and location of visitation, funeral and burial.
• One memorial contribution.
• Web site at which online condolences may be made.
• Free obituaries are available only within two weeks of the date of death.
Paid obituaries may contain additional information and can be published for current as well as former residents of the area. Prepayment may be required for obituaries of former residents from outside the area.
Submitted obituaries will be formatted to comply with both The Sun-Commercial and Associated Press publication styles. An example of the formatting is available upon request.
Additional information included in a paid obituary may include:
• A life history such as date and location of birth, parents' names, wedding date and spouse's maiden name, educational attainments (high school, college degrees, etc.), work history, awards and honors received, hobbies and favorite activities, memberships in clubs, organizations and associations, expanded military service record, etc.
• Additional survivors and their spouses, partners or companions (who will be listed as "John Doe and his wife, Jane, of Everytown, Illinois.").
• Those who preceded the subject in death and their cities or towns of residence if desired.
• Notes of thanks or appreciation to caregivers or facilities.
• Additional memorials.
A photo of the deceased may be added for a $10 charge; a second photo of the deceased may be added for an additional $10. The Sun-Commercial reserves the right not to publish photos of poor quality or that are in bad taste.
Obituaries will be uploaded to The Sun-Commercial web site at www.suncommercial.com.
For more information contact Gayle R. Robbins at 812-886-9955, ext. 2449 or at grobbins@suncommercial.com.