James C. Foreman Jr., Etta Marie Painter Pruitt
James C. Foreman Jr.
James C. Foreman Jr., 64, of Russellville, Illinois, entered into his eternal home on Thursday, Jan. 16, 2020.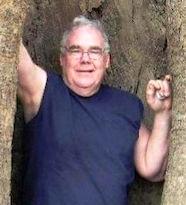 Jay was born on July 6, 1955, to James C. Foreman Sr. and Dorma Mae (Reynolds) Foreman. Jay married Sheila Kay (Benson) Foreman on June 20, 1975 and for the next 44 years they built a great loving life together and raised three children, Krystal, Kiley and Gabe. Jay was an avid fisherman and hunter, which he passed on to his son. He loved nothing more than to be spending time with his five grandchildren, Lathan and Alivea Chisolm and Madison, River and Lakelyn Foreman. It wasn't uncommon to see Jay singing the National Anthem at one of their sporting events or singing along with them at one of their Christmas or choir concerts.
Jay loved to sing and play guitar and was a member of two gospel groups for over 20 years. He always loved to sing at Russellville Community Church where he was a member and he loved and adored everyone that attended. Jay never met a stranger and anywhere you ever went with him, he was bound to stop and talk to someone he knew. If you stopped in and Jay wasn't home, you could just listen for his lawnmower, because he loved to mow his yard. He also enjoyed working on ancestry and genealogy and was very proud to get into the Sons of American Revolution. Jay had worked at CFCO, the Lawrence County Sheriff's Department and later for Sexton-Wilbert Vault. He also was an avid carpenter. Jay will truly be missed by his family and all who knew him.
Survivors include his children, Krystal Chisolm and her husband, Leon, Kiley Caddell and her husband, Geoff, and Gabe Foreman and Krista; his grandchildren, Lathan and Alivea Chisolm and Madison, River and Lakelyn Foreman; one brother, Brian "Gale" Foreman and his wife, Sharon, of Carmi, Illinois; and one sister, Valerie Arrowwood and her husband, Rick, of Lehigh Acres, Florida. 
Jay was preceded in death by his parents and a grandson, Anthony Chisolm.
Funeral services will be 8 p.m. on Thursday at Goodwin Funeral Home, 524 Broadway St., with Pastor Mary Ann Wright officiating. Visitation will be 5 p.m. until the hour of services on Thursday at the funeral home. The Foreman family wants everyone who comes to Jay's service or visitation to know that Jay would want them to dress casual or in something comfortable. Memorial contributions may be made to the Sons of American Revolution or the All-Weather Firing Squad. Goodwin Funeral Home is honored to assist the Foreman family with arrangements.
Online memories may be shared with Jay's family and friends at www.goodwinfamilyfh.com.
Etta Marie Painter Pruitt
Etta Marie Painter Pruitt, 89, of Vincennes, passed away on Saturday, Jan. 18, 2020, at Gentle Care Nursing Facility where she had lived for 10 years.
Etta was born on Jan. 7, 1931 to Cecil W. and Cleo R. (Richman) Neighbors. She graduated from Lawrenceville High School in Lawrenceville, Illinois. She was a homemaker most of her life and loved her five children. Etta was a kind and gentle soul and lived a simple life. She always said her children were her greatest achievement in life — Bill is a farmer, John a heavy equipment operator, Joyce a family nurse practitioner, Linda is retired from Pendleton Woolen Mills and now a health care provider manager, and Beth, who is owner of Meeks Real Estate & Meeks Insurance.
She is survived by her children and their families, Bill Painter and his wife, Marge, of Lawrenceville, and their children, Andy Painter, Lori Fox and husband, Kevin, and Shelly Higginbotham and her husband, Randy, John Painter of Vincennes and his children, Shannon Eickhoff and her husband, John, and Eric Painter, Joyce Benjamin and her husband, L J, of Goodyear, Arizona, and their son, Joe Benjamin, Linda Cagle of Washougal, Washington, and her three children, Tonia Clark, Shawn Cagle and Chad Cagle, and Beth Meeks and her husband, Brent, of Vincennes, and their two daughters, Chelsea Meeks and Payton Meeks; 13 grandchildren; 24 great-grandchildren; three great-great-grandchildren; and five siblings, Nancy Hettich and Susie O'Dell, both of Lawrenceville, David Neighbors of Flat Rock, Illinois, Gracie Taylor of Maiden, Virginia, and Mary Lou Small of Olive Branch Mississippi.
Preceding her in death were her parents, Cecil W. and Cleo (Richman) Neighbors; siblings Helen Lee Jewell, Sally Painter, Jimmy Neighbors, and Chuck Neighbors; and a great-grandson, Gage Higginbotham. Her family also wishes to acknowledge Paul Pruitt, Etta's second husband for 22 years, who passed away in 2006. Etta and Paul enjoyed a loving relationship.
A memorial service will be 2-5 p.m. on Sunday at Duesterberg-Fredrick Funeral Home, 521 Vigo St. Funeral services will be at 5 p.m. on Sunday at the funeral home officiated by Garth Whewell, pastor of Rising Sun Christian Church where Etta was a member all her life. Burial will be private, with only immediate family attending. The family would like to recognize the Gentle Care Nursing Facility where she lived for 10 years. Etta loved the staff who treated her like a queen. In lieu of flowers, please send memorial contributions to Gentle Care Nursing Facility, 1202 S. 16th St., Vincennes IN 47591. Etta had been recently admitted to Heart to Heart Hospice, which the family would also like to recognize for their wonderful care.
FUNERALS
Carpenter, William, died Jan. 16. Services: 11 a.m. today at Fredrick and Son McClure-Utt, Bicknell Chapel. Visitation: 10 a.m. until the hour of services today at the funeral home. Memorials: Parkinson's Foundation, Suite 800, 200 SE First St., Miami, FL 33131. Condolences: www.fredrickandson.com.
Cavanaugh, Barbara Ann, died Nov. 7, 2019. Services: 2-5 p.m. on Saturday at The Harmony Society, 111 N. Second St..
Duesterberg, Virginia L., died Dec. 24. Services: 10 a.m. on Saturday at St. John the Baptist Catholic Church, 803 Main St. Burial: Mount Calvary Cemetery. Visitation: 4-7 p.m. on Friday at Duesterberg-Fredrick Funeral Home, 521 Vigo St. Memorials: Christian Education Foundation, 229 Church St., Vincennes, IN 47591; the Cystic Fibrosis Foundation, Rocky Mountain Chapter, Suite 810, 400 S. Colorado Blvd., Denver, CO 80246; or the Daniel J. Duesterberg Scholarship Fund, in care of the Department of Economics, Indiana University, Bloomington, IN 47405.
Miller, Patricia A., died Jan. 14. Services: 3 p.m. on Saturday at Duesterberg-Fredrick Funeral Home,521 Vigo St. Memorials: Schnauzer Rescue Group, 1930 King Richard Parkway, Miamisburg, OH 45342. Condolences: www.duesterbergfredrick.com.
OBITUARY GUIDELINES
Obituary information should be submitted through a funeral home. An individual may submit an obituary but must pay in advance and provide The Sun-Commercial with a copy of the death certificate of the subject.
A cost estimate can be provided in advance of publication upon request.
The deadline for submitting an obituary for Tuesday through Friday editions is 4 p.m. Eastern time the preceding day. The deadline for Saturday editions will be 5 p.m. on the preceding Friday.
Submit obituaries at obits@suncommercial.com.
The Sun-Commercial offers both a free and paid obituary option.
Free obituaries are published for current residents of Knox County and Lawrence County, Illinois, and include the following information:
• Name, age, city or town of residence and date of death.
• Occupation or last place of employment if retired.
• Military service.
• Church membership.
• Survivors: Spouse or partner, children, parents, and siblings, with step- and half-relatives included.
• Time, date and location of visitation, funeral and burial.
• One memorial contribution.
• Web site at which online condolences may be made.
• Free obituaries are available only within two weeks of the date of death.
Paid obituaries may contain additional information and can be published for current as well as former residents of the area. Prepayment may be required for obituaries of former residents from outside the area.
Submitted obituaries will be formatted to comply with both The Sun-Commercial and Associated Press publication styles. An example of the formatting is available upon request.
Additional information included in a paid obituary may include:
• A life history such as date and location of birth, parents' names, wedding date and spouse's maiden name, educational attainments (high school, college degrees, etc.), work history, awards and honors received, hobbies and favorite activities, memberships in clubs, organizations and associations, expanded military service record, etc.
• Additional survivors and their spouses, partners or companions (who will be listed as "John Doe and his wife, Jane, of Everytown, Illinois.").
• Those who preceded the subject in death and their cities or towns of residence if desired.
• Notes of thanks or appreciation to caregivers or facilities.
• Additional memorials.
A photo of the deceased may be added for a $10 charge; a second photo of the deceased may be added for an additional $10. The Sun-Commercial reserves the right not to publish photos of poor quality or that are in bad taste.
Obituaries will be uploaded to The Sun-Commercial web site at www.suncommercial.com.
For more information contact Gayle R. Robbins at 812-886-9955, ext. 2449 or at grobbins@suncommercial.com.