Robert Lee Elliott Jr., Billy Joe Koenig, John Thais Lemon, Marilyn J. Little, Wanda Worland
Robert Lee Elliott Jr.
Robert Lee "Bobby" Elliott Jr., 69, of Bicknell, died on Thursday, April 9, 2020. 
He was a commercial painter and a member of the Happy Corner Church in Ohio.
Survivors include his wife, Brenda Kay (Thomas) Elliott; a son, Bobby Joe Elliott; and two sisters, Wanda Kittle and Pauline Cunningham.
Due to the coronavirus social distancing regulations, services will be private. Memorial contributions may be made to St. Jude's Children's Hospital, 501 St. Jude Place, Memphis, TN 38105. Arrangements have been entrusted to Fredrick and Son McClure-Utt Funeral Homes, Bicknell Chapel.
Online condolences may be made at www.fredrickandson.com.
Billy Joe Koenig
Billy Joe Koenig, 88, of Vincennes, and formerly of Carefree, Arizona, passed away on Good Friday, April 10, 2020 at The Lodge of the Wabash.
He was born on Dec. 18, 1931 in Bicknell to Earl Malcolm Koenig and Lucille (Warren) Koenig. He graduated from Bruceville High School in 1949. After high school, he served in the U.S. Air Force before returning to Knox County to attend Vincennes University, from which he graduated in 1955. He then transferred to Indiana University majoring in business accounting and graduated in 1956.
On Oct. 23, 1953, he married Jacqueline June Grigsby of Bruceville at the Bruceville Christian Church. As Bill's career progressed, they ultimately moved to the West, living in Scottsdale, Arizona, the San Francisco area, Seattle, Washington, and finally retiring in Carefree. Bill became a partner in Rock Associates, an early pioneer company in the cable television industry. It was there that he made lifelong friendships with his partners, Gordon Rock, Sam Evans, Page Jenner, and the late Bob Allison. They were a huge part of his life in good times and bad, always there for each other with support.
Bill, along with his wife, Jackie, were avid hikers and huge supporters of Yosemite National Park and the Grand Canyon National Park, where they hiked at every opportunity for over 50 years. Bill shared his love and knowledge of the Parks, the Sonoran Desert, the wildlife and the history of the West that he loved so dearly. Many family members and friends were introduced to the trails of the Parks as he would host them in his home and head each day with them on new adventures. For this, he is fondly remembered by his many nieces and nephews.
Bill is survived by his sister, Phyllis Richter Thomas Sweeney, and her husband, P.R., of Vincennes; his brothers, Marvin Richter of Edwardsport, Carl Koenig and his wife, Andrea, of Vincennes, and Greg Koenig and his wife, Micki, also of Vincennes. In addition, he is survived by his brother-in-law and sister-in-law, Bob and Marilyn Grigsby of Sandborn, as well as numerous nieces and nephews.
Preceding him in death were his wife, Jackie, who died in 2018; his parents, Earl and Dorothy Goodman Koenig and Lucille and Herb Richter, his sisters-in-law, Jan Richter and Doreen Carnahan; and his brother-in-law, Dan Thomas.
Bill suffered from Alzheimer's and following his move to Vincennes, in addition to his family, was loved and cared for by his special caregivers, Georgetta Gaines, Brenda Richardson, Debbie Burke, Debbie Riggins, and Shannon Howder. They were amazing in their attention to him and to his family for over two years. Thanks also is extended to the staff at The Lodge of the Wabash for the care and accommodation they made during Bill's time with them.
With special permission from the U.S. Park Service, Bill's ashes will be spread in his favorite spot in Yosemite National Park. Due to the coronavirus restrictions, a private service will take place this summer to celebrate Bill's life. The family asks that if anyone wishes to make a memorial contribution in Bill's memory, reach out in your local community and help someone in need. That is what Bill would do.
John Thais Lemon
John Thais Lemon, 82, of Vincennes, passed away peacefully on Wednesday April 8, 2020.  
John was born in Vincennes to Carl and Olivia (Thais) Lemon on Aug. 9, 1937 and was a 1955 graduate of Central Catholic High School. He was known for his love of the outdoors and was active in shooting sports, hunting, and fishing, and was a long-time member of the Vincennes and Oaktown Gun Clubs. John retired from the maintenance and engineering departments at Essex Wire after a nearly 40-year career. He had previously worked at Blackford Glass. John had a talent for working with anything mechanical and was known for his ability to repair everything around the home as well as repairing and even building firearms.
John is survived by his daughter, Sandi Lemon, of Indianapolis; his son, Chris Lemon and his wife, Sabrina, of Evansville; a granddaughter, Madeline Lemon, and her mother, MaNissa Coonboth, of Evansville; and three step-grandchildren, Noah, Mary, and Gabi Gardner, all of Evansville.  
He was preceded in death by his parents and his wife of 49 years, Donetta (Briner) Lemon.  
The family would like to thank all of those who genuinely cared for him during his time of need, with a special thanks to his wonderful neighbors, Brett and Elizabeth Carter, who were always there for him.
Due to the coronavirus social distancing regulations, services will be private. Burial will be at a later date in Mt. Calvary Cemetery. Memorial contributions may be made to Christian Education Foundation, 229 Church St. Vincennes, IN 47591. Fredrick and Son McClure-Utt Funeral Homes, Vincennes Chapel has been entrusted with arrangements.
Please sign the online guestbook at www.fredrickandson.com.
Marilyn J. Little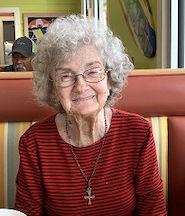 Marilyn J. Little, 85, of Evansville, passed away on Friday, April 10, 2020, at Deaconess Gateway Hospital in Boonville.
Marilyn was born in Vincennes on Sept. 24, 1934, to Bill and Helen (Wininger) Massey. She had worked as a secretary in the Knox County Clerk's Office. She was a member of the Freelandville Christian Church.
Surviving are her children, Kelly Kaiser of Evansville, Craig Summers of Hollywood, Florida, Keenan Summers of Evansville, and Cameron Briody of Key West, Florida; nine grandchildren; and five great-grandchildren.
Her parents, and her daughter, Karen Andrews, preceded her.
Private graveside services will be held at the Freelandville Christian Church Cemetery. Goodwin-Sievers Funeral Home is assisting with the arrangements.
Wanda Worland
Wanda Worland, 86, of Vincennes, passed away on Sunday, April 12, 2020, at her residence surrounded by her loving family.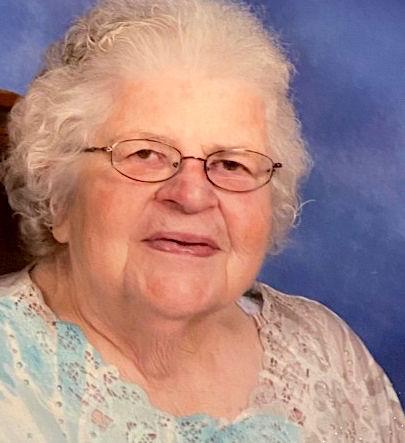 She was born Jan. 28, 1934, in Vincennes to Carl and Mary (Turpin) Kolehouse. Wanda was a hairdresser, homemaker, and a retired farm wife. She loved to cook as she was known best for her fried chicken, mashed potatoes and white gravy, and chicken and noodles, and always had an extra seat at the table or a glass of tea. Celebrating special occasions like Christmas and her husband's birthday where the whole family could get together were very special to her. She loved her children, grandchildren, listening to music, flowers, gardening, and reading. She enjoyed going to seed corn meetings, trips, and loved her trips to California to see the boys and grandchildren. Phone calls from all meant the world to her, but especially her life-long friend. Elise Clark. She was a member of the St. Thomas Parish (St. Francis Xavier Parish), Good Samaritan Hospital Pink Ladies with her friend Norma Halter, and the St. Thomas Altar Society. She graduated from Lincoln High School in 1953 and the Vincennes Beauty College.
Surviving are her husband, Daniel L. Worland ,whom she married Dec. 26, 1953; her children Marquita Branson of Vincennes, Philip Worland and his wife, Becky, of San Jose, California, Greg Worland and his wife, Kellee, of Vincennes, Andy Worland and his wife, Mary, of Vincennes, Mary Lou McClung and her husband, Todd, of Vincennes, Sam Worland and his wife, Dana, of Vincennes, Joe Worland and his wife, Melissa, of Santa Ana, California, Pat Worland and his wife, Beth, of Vincennes, Susan Miller and her husband, Richard, of Vincennes, Melinda Sloan and her husband, Richard, of Evansville; her 30 grandchildren, Danielle Lakin and her husband, Brian, Jennifer Shearer and her husband, Eric, Derek Hedge, Elisa Worland, Josh Worland and his wife, Stephanie, Jared Worland, Jonathan Worland and his wife, Brianna, Jason Worland and his wife, Carol, Morgan Frink and her husband, Ian, Makenzie Harrison, Brad Clark and his wife, Ashley, Kayley Brian, Brandon Brian, Dominic McClung, Ellie McClung, Olivia Worland, Lexi Worland, Whittaker Worland, Wiley Worland, Brianna Worland, Hillary Trotter and her husband, Josh, Hannah Groves and her husband, Brandon, Racheal Bouchie and her husband, Curtis, William Miller, Daniel Miller, Emily Miller, Christopher Sloan, Ben Sloan, Alec Sloan, Caroline Sloan; 11 great grandchildren, Eloise Lakin, Landon Shearer, Griffin Shearer, Maverick Shearer, Luke Worland, Kate Worland, Braden Clark, Blake Clark, Kaden Trotter, Rhylynn Groves; brothers-in-law, Olan Worland and his wife, Lela, Steve Worland and his wife Ann, Jerry Worland and his wife, Janet, Earl "Butch" Worland and his wife, Gloria, Worland; sisters-in-law, Jeanie Mullens, Rose Marie Kormann and her husband, Marvin, and Sue Vash and her husband, George; and several nieces and nephews.
Preceding her in death were her parents, Carl and Mary Kolehouse; a daughter, Rose Marie Brian; a son, Carl Worland; two grandchildren, Justin Utt and Alaina Worland; a great-grandchild, Emerson Lakin; her brothers, Tom Kolehouse, Donald "Bert" Kolehouse, and Melvin Kolehouse; her in-laws, Raymond and Theresa Worland; her brothers-in-law, James Worland, Paul Worland and his wife, Margie, and Bob Worland.
Friends may visit with the family without exiting their cars at a drive-thru visitation at the St. Thomas Catholic Church from 2-5 p.m. on Wednesday. A private family graveside service will be held Wednesday. Anyone interested will be able to watch the service live-streamed on the Goodwin Funeral Home Facebook page and you will be notified when it goes live. Memorial contributions can be made to the Vincennes University Foundation Rose Marie Brian Scholarship Fund, St. Francis Xavier, or the Good Samaritan Hospice.
Condolences may be sent to Goodwin-Sievers Funeral Home, 524 Broadway St., Vincennes, IN 47591, or online at www.goodwinfamilyfh.com.
OBITUARY GUIDELINES
Obituary information should be submitted through a funeral home. An individual may submit an obituary but must pay in advance and provide The Sun-Commercial with a copy of the death certificate of the subject.
A cost estimate can be provided in advance of publication upon request.
The deadline for submitting an obituary for Tuesday through Friday editions is 4 p.m. Eastern time the preceding day. The deadline for Saturday editions will be 5 p.m. on the preceding Friday.
Submit obituaries at obits@suncommercial.com.
The Sun-Commercial offers both a free and paid obituary option.
Free obituaries are published for current residents of Knox County and Lawrence County, Illinois, and include the following information:
• Name, age, city or town of residence and date of death.
• Occupation or last place of employment if retired.
• Military service.
• Church membership.
• Survivors: Spouse or partner, children, parents, and siblings, with step- and half-relatives included.
• Time, date and location of visitation, funeral and burial.
• One memorial contribution.
• Web site at which online condolences may be made.
• Free obituaries are available only within two weeks of the date of death.
Paid obituaries may contain additional information and can be published for current as well as former residents of the area. Prepayment may be required for obituaries of former residents from outside the area.
Submitted obituaries will be formatted to comply with both The Sun-Commercial and Associated Press publication styles. An example of the formatting is available upon request.
Additional information included in a paid obituary may include:
• A life history such as date and location of birth, parents' names, wedding date and spouse's maiden name, educational attainments (high school, college degrees, etc.), work history, awards and honors received, hobbies and favorite activities, memberships in clubs, organizations and associations, expanded military service record, etc.
• Additional survivors and their spouses, partners or companions (who will be listed as "John Doe and his wife, Jane, of Everytown, Illinois.").
• Those who preceded the subject in death and their cities or towns of residence if desired.
• Notes of thanks or appreciation to caregivers or facilities.
• Additional memorials.
A photo of the deceased may be added for a $10 charge; a second photo of the deceased may be added for an additional $10. The Sun-Commercial reserves the right not to publish photos of poor quality or that are in bad taste.
Obituaries will be uploaded to The Sun-Commercial web site at www.suncommercial.com.
For more information contact Gayle R. Robbins at 812-886-9955, ext. 2449 or at grobbins@suncommercial.com.