Georgia Geary, Edith Osa Martin, Kenneth L. Perry
Georgia Geary
Georgia Geary, 88, formerly of Bicknell, passed away on Friday, May 1, 2020 at GentleCare.
She was born May 7, 1931 in Monroe City to Arby and Ethel (Cardinal) Bottoms. Georgia had worked at Brown Shoe Factory and was a member of the Monroe City Church of Christ. She enjoyed collecting dolls, angels, and cats.
Surviving are many nieces, nephews, and cousins.
She was preceded in death by her parents; her husband, Wilson Geary, who she married on June 3, 1967 and who died on May 14, 1997; along with four sisters and three brothers.
Private services will be held at a later date. Goodwin-Sievers is honored to serve the family of Georgia Geary.
Online condolences may be made at www.goodwinsieversfh.com.
Edith Osa Martin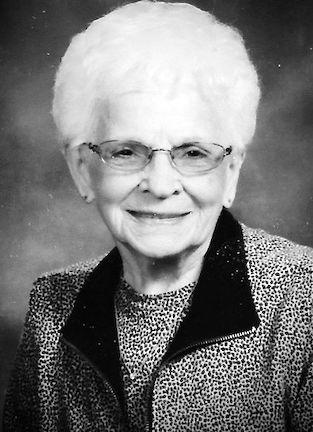 Edith Osa (Klein Campbell) Martin, a life-long resident of Vincennes, went to heaven on April 30, 2020, at the age of 95. She was surrounded by family.  
Edith was born to George and Osa Klein on May 7, 1924, in Vincennes.  She was the youngest of eight children. All seven siblings have preceded her in death. Edith was a devoted mother and wife and a life-long member of St. John's United Church of Christ where she was involved in several church activities and volunteer work. She also volunteered and was a Pink Lady for many years at Good Samaritan Hospital. She was employed with Indiana Bell for over 30 years. Some of her many hobbies were quilting, going to French Lick, planting flowers in her yard and playing cards with friends.
She will be deeply missed by her family, friends, caretakers and all who knew her. 
Edith married James "Jim" Campbell and they had three daughters, Nancy Woolsey and her husband, Steve, of Oakland City, Patsy Parmenter and her husband, Matt, of Harbor Springs, Michigan, and Trudy Holbrook and her husband, Jon, of Greenwood.  She was blessed with five grandchildren, Amber Deno and her husband, Jeff, Chad Creedon, Ivy Badini and her husband, Brian, Ty Holbrook and Ali Holbrook, six great-grandchildren, Logan Creedon, Levi Creedon, Corbin Creedon, Blake Driver, Fallon Badini, and Osa Holbrook, and a  great-great-grandson, Zane Creedon.
Later in life she married Wendell Martin who had five children, John Martin and his wife, Marcia, Jim Martin and his wife, Rudy, Ruthann Kellams, Nancy Jenkins and her husband, Bill, and Paul Martin and his wife, Mary Cay, and 14 grandchildren.
Private services will be held with Pastor Jason Hill officiating. In lieu of flowers, the family is asking the memorial contributions be made to your charity of choice. Goodwin-Sievers Funeral Home is honored to serve the family of Edith.
Condolences may be offered by going to www.goodwinsieversfh.com.
Kenneth L. Perry
Kenneth L. Perry, 88, of Vincennes, went to heaven on Thursday, April 30, 2020.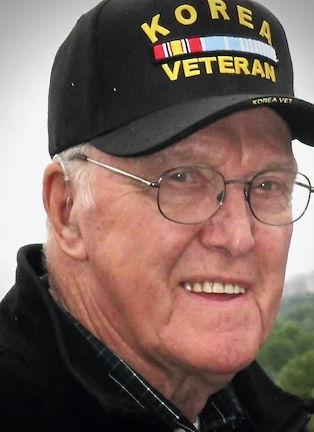 Kenneth L. Perry was born to Edwin and Opal McCormick Perry on Feb. 17, 1932, in Harrison Township where he was a lifelong resident. Kenny graduated from Monroe City High School in 1951 and played basketball and baseball for the Blue Jeans. Kenny married Loretta June Noble on June 24, 1951 and they were married for 60 years until Loretta's passing in 2011. 
Kenny was a Korean War veteran, having served his country in the U.S. Army, Engineering Corps 808, from 1951-1953. Kenny enjoyed memberships in the Indiana Presbyterian Church and was a 60-year member of the Monroe City Masonic Lodge 548. Kenny was an operating engineer throughout his career. Kenny had a passion for his farm and the horses he cared for throughout his life. One of his best days was when he took the Veteran Honor Flight to Washington, D.C., with granddaughter Julie. 
His children are Suzanne Swain and her husband, Mike, of Vincennes and David Perry and his wife, Beth, of Crawfordsville. He was blessed with five granddaughters, Julie Westgerdes and her husband, Lee, Allison Chalfant and her husband, Aaron, Lauren Perry and her companion, Byron Holly, Katie McKinsey and her husband, Kyle, and Danielle Jenkins and her husband, Joshua.  The joy of Kenny's life where his great grandchildren, Ruby June Chalfant, Knox Michael Chalfant, Eliza Belle Westgerdes, Ayden Scott Oliver, Madelyn Marie Downing, and Kamrin Holly along with Baby McKinsey expected to arrive this month.
Kenny is survived by his sisters, Freida Brown and her husband, James, of Port Huron, Michigan, and Judy Tillman and her husband, Bill, of The Villages, Florida two brothers-in-law, Myron Noble and his wife, Lois, and Lee Eldon Noble; and a sister-in-law, Doris Noble Green. Kenny loved his nieces and nephews and thought the world of them.
Those proceeding Kenny in death were his parents, his beloved wife Loretta June, his sister Janice Clark, and brother-in-law Brian Noble.
Private graveside service will be 12:30 p.m. on Monday at Memorial Park Cemetery. Those who wish to watch the graveside service can do so on Goodwin-Sievers Funeral Home Facebook page and will be notified when it goes live. In lieu of flowers, memorial contributions may be made to Indiana Presbyterian Church Gemini Mission Camp,  2431 S. Lower Indiana Road, Vincennes, IN 47591.  Goodwin-Sievers Funeral Home, Vincennes is honored to assist the Perry family with arrangements.
Online memories may be shared with Kenny's family and friends at www.goodwinsieversfh.com.
FUNERALS
Collins, Mary Lou, died April 24. Services: 2 p.m. on Tuesday at Asbury Chapel Cemetery. Memorials: Welsh Diabetes Center at Good Samaritan Hospital or the Vincennes Animal Shelter. Condolences: www.duesterbergfredrick.com.
Pickering, Leatha F., died April 28. Private funeral services at 11 a.m. CDT today at the Emmons-Macey & Steffey Funeral Home in Lawrenceville, Illinois. The service will be available for viewing on the funeral home Facebook page, https://www.facebook.com/Emmons-Macey-Steffey-Funeral-Home-Burial-Cremation-Services-241234759332208/. Extended family and friends are invited to drive past the funeral home from 10 a.m. CDT until the hour of service on Saturday in honor of Leatha and her family; approach from South 12th Street. Burial: Lawrenceville City Cemetery. Please feel free to mail cards to Emmons-Macey & Steffey Funeral Home, P.O. Box 564, Lawrenceville, IL 62439. Condolences: www.emmonsmaceysteffey.com.
OBITUARY GUIDELINES
Obituary information should be submitted through a funeral home. An individual may submit an obituary but must pay in advance and provide The Sun-Commercial with a copy of the death certificate of the subject.
A cost estimate can be provided in advance of publication upon request.
The deadline for submitting an obituary for Tuesday through Friday editions is 4 p.m. Eastern time the preceding day. The deadline for Saturday editions will be 5 p.m. on the preceding Friday.
Submit obituaries at obits@suncommercial.com.
The Sun-Commercial offers both a free and paid obituary option.
Free obituaries are published for current residents of Knox County and Lawrence County, Illinois, and include the following information:
• Name, age, city or town of residence and date of death.
• Occupation or last place of employment if retired.
• Military service.
• Church membership.
• Survivors: Spouse or partner, children, parents, and siblings, with step- and half-relatives included.
• Time, date and location of visitation, funeral and burial.
• One memorial contribution.
• Web site at which online condolences may be made.
• Free obituaries are available only within two weeks of the date of death.
Paid obituaries may contain additional information and can be published for current as well as former residents of the area. Prepayment may be required for obituaries of former residents from outside the area.
Submitted obituaries will be formatted to comply with both The Sun-Commercial and Associated Press publication styles. An example of the formatting is available upon request.
Additional information included in a paid obituary may include:
• A life history such as date and location of birth, parents' names, wedding date and spouse's maiden name, educational attainments (high school, college degrees, etc.), work history, awards and honors received, hobbies and favorite activities, memberships in clubs, organizations and associations, expanded military service record, etc.
• Additional survivors and their spouses, partners or companions (who will be listed as "John Doe and his wife, Jane, of Everytown, Illinois.").
• Those who preceded the subject in death and their cities or towns of residence if desired.
• Notes of thanks or appreciation to caregivers or facilities.
• Additional memorials.
A photo of the deceased may be added for a $10 charge; a second photo of the deceased may be added for an additional $10. The Sun-Commercial reserves the right not to publish photos of poor quality or that are in bad taste.
Obituaries will be uploaded to The Sun-Commercial web site at www.suncommercial.com.
For more information contact Gayle R. Robbins at 812-886-9955, ext. 2449 or at grobbins@suncommercial.com.