Kenneth Dunham, B. Jane Higgins
Kenneth Dunham
Kenneth "K.C." Dunham, 43, of Monroe, Louisiana, passed from this life on Sunday, May 17, 2020.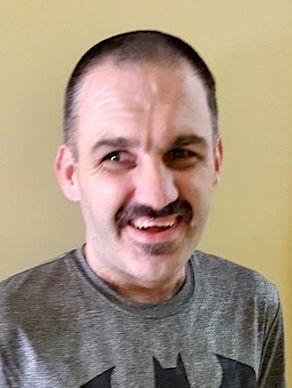 K.C. was born on April 18, 1977 in Mill Valley, California. He always gave the best hugs and even though he couldn't speak on earth, he is now made new and with his dad having conversations like he never could and talking with friends and loved ones who had gone on before us. He was dearly loved and will be greatly missed by all who knew him.
Those left to cherish his memory are his mother, Mary Ellen Like of Melbourne, Florida; his sister, Tammy Dallmier of Robinson, Illionois; his brother, Chris Like of Lawrenceville, Illionois; his nephew, Daniel Dallmier of Robinson; his step-mother, Brenda Dunham of New Orleans; and a host of extended family and friends.
He was preceded in death by his father, Daniel Dunham.
Private family memorial services will be held at a later date. Arrangements are under the direction of Mulhearn Funeral Home of Rayville.
Online condolences may be made at www.mulhearnfuneralhome.com
B. Jane Higgins
B. Jane Higgins, 78, of Lawrenceville, Illinois, died on Tuesday, May 19, 2020.
She was a homemaker.
Survivors include her husband, Marlin; one son, Andy Higgins; and two sisters, Judy Mathis and P.J. Marks.
Graveside services will be 10 a.m. CDT on Friday at the Charlottesville Cemetery. Memorial contributions may be made to the Lawrence County Humane Society.
Online condolences may be made at www.emmonsmaceysteffey.com.
FUNERALS
Clem, Chad S., died May 16. Services: 3 p.m. CDT today at Emmons-Macey & Steffey Funeral Home in Lawrenceville, Illinois. A drive-thru visitation will be held from 1 p.m. CDT on Thursday until the hour of the private services. Condolences: www.emmonsmaceysteffey.com.
Cogdill, Terry Lynn, died May 17. Services: 11:30 a.m. CDT on Thursday at Oaklawn Cemetery in St. Francisville, Illinois. Condolences: www.cunninghamfuneralhomes.com.
Eakins, Robert Allen, died May 16. Services: 10 a.m. on Friday at Memorial Park Cemetery. Condolences: www.fredrickandson.com.
Hoalt, Trieka S., died May 15. Services: 1 p.m. on Friday at Memorial Park Cemetery. Condolences: www.duesterbergfredrick.com.
OBITUARY GUIDELINES
Obituary information should be submitted through a funeral home. An individual may submit an obituary but must pay in advance and provide The Sun-Commercial with a copy of the death certificate of the subject.
A cost estimate can be provided in advance of publication upon request.
The deadline for submitting an obituary for Tuesday through Friday editions is 4 p.m. Eastern time the preceding day. The deadline for Saturday editions will be 5 p.m. on the preceding Friday.
Submit obituaries at obits@suncommercial.com.
The Sun-Commercial offers both a free and paid obituary option.
Free obituaries are published for current residents of Knox County and Lawrence County, Illinois, and include the following information:
• Name, age, city or town of residence and date of death.
• Occupation or last place of employment if retired.
• Military service.
• Church membership.
• Survivors: Spouse or partner, children, parents, and siblings, with step- and half-relatives included.
• Time, date and location of visitation, funeral and burial.
• One memorial contribution.
• Web site at which online condolences may be made.
• Free obituaries are available only within two weeks of the date of death.
Paid obituaries may contain additional information and can be published for current as well as former residents of the area. Prepayment may be required for obituaries of former residents from outside the area.
Submitted obituaries will be formatted to comply with both The Sun-Commercial and Associated Press publication styles. An example of the formatting is available upon request.
Additional information included in a paid obituary may include:
• A life history such as date and location of birth, parents' names, wedding date and spouse's maiden name, educational attainments (high school, college degrees, etc.), work history, awards and honors received, hobbies and favorite activities, memberships in clubs, organizations and associations, expanded military service record, etc.
• Additional survivors and their spouses, partners or companions (who will be listed as "John Doe and his wife, Jane, of Everytown, Illinois.").
• Those who preceded the subject in death and their cities or towns of residence if desired.
• Notes of thanks or appreciation to caregivers or facilities.
• Additional memorials.
A photo of the deceased may be added for a $10 charge; a second photo of the deceased may be added for an additional $10. The Sun-Commercial reserves the right not to publish photos of poor quality or that are in bad taste.
Obituaries will be uploaded to The Sun-Commercial web site at www.suncommercial.com.
For more information contact Gayle R. Robbins at 812-886-9955, ext. 2449 or at grobbins@suncommercial.com.