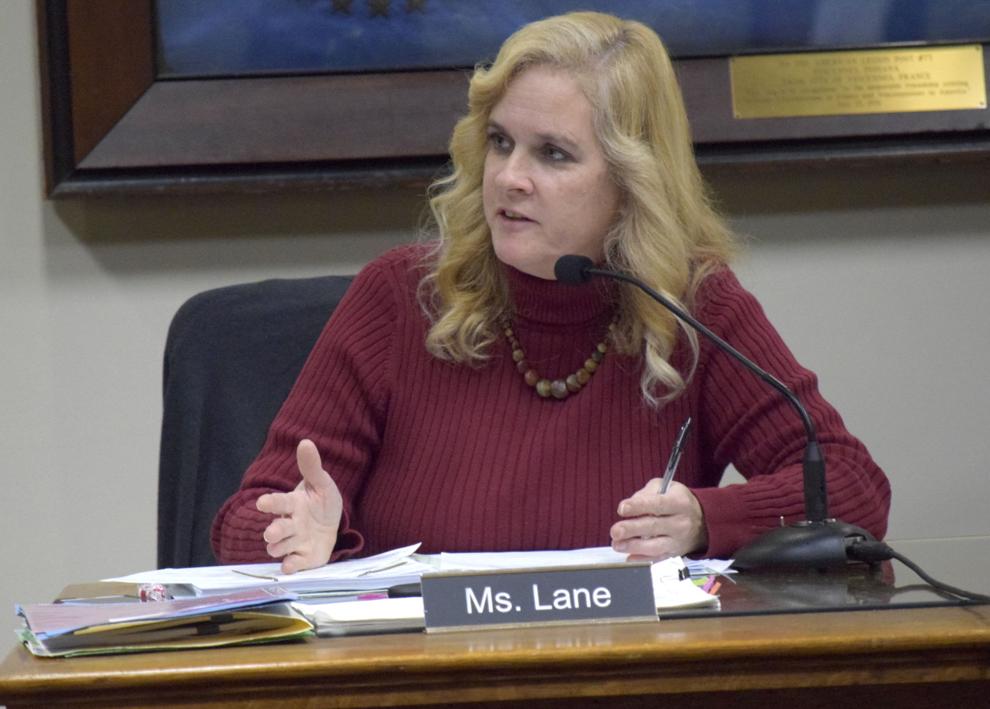 The city council may begin the new year with a bit of much-needed housekeeping.
City clerk-treasurer Cathy Lane on Monday took before council members a long list of rather outdated fees and ordinances, ones she hopes they will begin taking a look at to either update or do away with altogether in the coming months.
Fees, she pointed out, are meant to deter undesirable behavior, but some of the city's are so low that they aren't doing much good at all.
And many of them aren't being enforced as a result.
A parking ticket, for instance, only costs $25 — so little that police rarely issue them, and rarely does the city go after an unpaid citation.
"It's pointless to go after it because it's such a small amount of money," Lane said, adding that that same philosophy extends to several other fees as well.
Council president Tim Salters, too, said the city has fallen into the practice of not going after those who don't pay "because we're spending more money than we're getting back."
Council members commented, though on what people parking illegally — such as on sidewalks or curbs — has done to deteriorate streets.
"There are parts of Main Street that look awful," said councilman Brian Grove. "The curbs are really taking a beating, so we need to get a handle on that."
Lane, too, said the fees associated with the permits for the construction of a commercial building are quite low, just $3 per $1,000 set to be spent, but with a maximum of $25, barely enough to cover the city's time in inspecting and issuing the permit at all.
Another area of concern, she said, is golf cart registration.
Those fees, she said, haven't been updated since the initial ordinance allowing for golf carts on a handful of city streets was passed more than a decade ago.
The $12 annual fee, she said, "barely covers the cost of the stickers" that are placed on the back of the carts.
"We don't want to make money. We just want to do a better job of keeping up with them."
Parking signs, too, she said, present a similar issue.
People, per the Board of Works, can be granted parking signs to mark a handicapped or resident-only space on a city street.
Once those signs are granted, there is an annual fee of just over $90, but people rarely pay it, and city officials typically don't go after the ones who don't.
"There are a handful of people who pay that, and bless you," Lane said to the council. "But we don't even know where all they are."
Councilman Marc McNeece suggested an inventory but admitted that would be laborious and time-consuming to complete.
The city, too, has a "mechanical license," Lane said, one of which most people aren't even aware.
The city's ordinance governing mechanical licensure includes things like pinball machines, electrical pool tables or bowling machines, some amusement rides and even gambling devices, among other things.
Such machines are meant to be registered — and the associated fees paid — each year, but few actually do.
"Most communities issue a little sticker to place on them to show that they registered and paid, that way everybody knows you're good until next year," Lane said,.
And while a handful of local business owners do willingly pay the annual fee, many others don't. And no one, she added, is really out looking for that compliance sticker, rendering it "insignificant," she said.
And that, she added, begs a question.
"If we have an ordinance we're not following, what's the point of the ordinance?" she challenged the council. "We either need to be making sure it's being followed or get rid of it."
Many communities, too, issue licenses for food trucks, Lane added.
Food trucks are heavily legislated and permitted through the Knox County Health Department, but a city permit is not currently required.
"So we have no way of seeing who is coming into the city, where they're setting up," Lane said. "That might be something we want to look at."
And to help offer guidance, Lane is looking to other Hoosier cities of a comparable size.
"I want to see what people close to us are doing," she said. "Some are really progressive in that way, so it's been good to see what they're doing."
Lane said her own eyes were opened to some of these issues when they opted to deny some transient merchant licenses during the pandemic.
The city passed legislation years ago that requires the permitting of transient merchants, such as those selling door-to-door, whether it be magazines or vacuums.
"That was passed as a way to keep track of who is coming into the city, where they're going to be, because inevitably someone called the city saying someone was knocking on their door trying to sell something," Lane said. "The city needed to be in a position to tell them whether they were legitimate or not.
"But during the pandemic, we denied people access to go door to door. They thought it was their right to do so, but we thought people had a right not to be bothered during a pandemic."
Many of these outdated fees can likely be done simply by amending an existing ordinance; others will take new legislation altogether.
Manpower, too, is likely to be an issue. The more rules there are on the books, the more people it takes to enforce them, and right now all the city has is the city inspector to keep up with the work.
"This will take some coordination with my office," Lane said, "but we are hoping (any updates or changes) will help us keep track and make it easier for people to renew these registrations.
"We have so many issues and complaints right now that we can't follow up on everything. But the pandemic did open our eyes to a few things, making it easier for residents was one concern.
"We are trying to keep better track all of this miscellaneous income. We want to be proactive instead of reactive."